Channelview TX rent-to-own & owner-financed homes with no credit check
Posted by Alexander Burlat on Sunday, February 9, 2020 at 3:28 PM
By Alexander Burlat / February 9, 2020
Comment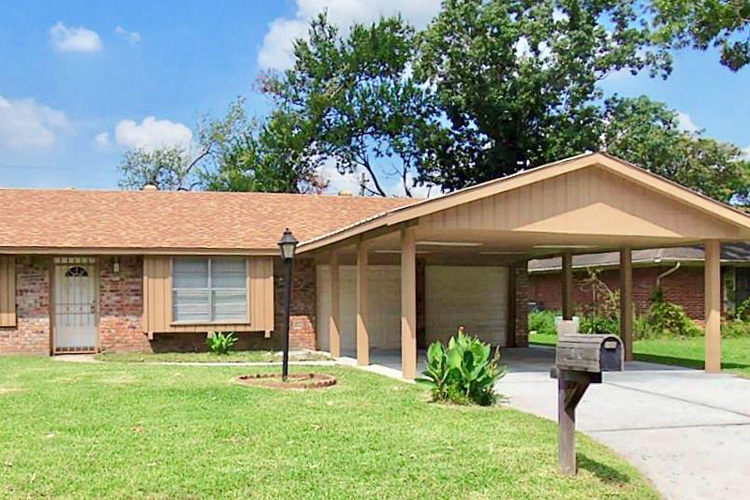 Located just 20 minutes from downtown Houston, Channelview is a popular housing market for a variety of reasons. A wide selection of homes, affordable housing (with a median home listing price of just $180,000) and prospects of good appreciation in homes values make Channelview a good choice if you are looking to buy a rent-to-own or owner-finance home due to credit challenges. While the easy accessibility to the downtown and many other Houston landmark is a major draw for professionals and businesspeople, families love the low cost of living, excellent amenities, ethnic diversity, high affordability and quality of school district.
If you are looking to buy a home with alternative financing options such as owner financing in Channelview because you have been turned down by conventional lenders, you've come to the right place. We help credit challenged home buyers learn how to buy any home they want in Channelview with no credit check or income verification. If you have arranged for a reasonable large down payment and are financially disciplined you don't have to give up your dream of buying a home in Channelview just because you can't quality for a home loan. Browse Channel home listings below and get in touch with us by filling out the form on the property listing page:
Why buy a rent-to-own or owner-financed home in Channelview
Here are a few reasons why you would want to explore the Channelview housing market:
Affordability
As one of the cities Harris County, Channelview is relatively affordable. According to the National Association of Realtors, the median listing price is just $180,000. It is despite the fact that the city is situated so close to downtown. What it basically means is that you can buy a beautiful single-family home here for under $200,000. If you are facing credit challenges, affordable housing can help you get a great deal with alternative financing options.
Family-friendly community
Channelview features a diverse community with about 56% of people being able to speak Spanish. Almost 55% of the households have kids aged below 18 years. Home to nearly 45,000 people, Channelview features excellent amenities including playgrounds, parks, shopping malls, restaurants, sports and entertainment centers, and community pools. This makes Channelview a good option to explore for families.
Schools
There are many good-quality schools in and around Channelview. Here are a few notable ones:
Deer Park Elementary School
Harvey S Brown Elementary School
Schochler Elementary School
B High Hamblen Elementary School
Cloverleaf Elementary School
Crenshaw Elementary School
North Shore Middle School
Alice Johnson J High School
Channelview High School
Endeavor High School-Joe Frank Campbell Lea
Popular Neighborhoods in Channelview, Houston
Channelview Acres
Channelview Acres is one of the more affordable housing markets this side of Houston with single-family homes having an average value of $180,000 or less. It's also a little over 20 minutes away from some of the city's go-to hotspots such as downtown Houston and the coastal sights at Baytown.
Channelwood
A close-knit community of mostly modest one-story properties with carports and parking spaces. This affordable Channelview subdivision is one of the older communities in the western area that offers easy entry into homeownership.
Rancho Verde
One of the more recent subdivisions in Channelview, Rancho Verde features newly-constructed properties sitting on larger lots with ample room for yard space of home recreation. Homes here are usually priced a little over $200,000 making it relatively affordable for first-time homebuyers.
Sterling Green
Located in the northernmost part of Channelview, Sterling Green features mid-sized residential properties with an average value of $200,000. It's one of the more established neighborhoods in the area that has seen consistent development since its inception in 1978.
San Jacinto River Estates
For those who love the waterfront, San Jacinto River Estates indulges you with a great view along with a staycation-esque style of living you can only imagine in big cities. This picturesque subdivision also offers affordable housing with average home prices ranging from $180,000-$200,000.
Other Areas to Buy Owner-Financed Homes in Channelview
Shadowglen

Old River Heights

Forest River Estates

San Jacinto Terrace

Monroe Place

Old River Acres

Patterson

Old River Manor

Old River Terrace

Lakeside Park Estates

Sterling Forest

West Acres

Old River Court

Lang

Lakeview Homes
Channelview real estate market
High affordability coupled with easy access to downtown Houston makes Channelview a very competitive housing market. You will find about 100 homes listed for sale here most weeks if MLS data is any indication. Since the market is competitive, buyers are usually advised to be financially prepared when they are in the Channelview housing market looking for a home.
If you are a credit-challenged home buyer, it's important that you arrange for a reasonably large down payment (up to 20% of the property value) for exploring alternative financing options such as owner financing. Owner financing is almost always better than rent-to-own because it enables you to own the home on the closing day, eliminating any uncertainties over the title.