Canyon Lake, TX Owner-Financed & Rent-to-Own Homes (No Credit)
Posted by Maxi Calibo on Wednesday, May 11, 2022 at 3:46 PM
By Maxi Calibo / May 11, 2022
Comment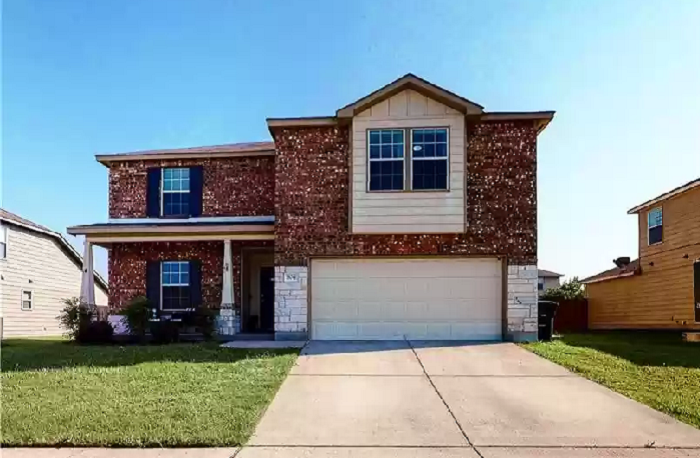 Anyone looking for a slice of lakeside living should definitely put Canyon Lake on their list. Hailed as "The Jewel of the Texas Hill Country", this small community lives up to its name by giving everyone unique venues to enjoy the great outdoors, appreciate the magnificent views, and have a relaxing time away from the big city. The cities of San Antonio, San Marcos, and Austin remain accessible in case locals prefer metropolitan sights and attractions. The neighborhood's quiet relaxing vibe, however, is a draw for families, retirees, and some professionals who'd love to take some time off from the daily grind.
There are close to 700 properties listed on the Canyon Lake housing market which are typically valued at $480,000. Low-cost options are available but there are homebuyers who struggle to secure a conventional loan approval due to unverifiable income, poor credit history, or foreign nationality. Owner financing in Canyon Lake or anywhere around the 78130, 78132, 78133, and 7623 zip code areas gives homebuyers a 30-year amortization period with fixed monthly rates. It also stands out from other no-credit-check alternatives such as rent-to-own because there are no additional expenses such as balloon payments or pre-payment penalties.
This guide will help you learn how to leverage owner-financing to make you get your dream home in Canyon Lake regardless of your credit situation:
Why Buy an Owner-financed Home in Canyon Lake, TX?
Here are a few reasons why you should consider buying a home in Canyon Lake:
Canyon Lake homes are typically valued at $480,000 but the housing market has a broad inventory that can go anywhere between $299,000 to $3,000,000.
Close to 700 properties are listed on average, but the balanced market means buyers have enough time to find the perfect home.
Canyon Lake's side of the famed Guadalupe River offers a River Road Cruise that gets you through 4 river crossings, ranches, tree tunnels, farmlands, and campgrounds, ending it with the magnificent Overlook Park.
The views around town are magnificent as they are but visiting one of the local parks maintained by the U.S. Army Corps of Engineers is the best way to appreciate Canyon Lake's true beauty.
Having the honorary title of "The Jewel of the Texas Hill Country", Canyon Lake stays true to its name through its host of outdoor recreational activities such as picnics, camping, swimming, fishing, boating, and trekking.
The Guadalupe River's pristine banks give locals and tourists a venue to appreciate local wildlife including foxes, roadrunners, and the magnificent white-tailed deer.
A par 72 golf course with well-maintained fairways provides some championship golfing experience and challenges to avid putters. Non-golfers can also come here to enjoy magnificent views of the live oak trees and the surrounding lake.
Canyon Lake has 11 public schools including Bill Brown Elementary, Smithson Valley Middle, and Smithson Valley High School.
Most Popular Canyon Lake Neighborhoods for Owner-Financed Homes
Canyon Lake Hills
Zip Codes: 78133
Right at the heart of Canyon Lake sits a quiet gated community where locals get to enjoy an exclusive amenity park with tennis courts, a play lot, and tree-lined groves where families can enjoy picnics and barbecue parties. Properties in the area come in different styles and sizes but a particular side of the area offers a lakefront view and access.
Canyon Lake Forest
Zip Codes: 78133
The villa-style homes found around Canyon Lakes are perfect for those who appreciate the views and everything else that come with lakeside living. The 80-mile shoreline of the nearby Guadalupe River gives locals direct access to swimming, fishing, boating, and a stunning view of the setting sun.
Rancho del Lago
Zip Codes: 78623
Further up north of downtown Canyon Lake sits Rancho del Lago where residents can enjoy quiet living without being too distant from everything exciting within the city or its neighbors San Marcos, San Antonio, and New Braunfels. Homes here come in diverse designs and sizes but most properties have modern designs inspired by vintage suburban homes.
More Canyon Lake Neighborhoods to Buy Owner-Financed Homes
| | | |
| --- | --- | --- |
| Arrowhead | Eden Ranch | Rolling Hills |
| Arrowhead Village | Ensenada Shores | Rural Acres |
| Astro Hills | Highland Terrace | Sattler |
| Bradcliff | Horseshoe Falls | Startzville |
| Bradcliff On The Water | Inland Estates | Scenic Heights |
| Canyon Lake Estates | Krause Ranch | Tamarack Shores |
| Canyon Lake Island | Lakeview Park | Tanglewood Shores |
| Canyon Lake Shores | Las Brisas At Ensenada Shores | The Estates At Mountain Spring |
| Canyon Lake Village | Meyer Ranch | The Oaks |
| Canyon Lake Village West | Morrwoods Ranch | Tranquility Park |
| Canyon Park Estates | Mountain Springs Ranch | Triple Peak Ranch |
| Canyon Springs Resort | Mystic Bluffs | Village Shores |
| Clear Water Estates | Naked Indian | Village West |
| Cranes Mill Landing | North Lake Estates | Vintage Oaks |
| Deer Meadows | Oak Shores Estates | Waterfront Park |
| Devils Backbone Heights | Riverpoint Estates | Westhaven |
| Eagles Peak Ranch | Rocky Creek Ranch | Woodlands |
How to Buy an Owner-financed Home in Canyon Lake
Credit-challenged homebuyers in Canyon Lake can consider third-party owner financing as a feasible alternative in case of mortgage application approvals become a struggle. This arrangement not only gives you the flexibility to choose from any single-family home in the area, but like a bank-approved homebuyer, you get a 30-year amortization period without balloon payments, pre-payment penalties, and hidden charges.
Interested in learning more? Set an appointment with us today!