Caldwell County, TX Owner-Financed & Rent-to-Own Homes with No Credit Check
Posted by Jhon Ford Cordova on Friday, February 18, 2022 at 5:09 PM
By Jhon Ford Cordova / February 18, 2022
Comment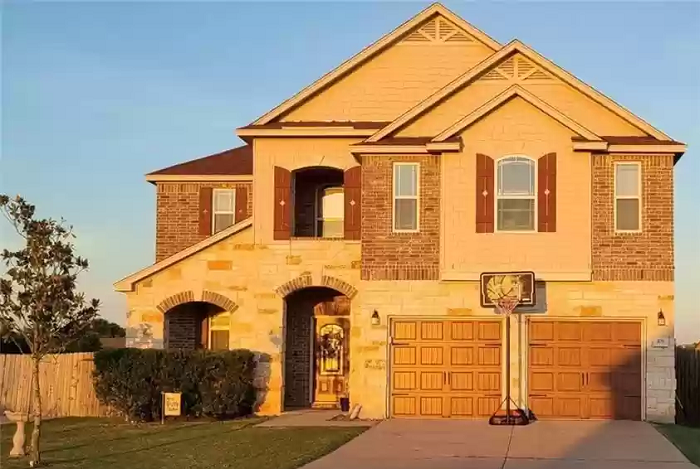 Caldwell's eclectic blend of beautiful prairies and terrains amid a flowing freshwater breeze from the Guadalupe and San Marcos Rivers gives it that laid-back country vibe locals and tourists enjoy. The naturally sandy soils in the area make it ideal for those who'd love to get into farming or grow an organic garden right in their own backyard. There are 107 homes listed on the market on average but the $300,000 median listing home price attracts new home buyers from different parts of the state and the country leaving properties available for approximately 40 days or less.
The first thing that comes to mind when buying a home is to find the right lender to work with for such a huge investment. That, however, is not always amenable to most people as these financial entities usually deny self-employed borrowers, foreign nationals, or anyone with poor credit. The common course of action is to find alternatives like rent-to-own, which offers little flexibility on available properties. Our unique owner-financing program, on the other hand, helps homebuyers find the home that suits their needs and budget (as long as it's in a loanable condition) without credit checks or income verifications.
This guide will help you learn how to leverage owner-financing to buy the home of your choice regardless of where you are in terms of credit standing.
Why Buy an Owner-financed Home in Caldwell County, TX?
Here are a few reasons why should consider buying a home in Caldwell County:
Caldwell homes are on the affordable side of the homebuying spectrum with a median listing home price of $300,000.
Home styles and sizes in the area vary from cozy to luxurious giving homebuyers plenty of options based on their needs, preferences, and budget.
The county's rural setting offers healthy soil suitable for farming and gardening, so residents easily have access to fresh produce and crops.
Caldwell's agricultural industry has been the backbone of its economy, providing stable jobs in farming, manufacturing, and processing of different crops.
The proximity of both San Marcos and Austin not only provides access to city conveniences but to diverse employment opportunities in the industries of retail, trade, health, education, social services, and public administration as well.
Locals also get to enjoy several recreational activities such as fishing, hunting, and boating along with annual roundups and rodeo festivals.
The Texas independence trails that run throughout Caldwell also provide a venue for biking, hiking, and running.
Caldwell has 6 public schools serving its cities and neighborhoods, they include Caldwell Elementary, Caldwell Intermediate, Caldwell Middle, Caldwell Daep, and Caldwell High.
Most Popular Caldwell County Cities and Neighborhoods for Owner-Financed Homes
Lockhart
Known as the Little City with a Big Heart, the energetic community of Lockhart is home to a rich history, warm friendly locals, and thriving businesses. Well-developed subdivisions blending seamlessly with beautiful historic homes provide broad choices of home options for every homebuyer.
Martindale
This small city draws its charm and unique character from its natural countryside ambiance. Featuring cozy homes on large open yards sprawling with greens, Martindale provides a quiet urban oasis for locals who want to escape the hustle and bustle of the big city.
Luling
What once was known as the toughest town in Texas has now grown to become an epicenter for culture and recreation that the state has been known for. Residents living in Luling's cozy historic homes easily get to enjoy the finest things the city has to offer from Texas' legendary barbecue to annual festivals, and outdoor attractions.
Other Areas to Buy Owner-Financed Homes in Caldwell County
Cities Shared with other Counties
Neighborhoods and Communities
| | | | |
| --- | --- | --- | --- |
| Brownsboro | Mendoza | Shady Hollow | Seawillow |
| Dale | Pettytown | Steiner Ranch | Soda Springs |
| Delhi | Prairie Lea | Wells Branch | Stairtown |
| Elm Grove | Reedville | McNeil | Taylorsville |
| Fentress | Saint John Colony | Nameless | Tilmon |
Caldwell County County Zip Code Areas for Owner-Financed Homes
78655

78644

78666

78610

78638

78953

78616

78656

78648

78632

78661

78959

78640

78662

78622

78719

78629
How to Buy an Owner-financed Home in Caldwell County
Buying a home in Caldwell County can pose challenges, especially for the financially unprepared. Rent-to-own options may sound tempting but such arrangements have limited inventory. Our unique owner-financing program, however, can help homebuyers navigate the Caldwell real estate market to learn how to buy any single-family home (as long as it's in loanable condition) with no credit checks or income verifications. What makes it different is that homebuyers get the same 30-year amortization period as a bank-approved homebuyer and they also get to refinance to a conventional lender without pre-payment penalties.
Interested in learning more? Set an appointment with us today!