Buying an owner-financed home in Houston TX without a bank loan
Posted by Alexander Burlat on Saturday, January 5, 2019 at 10:08 PM
By Alexander Burlat / January 5, 2019
Comment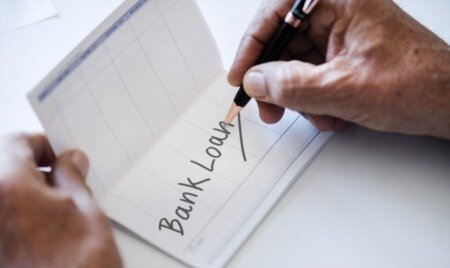 Looking to buy a home in Houston without a bank loan? Wondering if it's even possible? Well, there are many alternatives that can help you buy without a mortgage, but we believe that owner financing is definitely the best option you should explore. You should consider owner financing particularly if you can't get approved for a mortgage due to credit challenges.
There are many reasons for people wanting to buy homes without a home loan in Houston TX or anywhere else for that matter. Some of these reasons are as follow:
You can't secure a loan from a conventional lender due to credit challenges. You have saved for a down payment, but don't have a good credit score. Lenders will turn down your mortgage application if you don't have a good credit score.
You are a victim of identity theft.
You are a self-employed professional.
Lenders can't verify your income.
You have foreclosure, bankruptcy or short sale showing up on your credit report.
You are a foreign national.
We have helped hundreds of people facing these challenges buy homes with owner financing in Houston and other Texas cities.
While we wrote a detailed article on how owner financing works in Houston, let's discuss in brief what makes this financing option a perfect choice for buying a home if you are facing credit challenges:
While you need to have a stellar credit rating in order to secure a mortgage, there is no need for a credit check in an owner financing arrangement –at least our clients can buy an owner-financed home in Houston or other Texas cities without credit check.
You can easily obtain owner financing even if you are a self-employed professional because there is no need for income verification.
Owner financing contracts are customizable so you can get the seller to agree to terms that align with your home buying goals. Our clients buy homes with very flexible owner financing terms. Being a real estate brokerage, we have networked with investors who owner finance homes to our clients at a fixed rate for 30 years. You are also not required to make any balloon payment.
Owner-financing can help you rebuild credit. Your payments are reported to credit bureaus through a note servicing agency.
Investors in our network allow home buyers to refinance with a conventional mortgage. You don't pay any pre-payment penalties.
As long as you can arrange for a large down payment, you can buy even if you have foreclosure, short sale or bankruptcy on your credit report.
You can buy any home you want with owner financing in Texas.
Important things to consider when buying with owner financing
It's important to clearly understand your financial obligations if you are taking out any type of loan. The same goes true for owner financing. Read our articles on important owner financing terms you must be familiar with. Understanding financial and legal terminology will help you navigate through the owner financing process without any hassles.
Also pay attention to terms and conditions in the promissory note – an important document in an owner financing arrangement.
If you are interested in learning more about how you can buy ANY home with owner financing with no credit check or income verification, visit this page. Click here to watch some of our clients explaining how our system works. Start the search for your dream home by clicking here or get in touch with us today.