Buying a home with owner financing if you are self-employed in Houston TX
Posted by Alexander Burlat on Wednesday, January 2, 2019 at 10:28 AM
By Alexander Burlat / January 2, 2019
Comment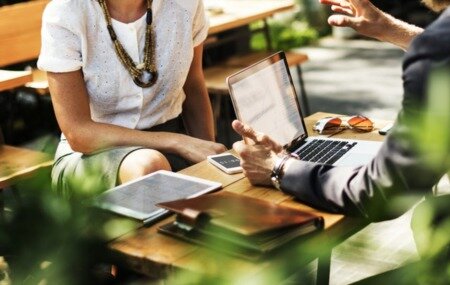 Self-employment comes with many advantages. You are your own boss and have absolute freedom how you want to spend your time. However when self-employed professionals are in the Houston housing market looking for a home, many of them find self-employment to be their biggest hurdle. When you approach banks for a mortgage, they turn down your home loan application. You end up scratching your head and wonder if being self-employed was some sort of a mistake.
Here at Shop Owner Finance, we help many self-employed professionals buy a home in Houston and other Texas cities with owner financing. Let's discuss why self-employed professionals struggle to get approved for a mortgage in Houston:
Why do self-employed professionals struggle to get approved for a mortgage?
Lenders take into consideration an applicant's current income and past financial history when they evaluate his or her creditworthiness. Two metrics play an important role in mortgage approval: Loan-to-value ratio and debt-to-income ratio.
Loan-to-value (LTV) ratio: Let's say for example, the appraised value of the home you are planning to buy is $300,000. Now the lenders will finance only a certain percentage of this value. Different lenders follow different LTV norms when approving mortgages. For example if the LTV is 80 percent, you can borrow up to 80 percent of the appraised value.
Debt-to-income (DTI) ratio: Lenders determine debt-to-income ratio by calculating your annual income and monthly debts. If your total debts cross a certain threshold compared to your income, you will find it extremely difficult to get approved for a mortgage. The lower your DTI, the more appealing you are to lenders. In most cases, 50% is the highest debt-to-income ratio that a homebuyer can have. However, having DTI ratio of 36% or less is considered ideal, according to Zillow.
The lenders should be able to calculate the DTI ratio for approving your mortgage application. But the problem most self-employed professionals face is that they don't make a stable income. It makes calculating the DTI ratio difficult. This is one of the reasons why self-employed professionals struggle to get approved for a mortgage.
Not making a fixed, stable income is the biggest hurdle in getting approved for a mortgage for self-employed professionals.
Buying with owner financing
As already mentioned, we help many self-employed professionals buy homes with owner financing.
In an owner financing arrangement, there is no credit check or income verification. While everything else works the same way as a conventional mortgage process does, the major difference is that you borrow from the seller instead of a bank in an owner financing arrangement.
Here at Shop Owner Finance, we help self-employed professionals buy any home they want with owner financing. An investor from our network buys the home from the seller in the traditional way. The home seller gets the full cash up front. The investor then owner finances the home to you usually on the same day. Click the following link to learn how owner financing works in Houston, TX.
One of the advantages of buying with owner financing is that you can customize the financing contract. For example, our clients are not required to make any balloon payment and can refinance with a conventional lender any time they want. There are no pre-payment penalties.
Other benefits of owner financing include:
You can pay off your loan in 30 years
No credit check
No income verification
No time on job requirement
Visit our Testimonial page to watch our clients explaining how they bought their dream homes despite facing similar challenges.
If you are interested in learning more about our real estate brokerage services, visit this page.