Buying a Home in Houston? Here's How You Can Choose the Right Lender
Posted by Rosa Diaz on Wednesday, November 10, 2021 at 10:00 AM
By Rosa Diaz / November 10, 2021
Comment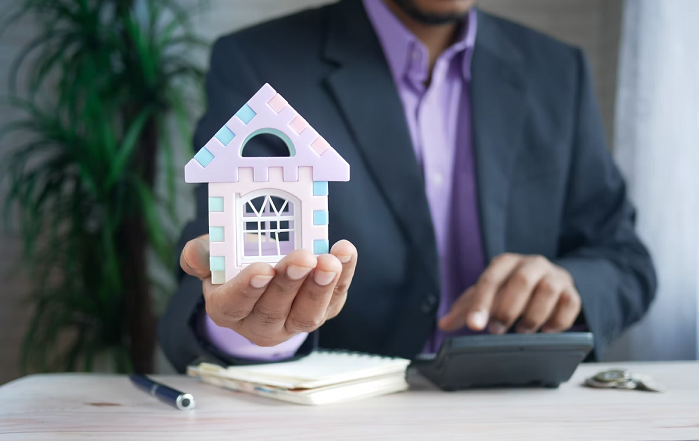 There are more mortgage programs available for different types of homebuyers these days, making it easier than ever to apply for one. But finding the right lender to help you sift through the financial aspects of buying a home can be a bit of a challenge. Your realtor may have a few recommendations you can consider but remember we're talking about decades-long transactions here, so it wouldn't hurt to know the options you may have before taking your realtor's word for it. With that in mind, let's dive deep into the key steps you need to take to find the mortgage lender who will get you through the home buying process with little-to-no frustrations.
The Houston homebuying market can be confusing if you're unaware of the options available at your disposal. Our real estate training agency can help you learn how to leverage owner financing to buy the home of your choice in Houston or anywhere in Texas. The program makes self-employed or credit-challenged borrowers eligible for 30-year amortization options, fixed monthly payments, and reasonable interest. Homebuyers also get to rebuild their credit and qualify for conventional loans over time as monthly payments are reported to major credit bureaus. Start your search for a home below and we'll help you get it through our unique owner-financing program.
Tips on Finding the Right Mortgage Lender
Get the best loan terms and interest rates with these simple steps:
Ask the Right Questions
When picking which lender to choose, asking the right questions will be a good first step to find out which ones are better. So, here are a few questions you may want to ask:
What Types of Mortgages do you offer?
How long will the process take?
Are there income requirements?
Are there application fees, underwriting costs, or other charges upon closing?
Will it be possible to have any of these fees waived?
Do you offer Mortgage Points?
What steps will be done online and which ones will require personal interaction?
What's your recommended interest lock duration?
Depending on your needs, preferences, and budget, you may want to ask a few more questions based on those factors.
Choose the Mortgage that Suits You
To most home buyers, loans and mortgages are judged on their interest rates. But to clear that misconception, the type of home loan and the terms that come with it usually saves homebuyers the most money. Different styles and structures have evolved over the years, a chunk of it can be attributed to the housing market crash of '08 but the emergence of self-starters, modern entrepreneurs, and the gig economy significantly helped in the expansion.
The most common ones are:
10 years
15 years
20 years
30 years
Beyond the inclusive years, payment periods directly impact a lender's monthly payments and interest rates calculations. Shorter terms, for example, have larger monthly payments but lower interest rates.
Understanding the different types of mortgages available out there is a critical step in choosing your lender.
Compare Rates and Fees
Houston's growing lot of financial institutions leave no shortage of mortgage options for aspiring homebuyers, but a lending company will only be as good as the loans they offer. As such, comparing interest rates and fees from different lenders (consider at least 3) allows you to weigh your options better. Just in case you don't know it yet, lenders base their offers on these three factors:
Credit Score
Debt-to-Income Ratio
Down Payment
To help narrow down your search for a winner, here are a few ways to find out the best offers:
Interest Rate – In the long run, lower interest rates can make mortgage repayments more convenient. Generally, higher down payments on mortgages will yield less interest, but several lenders offer points: programs with fees that allow borrowers to get lower interest rates, so you may want to ask about them.
Fees – Beyond down payments, mortgages are lined with fees that are not easily understandable to first-time homebuyers. Because each lender has a unique set of policies and guidelines, some list fees in complete detail but others put them all together (mostly under miscellaneous).
Lenders have different ways and standards of evaluating borrowers and you may find more reasonable rates with another lender.
If you're looking for home financing alternatives in Houston, owner financing can help you buy any single-family home of your choice in Houston. Here are some of the listed homes in the city which can help you zero in on the property that suits your preferences and needs. Get in touch with us if you want to buy a home with the help of a licensed Realtor.
Disclaimer: Shop Owner Finance/ TL Global is not a lender. We are a real estate training agency. The Content is for informational purposes only, you should not construe any such information or other material as legal, tax, investment, financial, or other advice.