Buying a home in Houston: Here're Top 3 Things to Know Before Moving in
Posted by Maxi Calibo on Monday, December 13, 2021 at 4:23 PM
By Maxi Calibo / December 13, 2021
Comment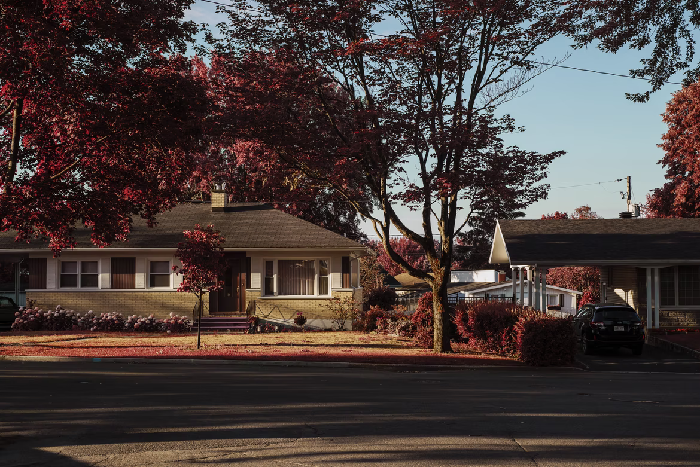 The home buying process in Houston is exciting as it is challenging, especially for first-timers. For starters, the city's thriving real estate market, the booming economy, and the near-endless number of things to do are enough to pick the interest of would-be residents, but other uncontrollable factors such as weather, climate, and geography can be deal-changers. You're in luck, though, as our experience with the city allows us to share a few other things that may come in handy once you decide to make the big move.
But before we continue, it's no secret that buying a home entails different considerations influenced by need, preference, and consideration. It all depends on you, but should you need help, our real estate training program shares deeper insights about owner financing and how to leverage it to get the home of your choice in Houston or anywhere in Texas. Self-employed homebuyers, credit-challenged borrowers, even foreign nationals are eligible for perks like a 30-year amortization period with reasonable interest rates. Monthly payments are also fixed and reported to major credit bureaus to help rebuild your credit and qualify for a conventional mortgage over time. Explore the Houston housing market by filling out the MLS form below and let us know if you find a home in your budget and desired location. We will get you on your home buying journey in no time.
Things To Know When You Move into Your Houston Home
It has Zero Zoning Laws
Houston is one of, if not the largest major U.S. city, that has no zoning regulations whatsoever. Out here, real estate development is like the Wild West (pun intended) but a consensus is already out whether this is good or bad for the city's residents despite several of them declining any attempts to have zoning legislation passed and approved. It's not a complete free-for-all, though, as lot sizes, parking requirements, and everything in between is all subject to regulation. The city also has a few guidelines and considerations they abide by such as prohibiting liquor stores to be erected next or nearby school zones and places of worship. Deed restrictions from Homeowners associations throughout the city also help keep residential areas mostly residential.
Taxes are Balanced
One of the few things that attract new residents to Houston is the complete lack of income taxes in the state of Texas. This is balanced out by higher property taxes (one of the highest nationwide) that can reach up to 2.31%. If you're wondering what the numbers would look like, a home with an appraised value of $300,000 would have an additional $6,930 annual cost in property taxes. Counties like Harris, however, offer property tax exemptions to help locals get up to 20% on tax break savings through its homestead exemption. Additional exemptions are also offered to homeowners who are either a veteran, senior citizens (above 65), or disabled homeowners.
Choosing to Live In or Out of the Loop Matters
The city has two loops (610 Loop and Beltway 8). Choosing whether to live in one over the other depends more on individual needs more than anything. To help you decide, the inner loop is more attractive to homeowners who prefer to shell out more cash for shorter travel times, as well as easy access to urban and cultural amenities. Living outside of it means suburban peace and quiet, family-friendly attractions, and better value. Living between them would mean you can enjoy a bit of both without spending that much on your home.
Whether you choose to live within the loop, outside of it, or somewhere in between, Houston offers a bit of everything for everyone. Finding the perfect neighborhood to settle into still boils down to needs, budget, preference, and a host of other factors. To help you narrow down your search for the perfect home, check out these available properties.
Disclaimer: Shop Owner Finance/ TL Global is not a lender. We are a real estate training agency. The Content is for informational purposes only, you should not construe any such information or other material as legal, tax, investment, financial, or other advice.