Buy or Rent a Home in Houston – Which One's Better?
Posted by Patricio Ponton on Thursday, November 18, 2021 at 9:36 AM
By Patricio Ponton / November 18, 2021
Comment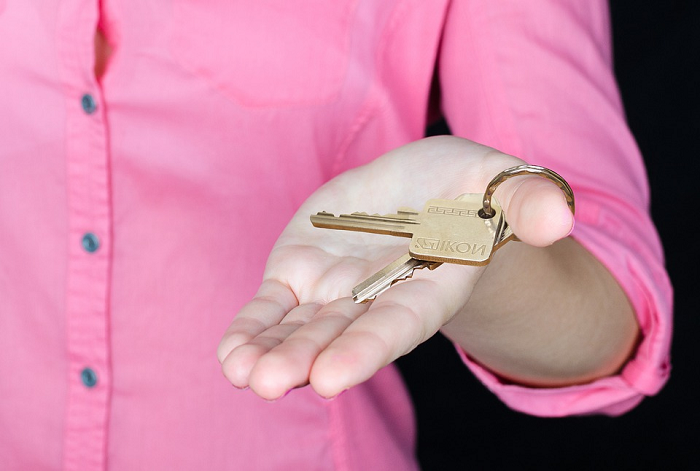 There's never a straight answer to the question "is it better to rent or to buy a home in Houston?" While affordable housing and a broader range of mortgage programs have made it easier to buy a home, there's still a lot to factor in before choosing which one's better for you. Finances, current job situation, the real estate market, and future plans influence your decision on choosing one over the other. Recent increases in leasing rates reported by the Houston Association of Realtors, however, show the economic perks of getting a place of your own. To help you make a wise decision, this comprehensive guide into the Houston housing market can help sway you towards house hunting instead of renting.
Exploring the Houston housing market can be quite challenging if you're unsure about your finances, our real estate training program helps aspiring homebuyers learn how to leverage owner financing as an alternative to get the home of their choice without worrying about credit checks or income verifications. Third-party owner financing offers a 30-year amortization period with fixed monthly payments and reasonable interest rates. Explore the Houston housing market by filling out the MLS form below and let us know if you find a home in your budget and desired location. We will get you on your home buying journey in no time.
Buying a Home in Houston
If you hadn't read about it yet, Houston has a reputation for having a highly affordable housing market and property value appreciation. And this is mostly brought about by a strong economy along with its low unemployment rate. Homes right now are relatively affordable with the median listing price at $332,000.
Initial costs for homebuyers (even for first-timers) include a down payment which, depending on the type of financing, can range anywhere between 3% to 20%. Typically, lenders recommend a 20% down payment as a standard so homebuyers won't have to shell out extra cash for private mortgage insurance which will be added to their monthly mortgage payment.
The Houston median home price of $332,000 would mean that a 20% down payment will cost about $66,400. This doesn't include the 2-4% closing costs which amount to an additional $6,640 to $13,280. Beyond these costs, homebuyers also have to factor in other expenses including property and transfer taxes, moving expenses, utilities, homeowner's insurance, as well as the possible maintenance or repairs cost (should the place need it).
So, while it appears as a bit too much to spend, let's see what's in it for you. The median home values in Houston have increased 14.1% from October 2020 to October 2021 and the Houston Association of Realtors sees a consistent uphill trend in the coming months. While sales for single-family homes fell down 5.2% for the second time this year, the city's housing market outlook remains to be positive. Right now, it's a neutral market and the rising home appreciation rates only indicate that buying a home here makes for a solid investment.
Renting in Houston
The median rental price in Houston for a single-family home is $2,092 and $1,712 for townhomes or condos. The usual arrangement sees tenants covering for the first and last month's rent as well as a security deposit which is usually equivalent to a month's rent. This would add up to around $6,276 in upfront payments along with additional costs for moving expenses which may include moving truck or moving services rentals.
Upon payment of these initial costs, tenants would still be responsible for monthly rent, excluding utilities and internet. On average, basic utilities for an apartment in Houston covers electricity, heating and cooling, water, and garbage collection which all sum up to $133.21. Internet, being one of a home's basic need these days would add an additional $60 to the monthly bills will bring up the costs to an average of $2,285
These costs will remain pretty much stagnant (depending on a tenant's arrangement with the landlord) with maintenance and repairs being shouldered by the property's owner. Property taxes won't factor into the mix either as these obligations are the landlord's responsibility. The only major drawback here is that tenants won't have the freedom and flexibility to remodel at will. Most, if not all, rental properties have some form of restriction on the colors you can use, the things you can mount, and the modifications you can add.
Moreover, Houston has seen a staggering rise in rental rates within the last year (October 2020-October 2021). Single-family home rentals, for instance, went up to 9.7% while townhomes and condos rose 7.3%.
The Bottom Line
Generally, buying a home offers a lot more perks. While most people look simply on their financial situations, having a place of your own comes with a set of advantages. The most obvious of which is that you'll be able to invest in the property and be able to do additions or modifications without seeking approval from a landlord.
In a financial sense, rent is essentially money you pay for someone else's assets. While the huge upfront costs may sound scary for prospective homebuyers, the lower initial monthly costs of renting pale in comparison to the financial convenience you'll have as a homeowner in the long run. And seeing as how Houston home values are expected to rise over the next 5 or so years, buying a home would prove to be a good investment.
Houston is becoming one of the top destinations for homebuyers and in case you're wondering, you can get the home of your choice without credit checks or income verifications through owner financing. You can narrow down your search for the perfect home with these available properties.
Disclaimer: Shop Owner Finance/ TL Global is not a lender. We are a real estate training agency. The Content is for informational purposes only, you should not construe any such information or other material as legal, tax, investment, financial, or other advice.