Bunker Hill, Houston owner-financed & rent-to-own homes
Posted by Alexander Burlat on Saturday, December 26, 2020 at 11:37 AM
By Alexander Burlat / December 26, 2020
Comment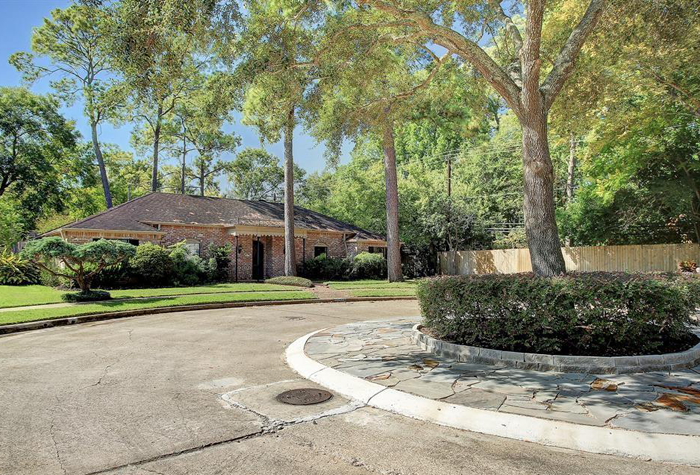 An upscale residential neighborhood, Bunker Hill Village is one of the most sought-after housing markets in Houston for several reasons such as top-rated schools, excellent family-friendly amenities, suburban feel, planned and uniform development of the area, and a steep appreciation in the property values – making it a great neighborhood to invest in a home in. Bunker Hill is part of Memorial Villages. You can buy a beautiful single-family home with a large yard and along a tree-lined street for $1,000,000 or less. Residential properties in the area are expensive, so it's very important that you are financially prepared when you are in this market looking for a home.
If you are looking to buy a home in Bunker Hill, but struggling with credit, we – here at Shop Owner Finance – can help you learn how to buy any home here with owner financing – regardless of your credit or situation.
In this guide, you will get access to all the homes listed for sale in Bunker Hill and nearby areas (770024 zip code). We will also discuss how you can buy any of these homes with owner financing.
Why buy an owner-financed home in Bunker Hill Village (77024)
Here are a few reasons why you should consider buying a home in Bunker Hill Village:
Suburban feel
One of the best advantages of living in Bunker Hill is that you would love the greenery, tree-lined streets and big yards with mature trees. There are plenty of parks, and playgrounds. It is rated as one of the most sought-after housing markets (along with the five other Memorial Villages cities - Hunters Creek, Hilshire, Spring Valley, Hedwig Village and Piney Point Village) in Houston.
Excellent amenities
The families love this city as it offers plenty of kids-friendly amenities. The schools here are some of the top-rated ones in Houston. They include:
Bunker Hill Elementary,
Frostwood Elementary,
Memorial Drive Elementary,
Memorial Middle,
Spring Branch Middle,
and Memorial High School
Since it's its own police and fire department, the crime rate is low. You will love the sense of community among residents. Community events are organized on a regular basis, making it easier for newcomers to develop social ties.
The city is easily accessible via Interstate 10 and Beltway 8. Several landmarks such as Memorial City Mall, Town & Country Village, and the CityCentre Plaza are in close proximity.
Strong real estate market
Though the median listing price is $1,200,000, you can find homes listed for sale for $500,000 or less. The city has reported a strong appreciation in property values over the past few years, so buying a home here can turn out to be a good investment. You will find about 30-40 homes listed for sale here most weeks.
Most Popular Bunker Hill Neighborhoods for Owner-Financed Homes
Bunker Hill Estates
One of the villages that for the prestigious Bunker Hill, the Bunker Hill Village is filled with large-framed homes, refined estates, and expansive lots. It's a little further from downtown but I-10 (Katy Freeway) and Beltway 8 (Houston Parkway) give easy access to Houston's major commercial hubs.
Bunker Hill Forest
Homes on large lots along with easy access to some of the city's most prominent attractions make Bunker Hill Forest one of the more attractive markets for homebuyers who wish to scale up. It features a mix of new and vintage homes with the newly-constructed ones having a more premium price.
Bunker Hill Woods
Like its neighbors within the larger Bunker Hill Village, this close-knit community offers affluent and exclusive properties in different frames and land areas. Newly-constructed homes have sprung up over the years but some of the original homes from the 50s and 60s continue to be maintained or restored.
Other Areas to Buy Owner-Financed Homes in Bunker Hill
| | |
| --- | --- |
| Bunker Hill Gardens | Bunker Hill Place |
| Bunker Hill Plaza | Bunker Hill View |
How to buy an owner financed home in Banker Hill Village
Buying a home in Banker Hill Village can be challenging if you don't qualify for a conventional mortgage due to reasons such as foreign nationality, financial missteps in the past, or self-employment.
If you've saved enough for a down payment (a minimum of 15-20%), we can help you learn how to get owner financing on any home in Banker Hill Village or anywhere else in Houston for that matter. You can pay off your owner financing loan in 30 years at reasonable interest rates or refinance any time you want with a conventional lender without worrying about pre-payment penalties. There are no balloon payments, credit checks, or income verification.
Interested in buying an owner-financed home in 77024?