Buda, TX Owner-Financed & Rent-to-Own Homes with No Credit Check
Posted by Christelle Anne Boquiron on Wednesday, February 23, 2022 at 8:43 AM
By Christelle Anne Boquiron / February 23, 2022
Comment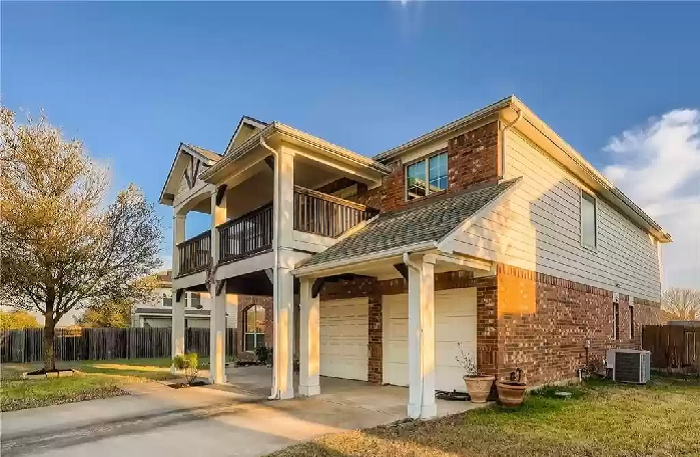 This historic town in the northern part of Hays has been the epicenter of tremendous growth on residential, commercial, and industrial fronts. Since the early 90s, Buda continues to transcend beyond its small size to become a premier Central Texas location to live, work, and play. Close proximity to downtown Austin, Austin Bergstrom International Airport, Interstate 35, and SH-45 have turned this thriving community into a prime destination for relocating families and professionals. Like its next-door neighbors South Manchaca, Creedmoor, and Kyle, newcomers from all over are loving this city because communities here are less crowded and properties generally have more land.
Buda's wide selection of homes in varying designs makes it a hot market in the Greater Austin Area. However, if you find yourself struggling with credit scores or income documentation, there's no reason to go all-in on rent-to-own just yet. Owner-financing in Buda or anywhere within the 78610 zip code area helps you pick any property listed in the Buda Housing Market without giving up the convenience of no credit checking and income verification.
This guide will help you learn how to leverage owner-financing to buy the home of your choice regardless of where you are in terms of credit standing.
Why Buy an Owner-Financed Home in Buda, TX (78610)?
Here are a few reasons why you should consider buying a home in Buda:
Buda boasts one of the most diverse housing markets in Central Texas with a broad range of historic homes and newer developments at an average price of $400,000
There are about 77 homes available on average and the 35% year-over-year property appreciation rate makes the hefty price a good long-term investment.
Buda's small-town vibe and culture offer a slower pace of living. It's rich in local specialty shops and retail stores for everything you need, even the rare ones.
Buda's quaint downtown area continues to grow with more dining hotspots, shops, and walkable paths to enjoy its festive look.
Outdoor buffs also get their share of the city's finest through Cullen Country Park, Buda City Park, Garlic Creek Park, and the historic Stagecoach Park right outside downtown.
There are 10 public schools serving the city and some of the most prominent ones include Elm Grove Elementary, Carpenter Hill Elementary, Eric Dahlstrom Middle, R.C. Barton Middle, and Jack C. Hays High.
Most Popular Buda Neighborhoods for Owner-Financed Homes
Downtown
While it's uncharacteristic for a downtown area to have residential spaces, Buda blends its central commercial district with historic homes, local crafters, and other structures. It may have that small-town vibe but the festivities go on all year through events such as South Music Nights, Oaks Alive, and Sip n' Stroll.
Garlic Creek
Garlic Creek offers recently-developed properties with sleek, modern designs. The community encourages active living through its onsite amenities which include an expansive community park. It's 25 minutes away from downtown Austin with convenient routes to major thoroughfares, schools, local attractions, and entertainment venues.
Creekside Park
This quiet countryside community features contemporary home designs with flexible floor plans and enough lot space for a backyard. The adjacent Cullen Country Park offers open trails among other recreational options. Residents can also enjoy easy commutes and routes to major destinations in and around Buda.
Other Areas to Buy Owner-Financed Homes in Buda
| | | |
| --- | --- | --- |
| Double | Ruby Ranch | Pinafore Park |
| Oxbow Trails | Montgomery | Possum Trot Park |
| Bonita Vista | Cullen Country | Country Ridge |
| Shadow Creek | Country Estates | Mustang Hollow Condominiums |
| Cross Meadow | Bella Vita | Village At Buda |
| Thomas W. Moore | Shady Grove | Satterwhite Ridge |
| Marlboro Country | Coves Of Cimarron | Rolling Hills |
| Oak Forest | Stonewood Commons | Triple R Ranchettes |
| Bradfield Village | Sequoyah | Turnersville Estates |
| Sunfield | Elliott Ranch | Woodbrook |
| Huntington Estates | Old West Trail | Elm Grove |
| Mustang Ridge Estates | Hillside Terrace | Cimarron Acres |
| Cimarron Park | Ashford Park | Rabbit Hill |
| Stonefield | Brushy Creek | Stoneridge |
| Summer Pointe | Meadow Park | El Rancho |
| Hays Country Oaks | Mustang Mesa | Mustang Hills Ranch |
| Leisurewoods | The Meadows At Buda | Southern Woods |
| Green Meadows | Whispering Hollow | Watson Hollow |
How to Buy No Credit home in Buda with owner financing (78610)
No credit check home financing choices like rent-to- make it possible to buy a property. These alternative options don't meet the financial needs of most families, though, because they come with extra costs such as balloon payments, inventory restrictions, pre-payment penalties, and pressure to pay early. Owner-financing, on the other hand, offers benefits like those of a bank-approved homebuyer including a 30-year amortization period and an opportunity to rebuild your credit and refinance with a conventional lender.