Brookshire, TX owner-financed & rent-to-own homes (no credit)
Posted by Christelle Anne Boquiron on Tuesday, June 29, 2021 at 10:48 PM
By Christelle Anne Boquiron / June 29, 2021
Comment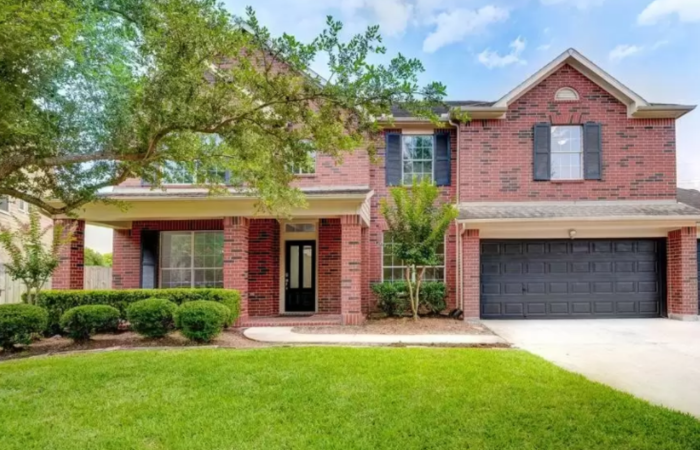 Brookshire is a tiny community about 30 miles west of Houston surrounded by prominent suburbs such as Seven Meadows, Katy, and Cinco Ranch. It's close enough to all of Houston's sports, business, and cultural activities while maintaining the beauty and quiet of rural living. Even though it is only 3.5 square miles in size, this little Waller County community has plenty to offer. Families and professionals want to live here because it has a lower cost of living than the national average and most of the state's cities. Overall, some locations may be more expensive than others, but the general average of housing expenses, utilities, groceries, transportation, health care, and other products and services is less expensive. There are also great schools, businesses, and kid-friendly amenities within the area—the neighborhood itself is friendly and safe enough to raise children in.
Planning to buy a home with rent-to-own in Brookshire? Well, before you make the decision, you should take into account all the pros and cons. While rent-to-own allows you to buy with no credit check in Brookshire, the biggest drawback is that you might not be able to buy a home of your choice.
You will get free access to all the single-family residential properties for sale in Brookshire in our guide. You'll also discover how to get owner financing on any of these houses.
Why Buy an Owner-Financed Home in Brookshire, TX?
The following Brookshire real estate market overview will help you decide if the city is the right home buying destination for you and your family:
The average price of homes is around $300K and there are 100-200 available for sale. If you feel like you're pressured to rush into picking a home—don't. The listings usually stay on the market for 100 days, more or less.
Brookshire was established as a city in 1946. It possessed all of the features of a relatively tiny town and rural community prior to that period. Farming and ranching have long been a part of Brookshire's heritage. The area's flat topography, fertile soil, and abundant rainfall make it excellent for crops that require a lot of water. The cattle sector thrives in areas with plenty of grass and open terrain.
Brookshire's industry has altered as a result of Interstate 10. Brookshire is home to industries that require access to major transportation corridors. With Houston's westward spread and the phenomenal growth of nearby communities like Katy and Fulshear, the city is set for much more expansion.
Brookshire is an excellent area for families to settle because of the highly rated school system, low taxes, inexpensive housing, a large number of churches, and numerous community activities and programs.
Your safety may be the last thing you'd want to worry about in this place. Brookshire is 33% safer than other Texas cities and 32% safer than other cities in the United States. In contrast to other cities in the country, Brookshire has a below-average crime rate.
Best Places to Buy a Home Near Brookshire
How to buy no credit home in Brookshire with owner financing
Buying a no-credit home with rent-to-own in Brookshire isn't always the right choice as the owner's name stays on the title, and you don't have access to the full inventory of homes in Brookshire like a bank-approved buyer does. Third-party seller financing allows you to shop for a home like a regular buyer and browse the whole housing market without worrying about your credit or source of income affecting your purchase.