Brentwood (Austin), TX Owner-Financed & Rent-to-Own Homes (No Credit)
Posted by Patricio Ponton on Wednesday, March 30, 2022 at 6:09 PM
By Patricio Ponton / March 30, 2022
Comment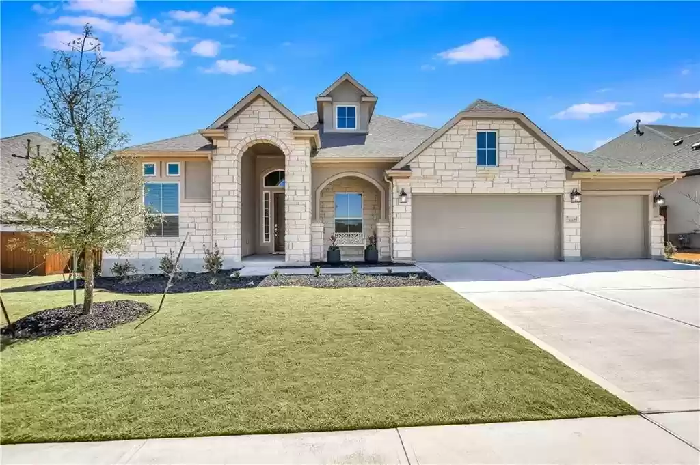 Homebuyers who wish to enjoy the peace and quiet of the suburbs while staying close to city conveniences should definitely consider Brentwood. Apart from high housing affordability and a unique balance of small-town appeal and downtown charm, Brentwood locals enjoy the diverse transit options that make the neighborhood one of the friendliest ones for commuters. The surrounding greenbelts provide plenty of venues for outdoor recreation while the proximity to other areas such as North Loop, Allandale, and North University offers a host of choices for restaurants and entertainment. Excellent schools, scenic urban aesthetic with a distinct Austin quirkiness, and the convenient location make it a draw for families and professionals alike. The starting price for single-family homes is just $240,000 and you will find about 25-30 homes listed for sale here most weeks.
Not all buyers are eligible to get approved for a conventional mortgage due to credit challenges. Unlike other no-credit-check alternatives including rent-to-own, a third-party owner-financing in Brentwood (zip codes: 78751, 78752, 78756, and 78757) gives home buyers the flexibility to purchase any single-family property listed for sale in Brentwood as long as it's in a loanable condition. Buyers also get a 30-year amortization period with fixed monthly payments and an opportunity to refinance through a conventional lender without pre-payment penalties.
This guide will help you learn how to leverage owner-financing to make your dream of owning a home here a reality regardless of your credit situation:
Why Buy an Owner-financed Home in Brentwood, TX (78751, 78752, 78756, and 78757)?
Here are a few reasons why you should consider buying a home in Brentwood:
While Brentwood currently has a median listing price of $730,000, it's still considered one of the most affordable housing markets in Austin as first-time homebuyers can easily find a single-family home at $240,000.
There are usually 25-30 homes available on the market and families shopping for a home here also have a broad choice in terms of style, size, and layout.
The abundance of transit options from the Interregional Expressway, Cap Metro Rail, and Mopac Expressway provides easy commutes to major business and commercial hubs.
The proximity of both downtown Austin and Old West Austin provides easy access to the most vibrant dining and entertainment scenes both areas have to offer.
The abundance of open green spaces along with greenbelts found throughout the neighborhood offers many outdoor recreational venues for residents of all ages.
Brentwood is home to acclaimed public schools including Brentwood Elementary, Lamar Middle, and McCallum High.
How to Buy an Owner-financed Home in Brentwood (78751, 78752, 78756, and 78757)
As Brentwood's vibrant vibe makes it attractive to prospective homebuyers, not everyone meets the qualifications to get approved for a conventional loan. The third-party owner-financing offers a viable option for credit-challenged homebuyers with an amortization period of up to 30 years and fixed monthly payments. Unlike rent-to-own arrangements, owner-financing lets homebuyers choose any single-family property listed for sale in the Brentwood housing market, as long as it's in a loanable condition.
Interested in learning more? Set an appointment with us today!