Best Walkable Neighborhoods in Houston
Posted by Alexander Burlat on Wednesday, November 10, 2021 at 10:53 AM
By Alexander Burlat / November 10, 2021
Comment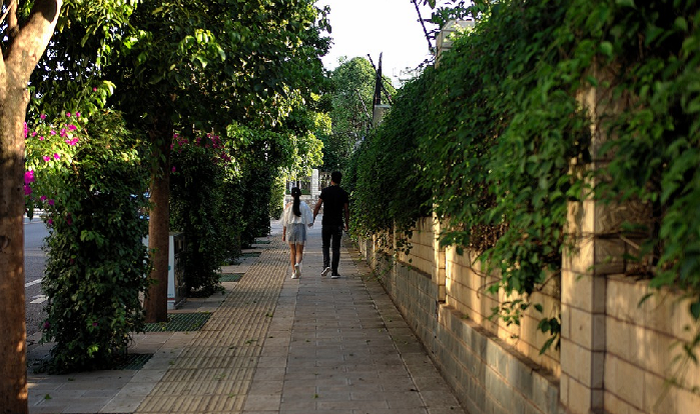 Houston is quite popular for a lot of things and pedestrian-friendly is not one of them, but it doesn't mean a complete lack of that. In fact, the city's Walkable Places Committee is making conscious efforts to change all of that with urban developments geared toward walking. With city traffic making it hard to move around, locals and potential homebuyers are looking to settle into a place where everything they need is within walking distance. If you're wondering where these places might be, this list will narrow down your search for the Best Walkable Neighborhoods in Houston.
Thinking about buying a home in Houston? Our real estate training agency can help you learn how to leverage owner financing to buy your dream home without credit checks or income verifications. It's open to entrepreneurs, freelancers, service contractors, and other self-employed professionals. Like a bank-approved homebuyer, you get 30-year amortization options, fixed monthly payments, and reasonable interest rates. The program can also help you rebuild your credit score so you can qualify for conventional loans over time. Start your search for a home below and we'll help you get it through our unique owner-financing program.
Best Houston Neighborhoods for Walking
Downtown Houston
Kicking off the list is one of the most unlikely areas anyone might think of, downtown. Most would expect a city's central district to have car-filled roads, traffic jams, and busy corners. While most of it is true, downtown Houston also sees a regular lot of professionals walking to and from their offices or residents (yes, there are a growing number of them) traversing their way to Main Street. Here, you'll easily find gourmet restaurants, bars, pubs, and comfort eateries including hidden gems for shopping and dining seated 20 feet below ground.
Museum District
Being one of the more popular city spots in Houston, everyone would think that it's best enjoyed in a car. Yet, here we are. Houston's epicenter for cultural appreciation is second only to New York's Manhattan in terms of the number of museums in a close-knit area. Those who love art would easily enjoy 19 cultural establishments among other attractions including the Miller Outdoor Theater and the Houston Zoo. For fitness and some outdoor fun, Hermann Park offers miles of trails and open green spaces for everyone to enjoy on any given day. The Museum district also offers no shortage of restaurants to satisfy your cravings for homegrown and international flavors.
Montrose
Ask any local and they'll likely tell you that their primary mode of transport would be a car. But this laidback community, while easily accessible from downtown and the Medical Center, also has everything you'll need within walking distance. Locals here enjoy several outdoor recreations in the parks along the Buffalo Bayou along with shopping and dining joints right past Westheimer Road. The vintage look and feel of the homes and structures here are balanced by eccentric nightlife through its neon-lit bars.
Houston Heights
This charming neighborhood is filled with Victorian-style homes and tree-lined streets that characterize its small-town vibe. Locals get to enjoy a host of exclusive community fairs including the First Saturday Arts Market once a month. While major freeways, I-10 South and Highway 45 make provide easy access to Houston's commercial and business districts, the diverse sprawl of parks, recreational spaces, restaurants, bars, coffee shops, and specialty boutiques (all within a short walking distance) are enough to make you not want to leave.
Hyde Park/River Oaks
It may have a reputation for being the most expensive neighborhood in Houston but it's also one of the most scenic spots to explore on foot. The quiet ambiance and opulent homes set in open green lots are complemented by towering trees lining its streets with intricately-placed bushes that lead to small gardens. A few steps to the southern and eastern ends of the neighborhood lead you to a wonderful string of boutiques, art galleries, bars, and restaurants at the River Oaks Shopping Center. With everything you need within reach, you'll have second thoughts about going anywhere else.
Owner financing can help you buy any single-family home of your choice in Houston. Here are some of the listed properties in the city which can help you zero in on a home you would want to settle into. Get in touch with us if you want to buy a home with the help of a licensed Realtor.
Disclaimer: Shop Owner Finance/ TL Global is not a lender. We are a real estate training agency. The Content is for informational purposes only, you should not construe any such information or other material as legal, tax, investment, financial, or other advice.