Best Neighborhoods to Buy a Home in Pasadena
Posted by Rosa Diaz on Monday, December 27, 2021 at 10:31 AM
By Rosa Diaz / December 27, 2021
Comment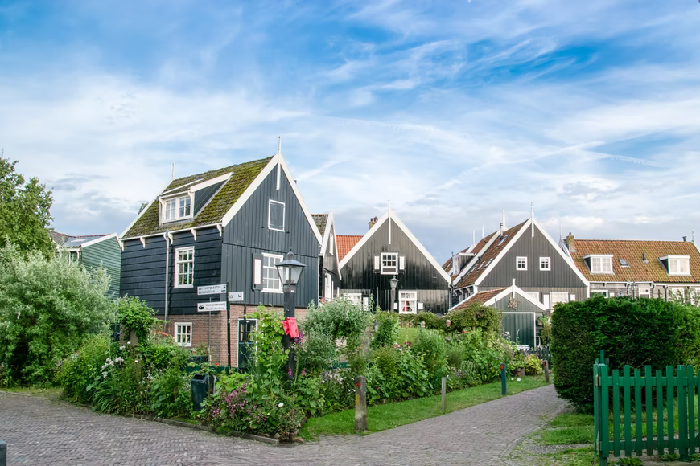 A quick online search about Houston's best cities would easily reveal some of its best-kept secrets. Downtown, Sugar Land, or Katy are some of the most sought-after areas, the City of Pasadena is also very popular among prospective home buyers when it comes to providing access to art, culture, food, and overall quality of life for residents of all ages. Once seen as a quiet town with a laid-back unassuming vibe, Pasadena, located 12 miles southeast of Houston, continues to grow and now boasts several neighborhoods where locals can enjoy the perks of big city living without the usual hustle and bustle. In this guide, we will share some of its neighborhoods.
Houston continues to be one of the more attractive housing markets in the country. The home buying process, however, can pose challenges if you don't know exactly where to start. Our real estate training program can help you learn how to leverage owner financing to get the home of your choice anywhere in Houston. Third-party owner financing benefits borrowers like a bank-approved homebuyer including a 30-year amortization period, reasonable interest rates, and fixed monthly payments. Your monthly payments are also reported to major credit bureaus so you can qualify for a conventional loan over time. Explore the Houston housing market by filling out the MLS form below and let us know if you find a home in your budget and desired location. We will get you on your home buying journey in no time.
Pasadena's Best Kept Neighborhoods
Clear Lake City
If you're looking to live in the ideal suburb, you may find Clear Lake City to be one of the most attractive options in Pasadena. This quiet neighborhood features broad, walkable, tree-lined streets that lead to a bevy of different open green spaces including Walnut Park and Texas Avenue Park. It also offers several hotspots for shopping and dining such as the Baybrook Shopping Center and the Baybrook Mall. The 30-minute drive to downtown Houston makes it easy to get to and from major commercial centers and business hubs. Plus, kids also get access to quality education through the top-ranking schools serving the area.
Golden Acres
What used to be an unincorporated community southeast of downtown Pasadena is becoming one of the most vibrant communities. Golden Acres boasts some of the best local restaurants in Pasadena with cuisines ranging from homegrown barbecue and chicken wings to international flavors such as Mexican, Asian, even Middle Eastern. While it's a mere 30-minute drive to downtown, Golden Acres offers near-endless options for entertainment including its own recreation center that hosts year-round recreational activities for kids and grownups alike.
Vista Villas
One of the most affluent areas in this list, Vista Villas is popular mostly among families because of the larger homes sitting on open green lots that offer plenty of space for children to play. The streets are also lined with trees, like the ones you'll see in nearly every block of Clear Lake City. Vista Villas, despite the larger sizes for single-family homes also boasts average property values within $300,000 or less, making it an affordable market near Houston's most prominent commercial hubs such as downtown, The Galleria, and the Texas Medical Center.
Houston's fine communities and neighborhoods offer a lot of options that suit the diverse needs and preferences of different homebuyers. Finding the perfect place to call home in the city can still be a challenge, but you can narrow down your options by searching for the perfect place in these available listings.
Disclaimer: Shop Owner Finance/ TL Global is not a lender. We are a real estate training agency. The Content is for informational purposes only, you should not construe any such information or other material as legal, tax, investment, financial, or other advice.