Best Houston Neighborhoods for Serious Foodies
Posted by Rosa Diaz on Monday, December 13, 2021 at 5:16 PM
By Rosa Diaz / December 13, 2021
Comment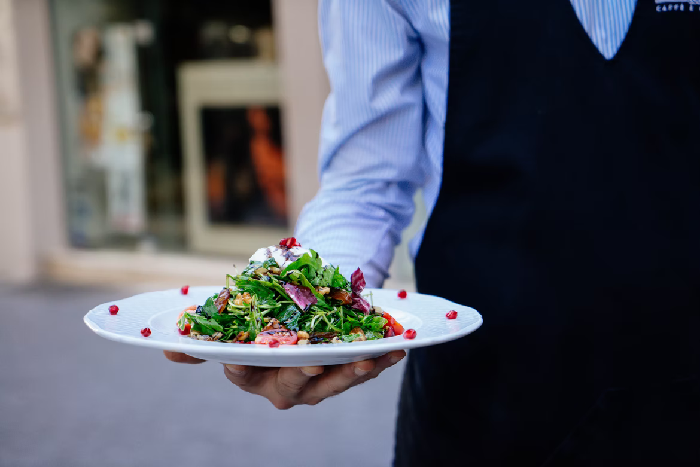 The city's culinary landscape continues to diversify thanks in no small part to its growing population of people from different cultures and backgrounds. In fact, Houston secured a place more than a dozen times in last year's James Beard Award Semifinalist Lists, showing that Houston packs a punch when it comes to food scene potential. If you're one of those who enjoy a gastronomic adventure every other day, you'll definitely find this guide informative.
Homebuyers can easily have their pick of neighborhoods but certain situations may challenge their eligibility. Our real estate training program helps aspiring homebuyers learn how to leverage owner financing as an alternative to get the home of their choice anywhere in Houston. Third-party owner financing offers a 30-year amortization with reasonable interests. Monthly payments are also reported to major credit bureaus to help you rebuild credit and increase credit scores to qualify for a conventional mortgage over time. Explore the Houston housing market by filling out the MLS form below and let us know if you find a home in your budget and desired location. We will get you on your home buying journey in no time.
Houston Neighborhoods for Serious Foodies
Houston's inner loop (including Montrose, Downtown, and Rice Military) houses several of the city's culinary heavy hitters but the city certainly has a few hidden gems up their sleeve to eat your heart out:
Pearland
Surprisingly, Pearland is neither known for a rich food scene nor a plethora of renowned restaurants, but what it lacks in quantity, it makes up for in quality in a big serving. It plays home to a powerhouse trio of restaurants with the meanest meat dishes on this side of the city. The homegrown flavors that match the sumptuous servings of burgers and prime rib roasts make it a meat-lovers paradise. Locals also get to indulge their sweet tooth in Pearland's very own Donut Heaven while anyone looking for nightcaps can easily chug a few mugs at German Biergarten.
Recommended Spots: Killen's Steakhouse, Killen's Burgers,
Asiatown
Formerly known as Chinatown, Houston's now diversified Asiatown is an enclave of cultural influences that include Chinese, Vietnamese, Indian, Korean, Japanese, Thai, and a whole lot more. This six-mile strip along Southwest Houston is home to strip after strip of family-owned restaurants, specialty Grocery Stores (the likes of H-Mart and Viet Hoa International Foods), as well as shopping and other dining destinations which include Harwin Drive and the Hong Kong City Mall. Locals and tourists can easily satisfy their cravings with dozens of international culinary spots that serve anything your taste buds desire, from fusion food to more authentic eastern delicacies.
Recommended Spots: Fung's Kitchen, Mala Sichuan Bistro
Webster
Considered as the Houston Bay area's restaurant capital, Webster offers an array of vibrant dining destinations from family-friendly to bustling nightlife. It's home to over 100 ethnically diverse restaurants that serve up anything from homegrown flavors to Mexican, Asian, and fusion. It's the retail capital of bay area Houston with great shopping from major retailers to specialty shops including some of the country's most unique retailers. This city also boasts the crème de la crème of country-western and rock clubs in the state along with some of the top sports bars you can find in Texas.
Recommended Spots: Pappas Seafood House, Chalupa's Taqueria
For most, if not all homebuyers, finding the perfect neighborhood to blend right in is but a first step in buying a home. If you're on the market for a new home in Houston, you can narrow down your search for the perfect home with these available properties.
Disclaimer: Shop Owner Finance/ TL Global is not a lender. We are a real estate training agency. The Content is for informational purposes only, you should not construe any such information or other material as legal, tax, investment, financial, or other advice.