Best Houston Neighborhoods for Runners
Posted by Maxi Calibo on Thursday, December 16, 2021 at 7:06 PM
By Maxi Calibo / December 16, 2021
Comment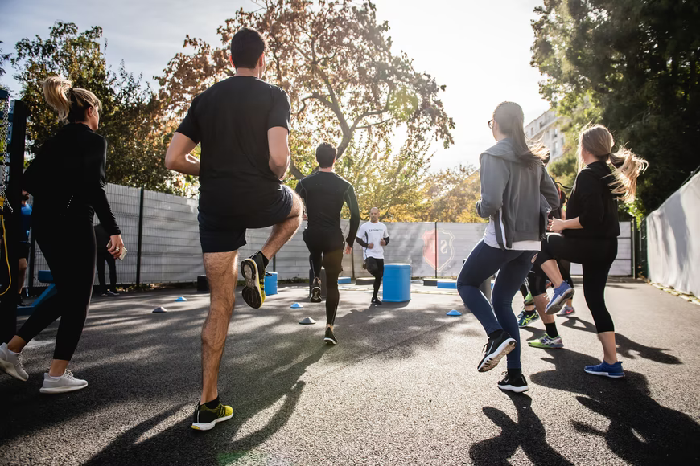 Everything is big in Texas, so as the saying goes. From homes to trendy shopping and dining destinations, even diverse employment and entrepreneurial options; there's a bit of everything for everyone in and around Houston. The same is true for the city's broad choices of suburbs with jogging and running trails. This guide will help narrow down the best Houston suburbs for a good run, in case you don't know where to begin.
As mentioned, Houston is home to several of the most welcoming neighborhoods in the country. But certain situations can make it challenging for you to buy a home. Our real estate training program helps aspiring homebuyers learn how to leverage owner financing as an alternative to get the home of their choice anywhere in Houston. Third-party owner financing offers a 30-year amortization with reasonable interests. Monthly payments are also reported to major credit bureaus to help you rebuild credit and increase credit scores to qualify for a conventional mortgage over time. Explore the Houston housing market by filling out the MLS form below and let us know if you find a home in your budget and desired location. We will get you on your home buying journey in no time.
Best Houston Suburbs for Running
Some suburbs are better than others for runners, and here are the best Houston has to offer when it comes to running:
The Woodlands
Kicking off the list is one of the most enduring master-planned communities in nearly every "best places to live" list. It's one of the most sought-after housing markets in Houston because of the diverse options for shopping, dining, and recreation. But what makes this a gem is its collection of nearly 150 Parks rich in hiking and biking trails for every runner out there. One of its highlights is a trail designed by the Woodlands running club with more than 200 miles of running trails set within luscious greens with plenty of routes to tread along. Home prices here have been on a constant rise over the last few years but there are still a lot of available choices for homebuyers on a budget.
Memorial Villages
Low crime rate, top-rated schools, dense suburban feel rich in greenery along with excellent urban amenities are just but a few of the features that make the Memorial Villages one of Houston's most desirable places to live in. This affluent patch of suburban haven may not have much in terms of sidewalks and running trails but the short streets and scenic views filled with vintage home designs that have little-to-no traffic pretty much makes up for that very particular shortcoming. Here, locals easily explore everything on foot so why not try it on your best pair of kicks along with your comfiest running gear.
Boulevard Oaks
The vintage homes that sit on large lots set on beautiful luscious greenery is what makes Boulevard Oaks stand out from the other neighborhoods within Houston's famed inner loop. It's close proximity to several of the city's most celebrated landmarks such as the Houston Zoo, Children's Museum, and Museum of Fine arts may seem to give off a big city feel more than anything. But make no mistake, Hermann Park offers an awesome trail any runner can enjoy at any time of the day or any day of the week. If you're still unconvinced, the beautiful sidewalks with picturesque tree-lined streets might change your mind.
The broad choices of neighborhoods in and around Houston may be quite overwhelming if you're planning to move here anytime soon. This list of available properties should help you narrow your choice for the perfect neighborhood:
Disclaimer: Shop Owner Finance/ TL Global is not a lender. We are a real estate training agency. The Content is for informational purposes only, you should not construe any such information or other material as legal, tax, investment, financial, or other advice.