Best Houston Neighborhoods for Retirees
Posted by Christelle Anne Boquiron on Monday, December 20, 2021 at 12:08 PM
By Christelle Anne Boquiron / December 20, 2021
Comment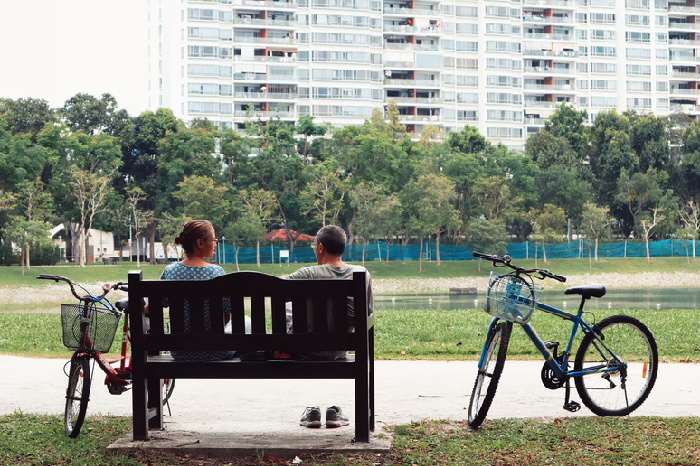 Retirement plans, while mostly involving financial planning, would also include finding a suitable neighborhood at some point. Things like taxes, cost of living, and healthcare expenses are merely half the battle as the quality of life, amenities, and overall comfort are equally important. Opting to stay in your current city or hood is always a good thing, but if you plan to explore newer horizons or experience a different scenery, the choices can be a bit complicated. To help you narrow down those choices, we looked at some of the considerations listed above and compiled the best neighborhoods Houston has to offer when you decide to settle down for good.
The City of Houston remains one of the more attractive housing markets in the country but the homebuying process can pose challenges if you're credit score, monthly income, or citizenship do not meet certain requirements. Our real estate training program can help you learn how to leverage owner financing to get the home of your choice anywhere in Houston. Third-party owner financing benefits borrowers like a bank-approved homebuyer including a 30-year amortization period, reasonable interest rates, and fixed monthly payments. Your monthly payments are also reported to major credit bureaus so you can qualify for a conventional loan over time. Explore the Houston housing market by filling out the MLS form below and let us know if you find a home in your budget and desired location. We will get you on your home buying journey in no time.
Friendliest Houston Neighborhoods for Retirees
While Houston offers a lot of everything for everyone, some neighborhoods and suburbs are simply comfier for retirees than others. Here are the top places:
Richmond
Median Listing Home Price: $375,000
While it's popular among families because of the top-ranked schools serving the district, Richmond is popular with residents of all ages. One of Fort Bend County's oldest cities is home to several established communities, the majority of which feature Ranch style homes typical to Texas along with a slew of luxurious waterfront and golf course homes. It's close to prominent cities like Sugar Land and Rosenberg but what makes it charming for retirees is the abundance of open recreational spaces such as parks and golf courses which include the Richmond Park Davis Memorial Park, and Pecan Grove Plantation Country Club.
Tomball
Median Listing Home Price: $365,000
The nostalgic small-town vibe of Tomball speaks volumes about its charm and appeal. A walk around this scenic suburb will show you diverse venues for entertainment and recreation. Locals here get to lead an active life in different ways through its hiking and biking trails, pools, parks, playgrounds, golf courses (including disc golf) just to name a few. This quiet little neighborhood also houses a broad selection of shopping and dining destinations so it would be a wonder if you want to leave town at all. From historic buildings to wonderful museums, year-round events, and music festivals, living here would actually make you forget you're retired.
Shenandoah
Shenandoah, while a little distant from downtown, makes up for it by being Montgomery County's hidden gem. Not only does it offer an excellent quality of life to residents, everything in Shenandoah is easily accessible and quick to get around due to its two-square-mile overall surface area. It's located near The Woodlands and other prominent residential areas such as Panther Creek, Sterling Ridge, and Tomball. The central location coupled with lodgings that cater to both business and leisure tourists, and a diverse selection of retail and dining opportunities are but a few reasons why retiring here.
Houston's fine communities and neighborhoods offer plenty of things to do for everyone, but finding the perfect place to call home in the city can still be a challenge. You can narrow down your options by searching for the perfect place in these available listings.
Disclaimer: Shop Owner Finance/ TL Global is not a lender. We are a real estate training agency. The Content is for informational purposes only, you should not construe any such information or other material as legal, tax, investment, financial, or other advice.