Best Houston Neighborhoods for Families
Posted by Maxi Calibo on Tuesday, November 2, 2021 at 11:37 AM
By Maxi Calibo / November 2, 2021
Comment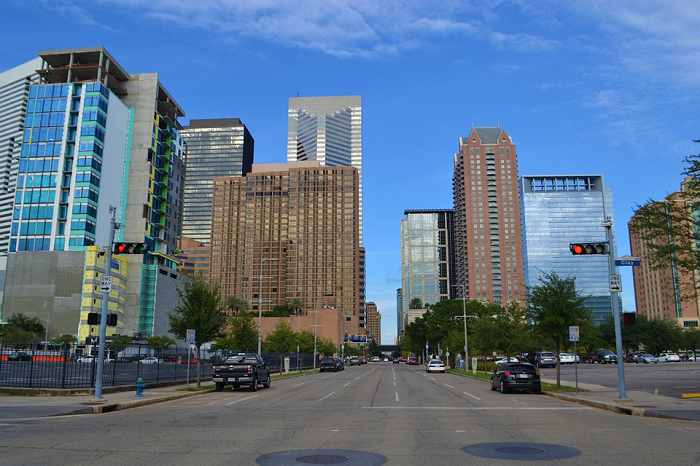 Being one of the fastest-growing cities in Texas, the American Community Survey reports that Houston continues to see a high relocation rate among families because of the diverse employment market, low cost of living, and affordable housing. If you're on the market for a new home in space city, you can always start by making sure you settle into the best neighborhoods. There are a lot of considerations to factor in such as proximity to schools for the kids, distance to employment hubs and commercial centers, or budget. With 9 counties to choose from within the Houston metropolitan area, this Houston neighborhood guide will help you make the most informed decision for you and your family.
For aspiring homebuyers struggling to achieve their dream of owning a home in Houston because of poor credit, self-employment, foreign citizenship, or other reasons, our unique owner financing program can help you learn how to get the home of your choice without credit checks or income verifications. Like a bank-approved homebuyer, you'll get the benefit of a 30-year amortization period with reasonable interest rates without balloon payments or hidden charges. The list below will give you a sneak peek of what your next home in The Woodlands would Look Like.
Houston's Family Friendly Neighborhoods
1. Cinco Ranch
Median Listing Home Price: $499,000
This master planned community boasts resort-style living set in vintage style houses in scenic tree-lined streets. But that's just the sights, Cinco Ranch is popular among families because of three things: high-quality education, world-class amenities, and proximity to major employment centers. It's just a little over 15 minutes away from the famed Energy Corridor and the Houston Medical Center.
Things to Do in Cinco Ranch
The average price of a single-family home here leans toward the upper end but it makes up for it with wonderful amenities in the Cinco Ranch Beach Club, Cinco Ranch Water Park, and the Falcon Ranch Splash Pad Children in the area are served by several top-rated schools from the Katy Independent School District which includes Griffin Elementary, Rodger & Ellen Beck Jr. High, and Cinco Ranch High School.
2. Memorial
Median Listing Home Price: $580,000
A small but affluent community 20 minutes away from downtown, it's one of the family-friendliest neighborhoods in Houston with a low crime rate and high-ranking schools. The pricey median listing home price offers affordable options for those with a limited budget and most families who make the move to Memorial enjoy easy access to big city amenities while, easy commutes, and a quiet piece of suburban living.
Things to Do in Memorial
Family weekends can be spent at Speedy's Fun Track where kids and kid-at-heart can enjoy wholesome activities including go-kart races, video games, laser tag, or miniature golf. There's also the iFly Indoor Skydiving where anyone can enjoy the thrills of sky diving without the usual hazards. The Memorial City Mall offers everything for everyone including a wide variety of shopping options, diverse restaurants for different cravings, even ice skating during the winter months.
3. Sugar Land
Median Listing Home Price: $388,000
On the more affordable side, Sugar Land offers a bit of everything families can look forward to. Located a few miles southwest of downtown, locals enjoy lower crime rates, community events, and larger homes sitting on spacious lots. Apart from awesome houses with affordable prices, The Sugar Land is preferred by families because of the Fort Bend top-notch schools serving the area which include Susana Dickinson Elementary, Fort Settlement Middle School, and George Ranch High.
Things to Do in Sugar Land
Going out with the family on weekends is impossible here without making a stop at the Houston Museum of Natural Science to enjoy the digital dome theater and the massive salt water aquarium. Families also enjoy interactive exhibits at the Children's Discovery Center. Those who love nature can easily indulge in any of the open green spaces including the Brazos River Corridor, The Sugar Land Memorial Park, and The Oyster Creek Park.
4. Clear Lake City
Median Listing Home Price: $240,000
For those who love the quiet life in the suburbs while craving the big city buzz with a touch of waterfront fun will definitely feel at home at Clear Lake City. It takes its name from the actual lake at the eastern end of the city. It's a family favorite because of quality schools including Falcon Pass Elementary, Clear Lake High School, and University of Houston Clear Lake.
Things to Do in Clear Lake
Locals and tourists also get to enjoy some waterfront fun at the Clear Lake and Trinity Bay. But this Bay Area neighborhood is quite popular as well for being home to NASA's Johnson Space Center where astronauts share aeronautical information through talks and hands-on exhibits about NASA's programs and discoveries. Outdoor buffs also get a piece of adventurous fun through guided photo trips and canoe trips at the Armand Bayou Nature Center.
5. Spring Branch West
Median Listing Home Price: $400,000
Conveniently located close to two major business and commercial districts, Spring Branch West is preferred by first time homebuyers, mostly families looking to settle into a place of their own. The average home price is diversified with more affordable properties available for budget-conscious homebuyers. While it's well-loved because of the job market diversity, it's often overlooked part is the prominence of spectacular schools along with a host of attractions for children of all ages.
Things to Do in Spring Branch West
Being on the eastern end of Cullen, just right beside Bear Creek Pioneers Park makes Spring Branch West a haven for nature lovers. Kids will also love We Rock the Spectrum, an indoor playground that offers facilities every child, including those with special needs. Families also get to enjoy their weekends at the Texas Rock Gym where kids and grownups get to go on a rock-climbing adventure complete with bouldering routes.
As part of our drive to help aspiring homebuyers make informed decisions about choosing a property, our owner financing program – as you may know – allows you to buy any single-family home of your choice. Below are some of the home listings in Houston to help you narrow down your options. Get in touch with us if you want to buy a home with the help of a licensed Realtor.
Disclaimer: Shop Owner Finance/ TL Global is not a lender. We are a real estate training agency. The Content is for informational purposes only, you should not construe any such information or other material as legal, tax, investment, financial, or other advice.