Best financing option for foreign home buyers in Houston TX
Posted by Alexander Burlat on Saturday, January 19, 2019 at 7:32 AM
By Alexander Burlat / January 19, 2019
Comment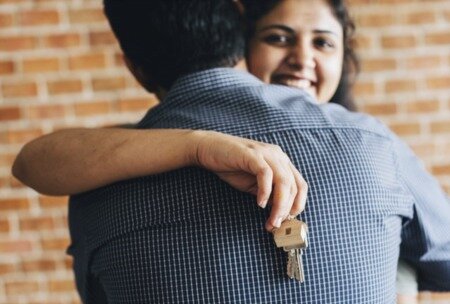 Are you a non-U.S. citizen trying to obtain a traditional mortgage in Houston and any other Texas city? If the answer is yes, you are going to find it extremely difficult to navigate your way through the home buying process. The reason is that foreign nationals have to go through a tighter scrutiny. Most foreign nationals find it easier to buy with cash.
However if you can't afford to buy without financing, you don't need to give up your dream of owning a home in Houston or anywhere in Texas. There are many alternative financing arrangements you can explore.
We have helped many foreign nationals buy homes even when they couldn't qualify for a conventional mortgage. Owner financing makes this possible. You can buy any home you want with owner financing in Houston or anywhere in Texas.
Foreign nationals are allowed to buy real estate in the U.S. There are no legal restrictions in this regard. In fact foreign investment in the U.S. housing markets has been growing for the past few years, according to the National Association of Realtors (NAR). But as already mentioned, the otherwise daunting process will be a lot easier if you are either paying cash or exploring alternative financing arrangements.
Let's discuss why it is difficult for a non U.S. citizen to buy a home with a traditional mortgage in Houston TX:
No credit history
Lenders look at a borrower's credit history to determine his or her creditworthiness in the U.S. Since you are not a U.S. citizen, you won't have any credit history.
Read our articles - how to buy a home if you have no credit history and credit score required for buying a home - to learn more about this subject.
You should know that it takes several months, even years to build a credit history.
The absence of a credit history is one of the most common reasons lenders reject mortgage applications. the lenders look at a borrower's credit history to determine his or her ability to repay the loan. Many lenders simply opt not to lend money to foreign citizens rather than using other methods of evaluating their risk as borrowers.
As a non-U.S. citizen, you might end up spending weeks trying to find a lender without any guarantee of a successful outcome.
Even if you manage to find a lender willing to work with you, there would be many other requirements such as a 50 percent down payment and an operating bank account in the U.S. with a minimum balance of $100,000 or more.
Owner financing: your best option
As a real estate brokerage, we specialize in helping people buy with owner financing. If you are interested in learning more about how owner financing works, follow this link.
You can buy with no credit check or income verification in an owner financing arrangement. The best part is that you can build a credit history in the U.S. by making your monthly payments. Your payments will be reported to the credit bureaus. Check out our article how owner financing can help a person build credit.
Owner financing is more or less similar to a mortgage. The major difference is that the owner of the property extends financing to you rather than a bank.
Follow this link to get answers to some of the questions we are most frequently asked about owner financing. Get in touch with us today.