Berdoll Farms, TX Owner-Financed & Rent-to-Own Homes (No Credit)
Posted by Maxi Calibo on Wednesday, March 16, 2022 at 4:42 PM
By Maxi Calibo / March 16, 2022
Comment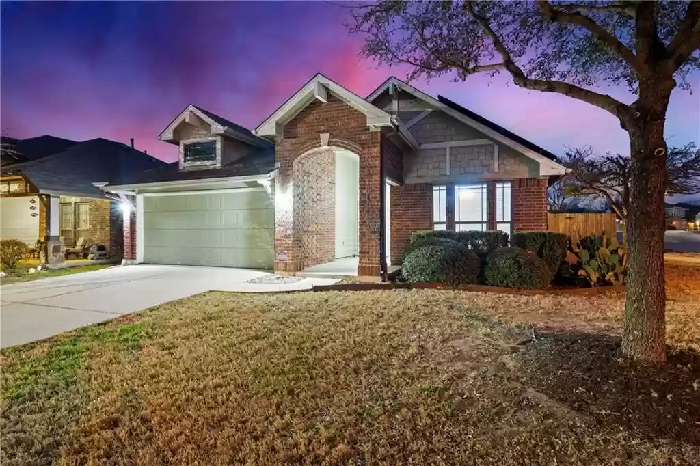 If you're looking for a quiet suburban neighborhood that's not too detached from big-city conveniences, then Berdoll Farms should be on top of your move-in destinations. The 20-mile distance from downtown Austin makes it conveniently accessible to major commercial and employment hubs. Like Los Cielos beside it, the biggest draws for families here are the abundance of outdoor recreational spaces as well as the proximity of the award-winning Del Valle ISD schools (which are mostly within walking distance). Homes in the Bordell Farms neighborhoods were constructed back in the early 2000s and they're exceptionally touted for their cozy interiors and attractive facades, complemented by manicured lawns. The median listing price for Berdoll Farms properties usually hovers around $300,000.
Many aspiring home buyers struggling with credit are forced to seek out no-credit-check alternatives such as rent-to-own, but we can help you learn about a third-party owner financing system that helps you get any single-family home listed for sale in Berdoll Farms without the stringent requirements. Like rent-to-own, owner financing requires no credit or income verifications as well, what makes it different, though, is that borrowers get to choose the home of their choice as long as it's in a loanable condition.
This guide will help you learn how to leverage owner-financing to make your dream of owning a home here a reality regardless of your credit situation:
Why Buy an Owner-financed Home in Berdoll Farms, TX?
Here are a few reasons why should consider buying a home in Berdoll Farms:
Berdoll Farms' $300,000 median listing home price offers affordable homes close to downtown Austin and other commercial hubs.
The cozy homes feature more than just eye-catching designs as each property has well-landscaped front lawns and spacious back yards that are perfect for startup and growing families.
Berdoll Farms offer no shortage of recreational spaces for everyone to enjoy. Residents can have all the outdoor fun they can think of including hiking and biking, fishing, boating, swimming, tennis, and much more.
While there are loads of restaurants, bars, and shopping venues nearby, the Circuit Americas race track and the Austin 360 Amphitheater offer unique entertainment options for both residents and tourists.
Berdoll Farms is part of the award-winning Del Valle ISD School System, meaning kids get to learn from top-tier schools such as Del Valle Elementary, Del Valle Middle, and Del Valle High.
How to Buy an Owner-financed Home in Berdoll Farms
The Berdoll Farms housing market can be a challenge for self-employed buyers, foreign nationals, and credit-challenged borrowers since it is difficult for borrowers to get approved for a home loan. Rent-to-own arrangements have become a popular alternative but these arrangements offer a limited inventory of homes for buyers. If you struggle getting approved for a conventional loan, owner financing offers may be a better option for aspiring homeowners such as an amortization period of up to 30 years and fixed monthly payments.