Beasley, TX owner-financed & rent-to-own homes (no credit)
Posted by Christelle Anne Boquiron on Thursday, July 8, 2021 at 8:14 PM
By Christelle Anne Boquiron / July 8, 2021
Comment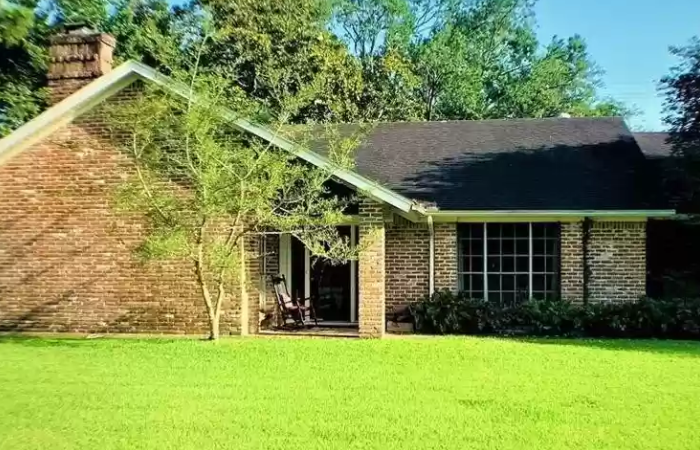 Beasley is a city in the Houston–Sugar Land–Baytown metropolitan region in Fort Bend County. Though there are only a few stores in the town, the drive to neighboring towns of Needville, Kendleton, and Rosenberg is easy. The school is excellent and the community hosts several events throughout the year. If you're looking for a quiet farm town to live in, Beasley might be the right choice for you.
Most financing alternatives such as rent-to-own in Beasley may not help you buy a home of your choice, but a unique third—party owner financing program can. Beasley features many museums and places of historical interest. This small city is an ideal location for first-time homebuyers and families due to affordable housing and low cost of living.
You will get free access to homes listed for sale in Beasley in our guide. You will also learn how to obtain owner financing on any of these homes.
Why Buy an Owner-Financed Home in Beasley, TX?
The following Beasleyreal estate market overview will help you decide if the city is the right home buying destination for you and your family:
The median listing home price in Beasley hovers around $300K and there are 10-20 homes available.
The Black Cowboy Museum is an incredible collection of stories and artifacts dedicated to the history of the Black Cowboy in Texas. You can come by and meet Larry Callis, a well-known local figure and proprietor of the Black Cowboy Museum. He'll tell you stories and facts that will bring history to life for you.
If you're looking for unique novelty items and oddities, or even just quirky gifts and souvenirs, Red Queen's Attic Antiques is definitely worth the visit. It is a family-owned site housing an inventory of items ranging from hand-painted art to flea-market finds.
Just a short drive away from Beasley is the Rosenberg Railroad Museum. In Fort Bend County, the Railroad Museum focuses on railroad preservation and education. A caboose, passenger car, interlocking tower, garden RR layout, and museum gallery are among the exhibits on display. There is also a children's playroom.
Most Popular Beasley Neighborhoods for Owner-Financed Homes
Beasley Manor
The refreshing feel of the air and the raw abundance of towering trees is a perfect complement to the laid-back countryside lifestyle Beasley has been known for. Shops and other conveniences are accessible downtown but most locals in the area are more inclined to spend their free time enjoying their surroundings.
Sunfield Estates
This small but vibrant community on the western end of Beasley offers a slice of rural living with a suburban vibe. Sunfield Estates shares the intimacy that makes Beasley loved by its locals while having access to conveniences of bigger towns through its easy access to Missouri City and Sugar Land.
Mockingbird Acres
A small subdivision that shares the rural vibe and intimacy Beasley has always been known for, Mockingbird Acres shows this local spirit through its cabin-style homes and lush green lots. Families or homeowners working the usual 9-5 can come home to its relaxing atmosphere and leave the busy buzz of the city for a while.
Other Areas to Buy Owner-Financed Homes in Navarro
Beasley Court

Rocking M Subdivision

Ward Air Park
Best Places to Buy a Home Near Beasley
How to buy no credit home in Beasley with owner financing
If you have bad credit and are self-employed or a foreign national, getting a mortgage might be challenging. Rent-to-own and owner-to-owner financing in Beasley isn't the only options for home buyers. Third-party seller financing may be your best option if you're looking for no-credit houses.