Be Part of the Action in El Paso, TX: Explore Networking, Volunteering, and Social Clubs
Posted by Alexander Burlat on Sunday, November 5, 2023 at 10:00 AM
By Alexander Burlat / November 5, 2023
Comment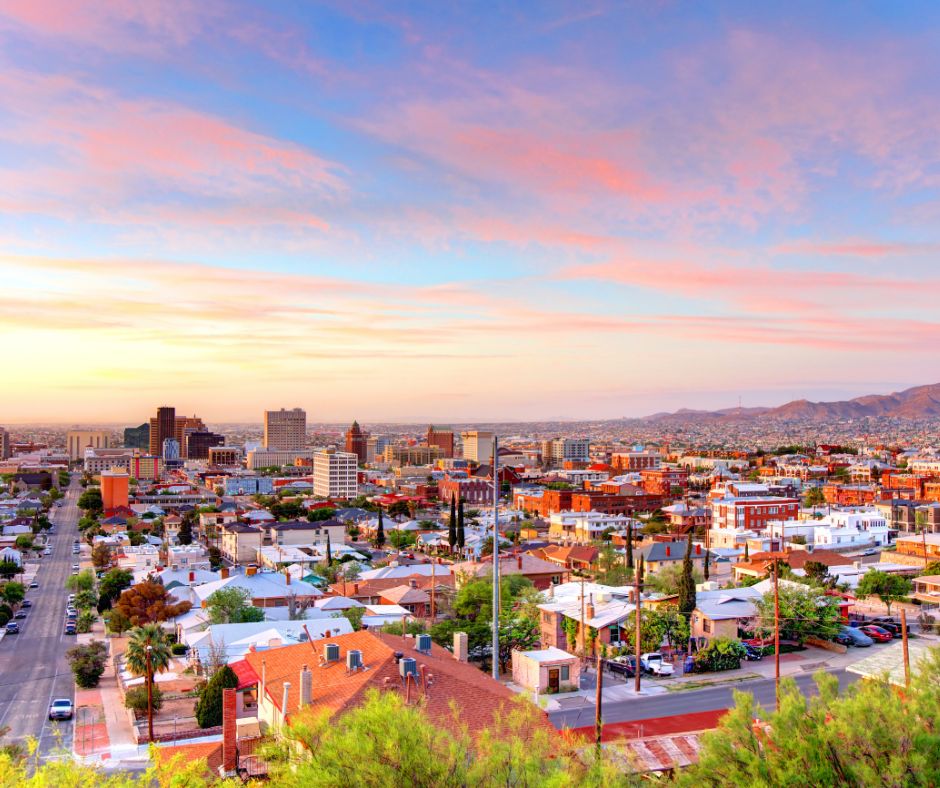 El Paso, Texas, a vibrant metropolis, pulsates with a rich tapestry of community activities, each offering a unique kaleidoscope of experiences. From the bustling streets filled with networking opportunities to the serene avenues where volunteer hearts gather, El Paso stands as a beacon of communal harmony and proactive engagement. This article aims to unfurl the many layers of social, professional, and philanthropic activities available in this dynamic city.
Revel in the Diverse Array of El Paso's Social Clubs
El Paso's social landscape is dotted with an eclectic mix of clubs and gatherings, each resonating with its own charm and camaraderie.
Art and Culture Enthusiasts
Borderland Artists' Collective: Celebrate the vibrancy of local art and culture.
El Paso Book Club: A haven for bibliophiles, discussing modern classics and hidden gems.
Fitness and Wellness Groups
Sun City Hikers: Traverse the breathtaking trails around El Paso.
Desert Yoga Community: Unite body and mind under the vast Texan skies.
Embrace the Spirit of Volunteerism in El Paso
The heart of El Paso beats with the spirit of volunteerism, with numerous opportunities to make a tangible difference.
Community Service and Environmental Advocacy
• El Paso Community Food Bank: Fighting hunger, feeding hope.
• Green El Paso Initiative: Dedicated to creating a sustainable and green city.
Youth Mentorship and Education
• Future Leaders Mentoring: Shaping tomorrow's leaders today.
• Tech Education Volunteers: Bridging the digital divide for underprivileged youth.
Engage in Pulsating Networking Events in El Paso
Networking in El Paso is not just about professional connections; it's about building a community.
Professional and Business Networking
El Paso Entrepreneurs Club: Fostering innovation and entrepreneurship.
Sun City Tech Meetups: Connecting tech enthusiasts and professionals.
Creative Collaborations and Meetups
Film Buffs of El Paso: Linking aspiring filmmakers and cinephiles.
Music Makers Exchange: A symphony of local musicians and composers.
Celebrate at El Paso's Annual Festivities
Mark your calendars! El Paso's annual events are a colorful spectrum of culture, joy, and community.
Cultural Festivals and City-Wide Celebrations
El Paso Street Fest: A summer extravaganza of music, art, and food (June-July).
Chalk the Block: Witness downtown El Paso transforms into an artist's paradise (October).
Seasonal and Thematic Gatherings
WinterFest: Embrace the holiday spirit with lights, ice skating, and festive cheer (December).
Sun City Craft Beer Festival: Savor the taste of local and regional brews (April).
El Paso, TX, thrums with a lively array of networking, volunteering, and socializing opportunities. From the artistic souls in local book clubs and filmmakers' meetups to the empathetic hearts volunteering for environmental causes and mentoring youth, the city offers a plethora of avenues to connect, grow, and contribute. Annual events like the El Paso Street Fest and WinterFest add a unique flavor to the city's social scene, making El Paso a truly engaging community to be part of.
FAQs to Dive Deeper into El Paso's Vibrant Community
1. Why should I join an El Paso social club? 🥳
Answer: Joining a social club isn't just about fun and games (though there's plenty of that!). It's about connecting, learning from fellow El Pasoans, and embracing diverse cultures and activities that make our community so rich. It's like adding extra spice to your taco!
2. I'm new to El Paso. Can I still volunteer? 🌱
Answer: Absolutely! In fact, volunteering is a fantastic way to get to know the community. Whether you've been here for ten days or ten years, your helping hands are always welcome. Plus, it's an instant way to make new friends!
3. What types of networking events are there in El Paso? 💼
Answer: El Paso's networking scene is buzzing! From entrepreneur meetups to creative workshops, tech gatherings, and more. Whether you're a business buff or a newbie, there's an event waiting for you. Just jump right in!
4. Are these events family-friendly? 👨‍👩‍👧‍👦
Answer: Many of them are! El Paso prides itself on being a family-oriented community. While some events might be tailored for adults, there's a bunch that welcomes the kiddos too. Always a good idea to check in advance, though!
5. I'm an introvert. Can I still enjoy these community activities? 🌼
Answer: Oh, for sure! Remember, community is about finding your tribe, and there's a space for everyone. From quiet book clubs to serene art workshops, you can find events that match your vibe. Plus, sometimes stepping out of our comfort zone leads to the most beautiful memories!
Open 12/10 2703 Raven Ridge Dr
Pearland, TX 77584