Baytown TX rent-to-own & owner-financed homes with no credit check
Posted by Alexander Burlat on Wednesday, December 18, 2019 at 10:34 AM
By Alexander Burlat / December 18, 2019
Comment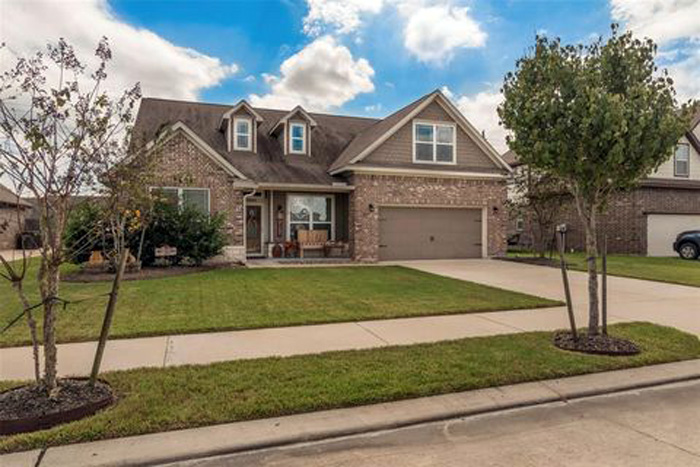 If you are a credit challenged home buyer and want to buy a home near Houston, one of the housing markets you should definitely explore is Baytown TX. Baytown – located in Harris County - is the sixth-largest city in the Houston–Woodlands–Sugar Land metropolitan area and offers convenient access to Houston. With a median listing price of just $200,000, Baytown homes are comparatively affordable. It means that when buying an owner-financed or rent-to-own home in Baytown, you will likely find it easier to arrange for a down payment. Alternative financing options such as owner financing may require you to put nearly 15-20% of the home price down. Since there are many budget homes available to choose from, you can save or arrange for a down payment easily.
Explore the Baytown TX home listings below to find your dream home and fill out the form on the property listing page to get in touch with us. We will help you learn how to you buy any Baytown home with owner financing which requires no credit check or income verification. It means you can buy any Baytown home regardless of your credit situation.
Why buy a Baytown rent-to-own or owner-financed home
There are many reasons why you should consider moving to Baytown TX. Here are a few of them:
Easy accessibility to downtown Houston
Baytown is located just 30 minutes drive from downtown Houston via I-610, I-10E, and TX-225 E. This is one of the reasons why Baytown is extremely popular among professionals and businesspeople.
Affordable real estate market
Low cost of living and affordable homes is the major reason Baytown is a sought-after housing market near Houston. You will find about 900 homes listed for sale. The price of single-family homes in nice Baytown neighborhoods begins from $150,000. It means that it will be easier for you to arrange for a down payment. Let's for example you want to buy a home with a listing price of $150,000. If the owner financing requires you to put 15% down, you need to arrange for $22,500.
Top-quality schools
A lot of families move to Baytown because homes here are served by many top-quality schools with a GreatSchools rating of 9 or more. There are about 60 schools in Baytown. Here are a few of the most popular ones:
Elementary Schools
Barbers Hill Elementary South
Deer Park Elementary School
Barbers Hill Elementary North
Crockett Elementary School
Middle Schools
Barbers Hill Middle South
Deer Park J High School
Barbers Hill Middle North
Gentry J High School
High Schools
Impact Early College High School
Barbers Hill High School
Deer Park High School - North Campus
Baytown features many neighborhoods popular among home buyers
There are many popular neighborhoods to choose from when you are in Baytown TX real estate market looking to buy an owner-financing or rent-to-own home. Here are just a few of them:
Canal Street
Elvinta Street
Going Lane
Meadowglen Drive
Florida Street
Legends Bay Drive
E Adoue Street
Herlock Drive
Lazy River
N Point Drive
Bayview Drive
Pine Meadows Blvd
Brickfielder Lane
Excellent amenities
Baytown features excellent amenities including shopping malls, restaurants offering a variety of global cuisines, bars, and coffee shops. One of the top attractions in Baytown is the Baytown Nature Center where you can enjoy wildlife, birdwatching, and hiking among several other activities. The center is spread over 450 acres of land along the Houston Ship Channel.
Other attractions include:
Royal Purple Raceway (Houston Raceway Park)
Lynchburg Ferry
Umbrella Alley
Yepez Vineyard
Eddie V Gray Wetlands Education and Recreation Center
Pirate's Bay Water Park
Baytown Historical Museum
Popular Neighborhoods in Baytown
Baytown Heights
While Baytown is known for its coastal attractions, Baytown Heights balances it out homes sitting in open greens along with a plethora of easily accessible attractions for shopping, dining, and entertainment.
Country Club Estates
Anyone seeking to enjoy life in the suburbs can easily get to do so in Baytown's Country Club Estates. Residential properties here are a bit larger than those in the surrounding housing markets but there's a property easily available at about any budget.
Eastpoint
Another neighborhood that offers more to Baytown's coastal lifestyle, Eastpoint's picturesque environment offers several dining spots for every kind of craving.
Other Baytown Neighborhoods Where You Can Buy Owner-Financed Homes:
| | | | |
| --- | --- | --- | --- |
| Abercrombie | Crockett Park | Lakewood (Baytown) | Quail Hollow |
| Airhart Amelia | Danubina Acres | Lakewood Estates | Red Cedar |
| Allen (Baytown) | Danubina Court | Lakewood Oaks | Reflections Patio Homes |
| Allenbrook | Decker Terrace | Lamar Court | Richardson Place |
| Apache Mdws | East End Highland Farms | Landmark Estates | Ridgewood |
| Aron | Eastpoint | Lawndell | Rio Vista |
| Bay Oaks Harbor | Ellis Geo | Leavins | Roberts Place |
| Bay River Colony | Eva Maud | Lee Heights | Robertson |
| Bay Villa | Evergreen Fairways | Leger | Rollingbrook Estates |
| Baybrook Place | Fair Park | Little Mexico | Roseland Oaks |
| Bayou Acres | Flamenco | Long A C | Rosille |
| Bayou Oaks Estates (Baytown) | Ginger Creek Estates | Martin ( Baytown ) | Schilling & Massey |
| Bayou Vista Terrace | Glen Arbor | Mcfadden David | School Courts |
| Baytown East | Glen Meadow | Mcgee Place | Shady Hill Villa |
| Baytown Heights | Goose Creek | Meadow Lake | Southwest Baytown |
| Bennie Gray | Goose Creek Landing | Meadowlake Village | Springfield Estates |
| Bloodgood WM | Goose Creek Townsite | Meridian Estates | Sterling Baytown |
| Bramor | Graywood | Middletown | Stoufflet |
| Briarcreek Of Baytown | Harlem | Milby Dale | Sunrise Courts |
| Britton Cravens | Harper (Baytown) | Mission Viejo | The Park At Independence Bend |
| Brown | Harvest Meadows Baytown | Morrell Park | Tierra Del Oro |
| Brownwood | Highland Farms (Baytown) | Northridge | Trailwood |
| Burnet Shores | Highlands Ranch | Northside | Treasure Cove |
| Busch Terrace | Hill Terrace | Northside Highland Farms | Trinity Oaks |
| Bush & Baker | Holly Hills (Baytown) | Oakland Estates | Vista Village |
| Carolyn Meadows | Huntcrest Condo | Oaklawn To Pelly | Wellington Park |
| Cary Creek Estates | Hunters Creek | Oakwood | West Meadows |
| Casey | Hunters Ridge | Outlawn Terrace | Wheatley Acres |
| Casey 2 Britton | Hunters Village | Parkridge Bend | Whispering Pines |
| Cedar Bayou Park East | Isenhour Bayshore | Parkwood Place | Whitney Britton |
| Cedar Bayou Park West | J W Singleton | Pecan Manor | Wilburn Brothers |
| Cedar Cove | Jones (Baytown) | Pelly | Woodlawn |
| Central Heights | Jones C F | Plumwood | Wooster Heights |
| Christian Smith Abs | Kings Bend | Pointe Royale | Wright C A |
| Country Club Cove | Kings Colony (Baytown) | Ponderosa | Wright George |
| Country Club Manor (Baytown) | Knowlton | Preston Place | Wright J W |
| Country Club Oaks | Kountry Klub Village | Preston Place | Wright Perkins |
| Craigmont Place | La Reforma Of Tierra Del Oro | Pringle | Wright W P |
| Creekwood (Baytown) | La Vallita | Pringle & Kerr | Wynnewood |
| Crepe Myrtle | Lakeview Heights | Pruett Estates | |
How to buy a Baytown home with bad credit or no credit check
As already mentioned, it is possible to fulfill your homeownership dream with owner financing if you are struggling to qualify for a conventional mortgage.
Owner financing makes it possible to buy any home you want in Baytown just like a traditional mortgage does.