Bastrop, TX Owner-Financed & Rent-to-Own Homes (No Credit)
Posted by Patricio Ponton on Thursday, February 24, 2022 at 11:24 AM
By Patricio Ponton / February 24, 2022
Comment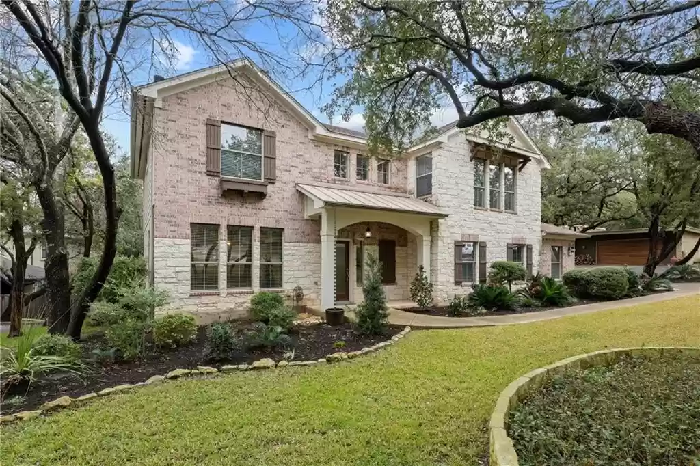 The famous Texas hospitality and suburban city living provide Bastrop with a unique charm that makes both longtime locals and new residents feel right at home. It's relatively a short drive to Austin (just right beside Del Valle and Cedar Creek), but being touted as a city with one of the best downtown districts delights everyone with its outdoor adventures, mouthwatering cuisines, and rich musical heritage. Most if not all venues around town have festive events for everyone to enjoy even on a random weekday.
Bastrop - the county seat of its namesake - is an ideal destination for families. But when looking for no credit check homes in the city, homebuyers often opt for rent-to-own financing arrangements because of its lenient requirements. What most people don't see is that can't buy any home of their choice with rent-to-own. Owner financing in Bastrop anywhere within the 78602 zip code area on the other hand, offers the same benefits similar a conventional mortgage. It means you can buy any single-family home of your choice.
This guide will help you find your dream home in Bastrop and explain how you can buy it with owner financing.
Why Buy an Owner-financed Home in Bastrop, TX (78602)?
Here are a few reasons why you should consider buying a home in Bastrop:
Bastrop's $400,000 median listing home price offers diverse options for every homebuyer from centuries-old manors to historic houses and modern cozy homes.
Usually, an average of 290 homes are listed on the market for sale most weeks. the average on the market for homes is 60 days, so you will get plenty of time to shop around for the perfect home.
Downtown Bastrop's charming brick storefronts, prolific arts and crafts scene along with its broad choices for shops, restaurants, and museums offer a great experience you'll never get tired of.
Bastrop maintains a strong sense of community which can be felt, firsthand, in the city's year-round festivals beginning with the weekly Sherwood Forest Faire in February and culminating with the Lighted Christmas Parade in December.
The city's location along the banks of the famous Colorado River offers you the opportunity to enjoy outdoor adventures - from hiking, biking, and golf to wildlife viewing, bird watching, and kayaking.
Bastrop is home to 7 different public schools including Mina Elementary, Bastrop Middle, and Colorado River Collegiate Academy.
Most Popular Cedar Park Neighborhoods for Owner-Financed Homes
The Colony
The designer homes lining the streets of this gated community create an appealing suburban vibe that most families look for. Being on the southern tip of the Colorado River surrounded by lush greenery and woodlands gives a refreshing atmosphere that's perfect after a day of hustle and bustle.
Tahitian Village
A serene riverfront community that shares the natural beauty of the Texas Hill Country, Tahitian Village offers a luxurious residential enclave with gentler home values than most suburbs within the city's limits. The exclusive availability of amenities here offers the finest comforts of the clubhouse while having easy accessibility to big city conveniences.
Downtown Bastrop
While known for its historic structures, quaint boutiques, and prolific culture and food scenes, Downtown Bastrop also offers a diverse choice of cozy homes for first-time homebuyers, professionals, and families alike. This unusual combination of history and home is quite a pair that residents will enjoy.
Other Areas to Buy Owner-Financed Homes in Bastrop
| | | | |
| --- | --- | --- | --- |
| Circle D | Lake Bastrop Pines | River Meadows | Colorado Estates |
| Rivers Bend At Pecan Park | Nancy Blakey | Lake Bastrop Ranchettes | Forest Park Estate |
| The Woodlands | Riverview Heights | Hasler River Shores | Creek Ridge Estates |
| Silent Valley | Holiday Hills | Suburbia Estates | Riverside Heights |
| Lake Bastrop Acres | 1209 Estates | Young | Paramore |
| Farm | Bastrop County Oaks | Cassena Ranch | Ponderosa Park |
| Pine Oak Estate | Royal Pines Estates | Piney Ridge | Lakeview Estates |
| Cedar Creek Bend | Green Acres | K C Estates | Magnolia Park |
| Dulaney Estate | Sanders Estate | Pine View Estates | Piney Creek |
| Pine Forest | Camp Swift Ranch | El Camino Real Estates | Green Fields |
| Cedar Creek Farms | Bastrop Hills Homesites | Pine Wood | Hunters Crossing |
| Lost Pines | Riverside Grove | Lake Bastrop Estates | Jacobs Landing |
| Piney Creek Bend | Woodrun | Riverwood Acres | Colovista Estates |
| Lake Bastrop Club | Pine Hill Estates | Pecan Valley | Tonkawa Hills |
How to Buy an Owner-financed Home in Bastrop (78602)
Like any housing market in the Greater Austin Area, credit-challenged homebuyers find it difficult to secure a conventional loan in Bastrop. This usually happens to self-employed borrowers, foreign nationals, or anyone with a poor credit history. If you're in such a situation, our owner financing program can help you find that dream home without credit checks. Like a bank-approved homebuyer, this type of arrangement offers a 30-year amortization period plus the flexibility to refinance with a conventional lender without worrying about balloon payments or pre-payment penalties.
Interested in learning more? Set an appointment with us today!