Bank statement home loans in Houston TX: Complete guide
Posted by Alexander Burlat on Wednesday, May 22, 2019 at 3:04 PM
By Alexander Burlat / May 22, 2019
Comment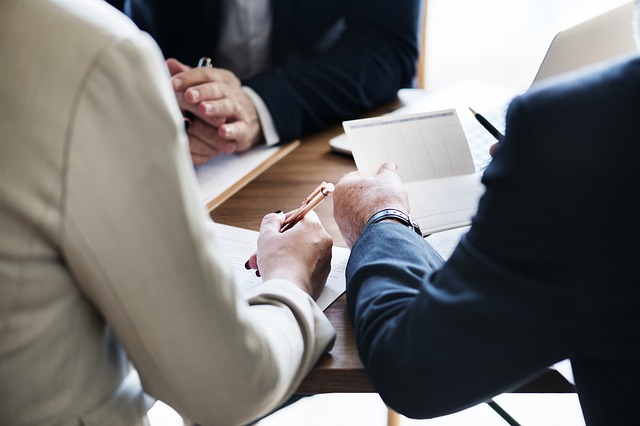 Bank statement loans are gaining popularity among self-employed looking to buy a home in Houston. These loans enable them to qualify even when they can't document their income. Bank statement mortgages in Houston are subprime loans in a way; though most lenders don't admit it. While lenders don't have to verify your income when approving your bank statement loan application, you still need to meet certain underwriting standards.
Here at Shop Owner Finance, we help self-employed learn how they can buy any home in Houston or anywhere in Texas with no credit check or income verification. Before reading further, you can explore the Houston home listing below, find the house of your dreams and fill up the form on the property listing page. We will get in touch with you promptly. Alternatively, you can use our advanced search functionality to widen your search criteria.
What are bank statement home loans?
As a self-employed home buyer, your biggest challenge is to document your income. When lenders verify your income, they look at your tax returns and W-2s. If you can't submit most recent tax returns showing that you are making a stable income, you will find it extremely difficult to qualify for a traditional mortgage.
So what if you don't have tax returns or don't want to submit them with your mortgage application? Can you still qualify?
Well, that's where bank statement loans come in. As the term suggests, you can use your business or personal bank statements to document your income instead of tax returns or W-2s. In a bank statement home loan program, your bank statement is the most important document you need to submit with your mortgage application.
Many traditional lenders as well as private money lenders offer bank statement mortgages. If you are looking for a bank statement loan, you should get in touch with at least five lenders and shop for the best terms.
Bank statement mortgage qualification criteria in Houston TX
You shouldn't assume that the lenders providing bank statement mortgages in Houston don't follow any underwriting standards. Here are some of the most common eligibility criteria:
You may need a minimum credit score. You may not need a high credit score as you do for a conventional mortgage, but most bank statement mortgage lenders ask for a minimum of 680-650.
A cap may be imposed on the maximum amount of money you can borrow in a bank statement loan. For example, some lenders offer a maximum mortgage of up to $200,000.
There are different types of bank statement loans. The most common ones are 1-month bank statement loan, 12-month bank statement loan and 24-month bank statement loan. For a 1-month bank statement loan, you need to submit your bank statement for one most recent month. The qualification criteria including LTV (loan-to-value) ratio, DTI (debt-to-income) ratio and the maximum loan amount will vary depending on which type of bank statement loan you are applying for.
The qualifying income of the borrower to determine DTI can be calculated on the basis of deposits in his or her personal as well as the business bank account. However the qualifying income for the personal bank account statements is calculated differently from the qualifying income for the business bank account statements.
You don't need to disclose your employment history on your loan application.
An important thing to keep in mind is that the qualification criteria vary from lender to lender. There could be minimum down payment requirements. Moreover, the types of documents required for mortgage approval may also vary by lender.
When choosing a bank statement mortgage lender, you should find out whether you would need to submit personal bank statement or business bank statement. Some lenders require you to submit both. You should also find out how your qualifying income will be calculated based on which type of bank statement – personal or business – you submit.
Your qualifying income will have a great deal of impact on the loan amount you are approved for.
For example in a 24-month bank statement mortgage in Houston, a lender may calculate 100% of the deposits over the past 24 months as your qualifying income.
So to find your monthly qualifying income, you should add up deposits for 24 months and divide that amount by 24.
Let's say for example, all the deposits in your personal bank account added up to $300,000 over the past 24 months and your qualifying income is 100% of your deposits.
Your monthly qualifying income will be:
$300,000/24 = $12,500
Now let's take for example the business bank account deposits. Some lenders may consider 50% of your business bank account deposits as your qualifying income.
So your monthly qualifying income will be:
$300,000 / 2 = $150,000 / 24 = $6,250 a month income.
As you can see which type of bank statement you submit can determine how much loan amount you are approved for based on the DTI ratio.
In a traditional mortgage, you should make a stable monthly income to qualify, but in a bank statement loan, you can qualify even if the deposits are irregular.
Owner financing compared to bank statement loan for self-employed
As already mentioned, we at Shop Owner Finance help self-employed professionals acquire any home they want with owner financing.
In our opinion, owner financing offers many added benefits. It's a completely legitimate way of buying a home in Houston TX, particularly if you can't document your income.
Owner financing may offer more flexible terms than bank statement loans. We help self-employed professionals learn how they can buy their dream home with any credit score. They don't need to document their income.
You may need a large down payment in both types of financing methods. We recommend that you put 15-20 percent down.
Owner financing terms are customizable. You can negotiate all the terms including refinancing, balloon payment, pre-payment penalties and amortization period (Check out this article to know more). On the other hand, the terms in bank statement mortgage may not be flexible and the lender may follow strict underwriting norms just as they do in a traditional mortgage.
In owner financing, there is no cap on the amount of loan you can be approve for. It depends on your negotiation with the seller. In our program, all you need is a large down payment, up to 15-20 percent of the purchase price.
There is no seasoning or sourcing of funds in an owner financing arrangement.
You get the title of the property transferred in your name on the closing day.
In conclusion
A bank statement loan is a great option for self-employed, but you should know that there are better alternatives offering you more flexibility and peace of mind. If you are looking to buy a home with owner financing, get in touch with us today.