Why to avoid bad credit home loans in Houston: Your best options
Posted by Alexander Burlat on Thursday, December 27, 2018 at 5:57 PM
By Alexander Burlat / December 27, 2018
Comment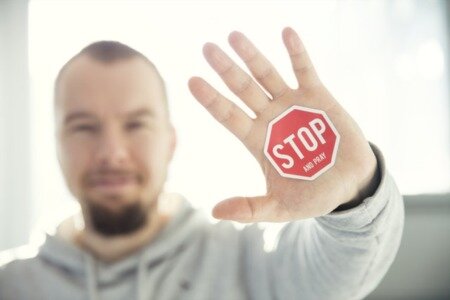 Not being able to get a home loan can be a very distressing experience for a prospective home buyer. Conventional lenders turn down a large number of mortgage applications due to bad credit and lack of income verification. Other reasons include identify theft, foreign nationality and self-employment. Home buyers feel disheartened particularly when they realize that they can't get a mortgage despite being financially disciplined.
It makes a lot of them feel desperate. And that's why they start looking for options which push them deeper into financial troubles. Here at Shop Owner Finance, we work with credit-challenged home buyers, so we have seen their struggles up close.
There are many types of bad credit home loans available in Houston. The majority of them are not the right choice for you. We recently wrote an article on how to get buy a home with bad credit. Read it to know about all the legitimate options you can explore. Owner financing is one of these good options. Click here to know how owner financing works in Houston TX.
Bad credit home loans
Many home buyers try to explore risky options such as hard money lending.
Hard money lenders usually charge a hefty interest rate. These loans are short-term, so they are a good fit for real estate investors. Regular home buyers should steer clear of such financing options.
Hard money lenders anyway look at your credit history just like conventional lenders do. If your credit score is not good enough, you will have a hard time getting a hard money loan.
If you are looking for a bad credit home loan, owner financing is a good option. In an owner financing arragement, there is usually no need for credit check or income verification. However you should pay attention to financing terms and keep a lot of other important things in mind when agreeing to an owner financing arrangement. We recently wrote an article explaining some of the most important things you should take into consideration.
An owner financing arrangement should help you improve your credit score. Here at Shop Owner Finance, we help credit challenged people buy homes with owner financing. Their monthly payments are reported regularly to credit bureaus through a note servicing company.
It should also allow you to refinance with a conventional mortgage any time you want. If there is any condition with regard to a balloon payment, make sure you are comfortable with it.
For example, we help our client get owner financing on any home they want. There are no balloon payment requirements and you can refinance any time you want.
Some other options that you can explore if you are struggling with credit are FHA-backed housing loan and home loans from credit unions.
In conclusion
Being turned down by a bank is usually not end of the world. You can explore many other financing options including owner financing. The important thing is not to get into something you don't understand. Explore all the options before choosing the one that aligns with your best interests.
If you are interested in learning more about our real estate brokerage services in Houston, visit this page. Click here to watch some of our clients explaining how our system works. Start the search for your dream home by clicking here and get in touch with us today.