Bacliff, TX owner-financed & rent-to-own homes (no credit)
Posted by Alexander Burlat on Wednesday, July 7, 2021 at 10:04 PM
By Alexander Burlat / July 7, 2021
Comment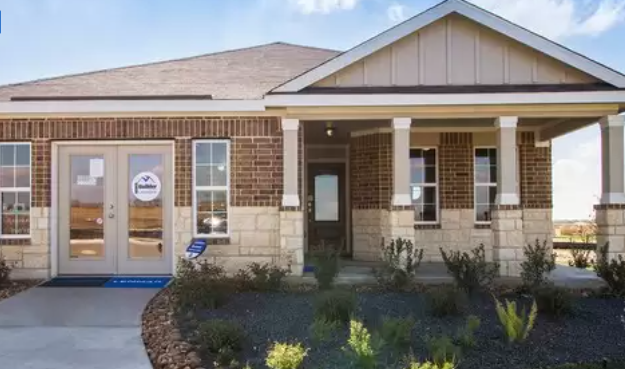 Everyone who is looking for big-city attractions and fun will go to Galveston, San Leon, Kemah, or Seabrook. Fortunately, Bacliff is conveniently the center point for these popular destinations—which probably explains why many families consider moving here. With the demand for affordable housing soaring, the Bacliff housing market has become competitive.
If you have trouble with credit or verifying your income, you can still fulfill your homeownership dream with third-party owner financing in Bacliff. Unlike rent-to-own or owner-to-owner in Bacliff, this program gives you access to the entire inventory of homes listed for sale here. It means you can buy any home of your choice.
In this guide, you will have free access to all the homes listed for sale in Bacliff. You will also learn how you can buy any of these homes with owner financing.
Why Buy an Owner-Financed Home in Bacliff, TX?
The following Bacliff real estate market overview will help you decide if the city is the right home buying destination for you and your family:
The Bacliff housing market has 50-60 homes available for sale that are priced at an average of $220K.
Bicycles, cars, and golf carts are the most common modes of mobility in the town. There is a single public transit vehicle that picks up passengers from various points and transports them to various destinations. For people who do not drive, this has made it easier to find work and move around.
You can find unique trinkets and specialty items in Gulf Coast Palapas. It's also a shade structure and design firm that specializes in palapas, pergolas, traditional roofing, outdoor kitchens, and bathrooms. This establishment is well-known for bringing tropical sensations to the suburbs! They feature a ton of island décor and odd things, as well as handcrafted cedar furniture and imported teak and Guanacaste furniture.
Pier 21 Theater is a family-friendly facility 5 miles away from the Bacliff City Center with three documentaries for history enthusiasts and interested guests. The films depict important events on Galveston Island, such as the 1900 hurricane that wreaked havoc on the area and the island's storied pirate past.
Bacliff's cost of living is 13.4 percent cheaper than the national average, which is why many families and young people choose to live here.
Bacliff is located sixteen miles northwest of Galveston on Farm Road 646 and Galveston Bay in north-central Galveston County.
Until the late 1940s or early 1950s, the hamlet was known as Clifton-by-the-Sea, a summer weekend resort.
Citizens of Bacliff enjoy a suburban rural mix, with the majority of residents owning their houses.
There are several pubs and restaurants in Bacliff.
Bacliff is home to a large number of families, and its people are friendly to both old and new residents.
Bacliff's public schools are above average. Because it is a fishing village, the seafood and steaks in this area are among the best. This is a peaceful summer vacation destination.
Best Places to Buy a Home Near Bacliff
How to buy no credit home in Bacliff with owner financing
Though rent-to-own allows you to buy a house without a credit check, you'd have to forego a large portion of the inventory, and even then, you can't be sure you'll have the deed in your name on closing. Working with a Realtor in Bacliff who is familiar with third-party seller financing will help the process of buying a no-credit property go more smoothly. When you're shopping for a property in the Bacliff housing market, your credit situation or foreign nationality won't be able to prevent you from realizing your homeownership dream.