Avoiding Houston Homes with Flooding History
Posted by Maxi Calibo on Friday, October 29, 2021 at 11:36 AM
By Maxi Calibo / October 29, 2021
Comment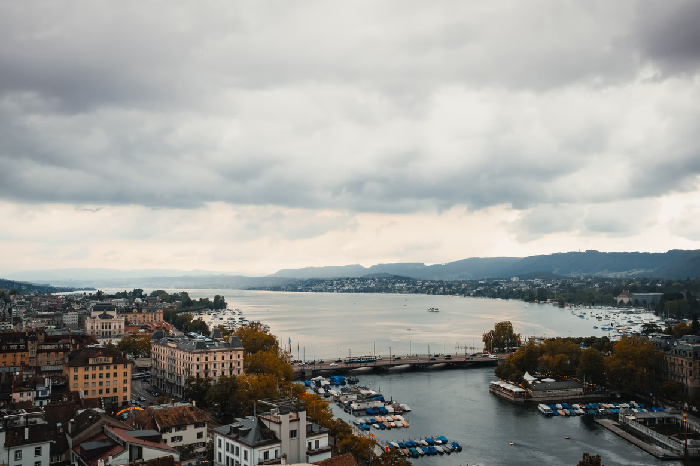 It's no secret that Houston is home to one of the most affordable real estate markets in the country. But as you may also know, hurricanes are part of Houston's climate, leaving parts of the city prone to flash floods. There are those who are aware of these risks but a lot of homebuyers do not exert efforts to do their due diligence before making the big purchase.
A common scenario between a seller and buyer involves a property being tagged and marketed as "Didn't Get Flooded." The history behind the property usually involves some version of the property being flooded but the structure didn't. It's true in a certain sense but it's not entirely true.
Lucky for you, this guide will help you traverse the ins and outs of flooding-related purchases within the greater Houston area.
Before We Proceed…
Being a real estate training agency, we at Shop Owner Finance, help self-employed and credit-challenged homebuyers learn how to overcome homebuying hurdles through owner financing. This unique program allows you to get the home of your choice as long as it's in a loanable condition. Apart from the 30-year amortization period and fixed interest rates, your payments are reported to major credit bureaus allowing you to switch to a conventional home loan in the future without paying pre-payment penalties. Start the search for your home below and let us know if you find one in your budget or desired location. We will help you buy that home with owner financing.
Checking for Flooding History When Buying a Home in Houston
While Space City has experienced major floods over the last 20 or so years, the housing market still holds a lot of potentials. That is if you know where to look. We've compiled a list of how to check for flooding history when considering a neighborhood or community to settle into.
Use the FEMA Flood Maps to Identify Areas at Risk
If you search for the Federal Emergency Management Agency (FEMA), you will be relieved to find a flood map service center where you can easily find out your target home's susceptibility to flash floods by simply entering the property's location. As you do, be sure to check back in regularly because areas tagged as flood-prone today may no longer be as such in the space of a few months. FEMA's website says so itself that they use a variety of processes to constantly update their maps. Information printed or downloaded from the site are subject to change or may be superseded by new maps over time. Likewise, note that FEMA's flood maps are based on general surveys of large areas and do not exactly zero in on the exact piece of property you're buying.
Have the Land Surveyed
Since FEMA's flood maps are constantly updated and do not exactly cover actual pieces of land with properties on it, having a layer of the land is not such a bad idea, is it? Well, in this case, having a flood and elevation survey conducted by a licensed professional surveyor will help determine if the property is accurately flagged as part of a flood zone. Bear in mind that floods are not just about heavy rains and hurricanes, being near water reservoirs and dams may also cause flooding in the area you're eyeing. Getting a survey done not only gives you critical pieces of information to influence your home buying choices, but it could also help you get a flood elevation certificate which will come in handy when you apply for flood insurance. If the certificate shows that at least a part of the property is under the base flood elevation, the data from the document can help companies identify your insurance premiums more accurately.
Read About Water Levels and Flood Stages in the Bodies of Water Near the Area
The National Weather Service defines a flood stage as a particular location's established gauge height for a given location above which a rise in water levels creates a hazard to lives, property, or commerce. Their website even has a color-coded map that shows the current river levels and flood stages for about 9,000 locations across the US. The map also shows some sites with water level forecasts over the course of several days. Not only does it identify the probability of flooding those bodies of water can cause, but the information can also come in handy as well when weighing in on your options for choosing the right neighborhood.
When in Doubt, Ask
While listing agents may not divulge everything you need to know about a property, locals will be more than willing to tell you more. It's a no-brainer to think those who lived in the area long enough know more about the locale than any listing agent would. So, if you ever get the chance to, verify your listing agent's claims with a local resident's knowledge. Ask them about the flooding history in the area, whether the property was affected and how high the water as if it did, or if there were any renovations done on the property to address flooding risks. It wouldn't hurt to ask, would it?
Seek Real Estate Broker Insights
Most Houston real estate brokers know the city, its suburbs, and their histories like the back of their hands. You can ask about the area's history in subtle ways. For instance, if a property's value is appreciating or depreciating consistently, ask them what's the story behind such change. These brokers have access to information and metrics, including zoning and environmental regulations, that will allow you to see trends in a particular community. These, in turn, will help you identify whether floods are a major factor in those trends.
Disclaimer: Shop Owner Finance/ TL Global is not a lender. We are a real estate training agency. The Content is for informational purposes only, you should not construe any such information or other material as legal, tax, investment, financial, or other advice.