Austin, TX Owner-Financed & Rent-to-Own Homes with No Credit Check
Posted by Christelle Anne Boquiron on Saturday, February 19, 2022 at 11:33 AM
By Christelle Anne Boquiron / February 19, 2022
Comment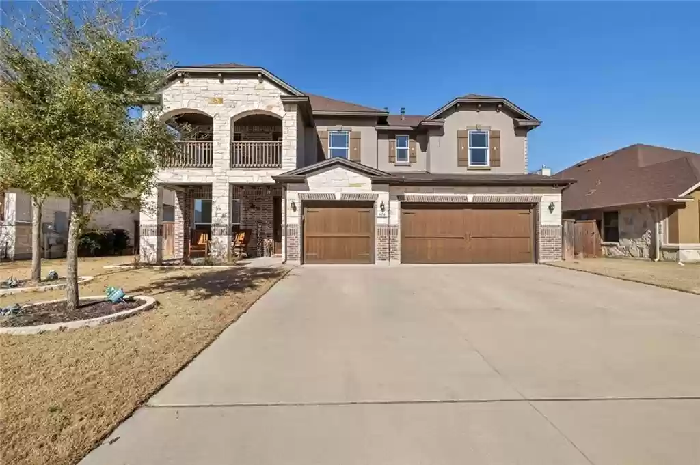 Being the capital of Texas and the county seat of Travis, Austin is naturally teeming with cultural and historical institutions that make it a city of many faces. The thriving arts scene alone in the famed East Congress which started from a refurbished refilling station has now grown to make the city the Live Music Capital of the World. Diverse attractions for all ages, the thriving tech community in its sister city, Round Rock, along with its ever-growing public transit system and wide selection of homes of varying designs and sizes make it a popular and ideal city for families, professionals, and artists alike.
Austin homes cost an average of $580,000 but first-timers can easily find a cozy property at around $185,000. Properties in the area are mostly bought and sold through conventional lenders and financial firms but those who consistently get denied because of low credit scores, self-employment, or nationality resort to rent-to-own as the immediate alternative. But a unique third-party owner financing program in Austin and its top zip code areas of 78701, 78733, and 78746 can help homebuyers learn how to get the property of their choice without having to go through the standard verifications most lenders require.
This guide will help you learn how to leverage owner-financing to make your dream of owning a home here a reality regardless of your credit situation:
Why Buy an Owner-financed Home in Austin, TX (78701, 78733, 78746)?
Here are a few reasons why should consider buying a home in Austin County:
Austin is home to a wide selection of housing options that range from cozy to luxurious priced at an average of $580,000 with affordable ones that come at less than $200,000.
The city's downtown area houses Texas State's capitol, along with other historic sites such as the Bullock Texas State History Museum and the Caswell House.
Residents and tourists also get to enjoy outdoor recreation through 29,000 acres of parks and open community spaces.
While Austin is known mainly for its legendary Texan barbecue, rapid development has ushered in a food renaissance to satisfy cravings for local homegrown food, Mexican, and Asian.
Being the live music capital of the world, Austin offers no shortage of musical performances in its bars, restaurants, and cultural venues.
Beyond the bountiful museums throughout the city, Austin is also home to the famous Millett Opera House, the Austin Playhouse, and the Zach Theater.
The city has more than 300 public schools and some of the high-ranking ones are Elsa England Elementary, Laurel Mountain Elementary, Canyon Vista Middle, and Westlake High.
Most Popular Austin Neighborhoods for Owner-Financed Homes
Lake Austin
Home to a host of styles and price points, Lake Austin offers a diverse community set in a rich suburban landscape. Newcomers and first-time homebuyers get to have their pick of newly-constructed homes as well as vintage ones that date back to the 1960s.
Northwest Austin
Conveniently located a few miles northwest of the city's downtown area is a cozy neighborhood where families can enjoy the conveniences without being dragged into the clutter. Like Lake Austin, locals here get to choose anything from recently-built homes on landscaped lawns to cozier ones that have been part of town since the mid-50s.
Southeast Austin
Compared to some of the prominent suburbs in Texas, Southeast Austin continues to offer a whole lot of open space for residential development with most homes offering a mix between suburban and rural vibe. The proximity to downtown gives locals unprecedented access to a wide array of employment opportunities as well as world-renowned music and cultural scene.
Other Areas to Buy Owner-Financed Homes in Austin
Northeast Austin

Cherrywood

South Manchaca

Far East Austin

Tarrytown

Mueller

Far South Central

East Riverside

Bouldin Creek

North Central Austin

Northfield

Barton Hills

Northwest Hills

South Congress

Hyde Park

University Campus

Clarksville

Westgate

Downtown Austin

Galindo

Hancock

East Austin

Crestview

North Lamar

Windsor Park

Brentwood

Dawson

Rosedale

Highland

St. Edwards

Zilker

Balcones

Allandale

South Lamar

Old West Austin

East Congress

Judge's Hill
More Zip Code Areas Around Austin to Buy Owner-Financed Homes
| | | |
| --- | --- | --- |
| 78728 | 78703 | 78613 |
| 78704 | 78664 | 78717 |
| 78753 | 78723 | 78652 |
| 78751 | 78747 | 78774 |
| 78748 | 78757 | 78758 |
| 78752 | 78731 | 78744 |
| 78729 | 78617 | 78732 |
| 78727 | 78741 | 78726 |
| 78739 | 78735 | 78725 |
| 78756 | 78705 | 78745 |
| 78710 | 78660 | 78721 |
| 78737 | 78755 | 78610 |
| 78736 | 78722 | 78749 |
| 78702 | 78653 | 78750 |
| 78730 | 78724 | 78759 |
| 78738 | 78712 | 78719 |
| 78681 | 78754 | 78742 |
| 78641 | 78734 | 78612 |
How to Buy an Owner-financed Home in Austin (78701, 78733, 78746)
Getting denied by conventional lenders leave most homebuyers with limited alternative, most of which come in the form of a rent-to-own arrangement. But our unique owner-financing program gives homebuyers the freedom to choose a single-family home around Austin or anywhere in Texas as long as it's in a loanable condition. Like a bank-approved buyer, it offers 30-year amortization without having to worry about credit checks or income verifications.