Atascocita TX rent-to-own & owner-financed homes with no credit check
Posted by Alexander Burlat on Friday, August 16, 2019 at 6:54 PM
By Alexander Burlat / August 16, 2019
Comment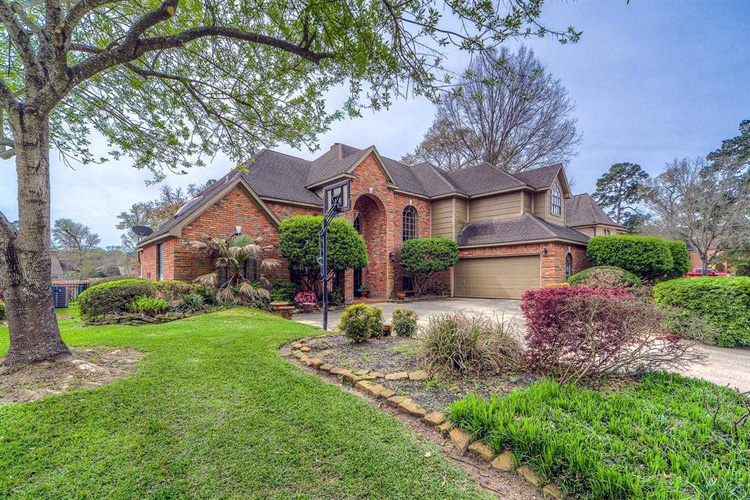 If you are looking to buy a home in one of the best suburbs near Houston, you should definitely consider exploring Atascocita housing market. Atascocita TX is a sought-after destination for families for a variety of reasons. They love this suburb for its world-class amenities, a good education environment conductive to their kids' academic success, diverse community and close proximity to downtown Houston and Inner Loop. Home to about 75,000 residents, Atascocita is also one of the most affordable housing markets near Houston with a median home price of just $200,000. It makes Atascocita a great choice for credit challenged home buyers looking to buy rent-to-own or owner financed homes with no credit check. Since these alternative financing options may require you to arrange for a large down payment, you will find it easier to buy an Atascocita home because they are available with a wide range of budget and location options.
Here at Shop Owner Finance, we can help you buy any Atascocita home you want with owner financing regardless of your credit situation. Start your home buying journey by exploring the Atascocita home listings below. Fill out the form on the property listing page. A qualified realtor from Shop Owner Finance will get in touch with you promptly.
Why buy a rent-to-own or owner-financed home in Atascocita
Here are a few reasons why you would want to buy a home in Atascocita:
Diverse community
Atascocita is one of the most populated suburbs near Houston. As already mentioned, almost 75,000 people call Atascocita their home. One of things you would love about Atascocita is that it features a diverse community. For a suburb so large, Atascocita features a surprisingly big population of young residents. The median age of people living here is 32. While 65% residents report their race to be white, Black or Hispanics and Asians make up almost 25% of the population. Over 60% of the residents are married, while nearly 55% of the households have kids under the age of 18. It means that regardless of your lifestyle and ethnic or religious background, Atascocita neighborhoods will make you feel right at home.
Amenities
Atascocita has experienced a lot of commercial and residential development in the past few years, leading to a steep increase in the migration of young families and individuals. However, Atascocita has managed to preserve it suburban vibe. The neighborhoods are known for greenery, wide tree-lined streets, and pedestrian-friendly walkways. Atascocita features a large number of parks, playgrounds, community swimming pools, entertainment and sport centers, bike and hiking trails.
The most popular hangout place near Atascocita is 12,000-acre Lake Houston. You can enjoy a wide variety of recreational activities here including boating and skiing.
There are many popular clubs including the Atascocita Country Club and Walden on Lake Houston Golf and Country Club.
A wide selection of homes
You can find a home in Atascocita on any budget. There are about 1000 homes listed for sale in Atascocita most weeks. It means that you will have a lot of options when you are in the Atascocita housing market looking for your dream home. Most homes are single-family. Atascocita features a high ratio of owner-occupied properties.
The fact that you can choose from a wide selection of homes will be particularly advantageous to you if you are a credit-challenged home buyer and struggling to get approved for a conventional mortgage. As already mentioned, you can easily arrange for a down payment when buying a home in Atascocita. If you want to buy a home with owner financing, it's recommended that you arrange for a large down payment, up to 15-20% of the property's sales price. You will find it easier to decide your budget depending on how much money you can comfortably put down.
Accessibility
Downtown Houston and Inner Loop are located within 30-minute drive from most Atascocita neighborhoods. This makes Atascocita a popular choice for job seekers as well as entrepreneurs. The suburb is located in Harris County. The county's other popular destinations including Humble and Kingwood are in close proximity.
Popular Atascocita neighborhoods
If you are looking for homes listed for sale in Atascocita, you will probably want to know all about the suburb's best neighborhoods to live in. Here are some of the most popular neighborhoods in Atascocita
Eagle Springs
This beautiful wooded neighborhood provides an abundant retreat with its abundant amenities and magnificent views. Residents of all ages can easily enjoy staycation-style outdoor activities from swimming and water sports to trail hiking, tennis, and picnics.
Walden on Lake Houston
Walden on Lake Houston combines the peace and quiet of the suburbs with the relaxing vibe of the lakeside and the comforts of a country club. Home designs provide a variety of options for every homebuyer from luxurious manors to cozy conventional family homes.
Balmoral
A peaceful urban oasis that features cozy Texas-style homes complemented by sprawling greens, lakeside views, and picturesque woodlands with a crystal lagoon as its centerpiece. This prime location offers easy routes to Houston's finest commercial hubs including downtown and the Medical Center.
Other Areas to Buy Owner-Financed Homes in Atascocita
The Oaks of Atascocita,

Kings Lake Estates

Kingwood Glen Village

Belleau Woods

Atascocita North

Atascocita Forest

Timberhills

Estates of Tour 18

Atascocita South

Lakewood Pines Estates

Atasca Oaks Estates

Laurel Place

Atascocita West

Summer Lake Ranch

Timber Forest

Atascocita Acres

Atascocita Trails

Atascocita Trace

Kings River

Kings River Villas

Atascocita Shores

Claytons Park

Classic Pines Estates

Atascocita Park

Timber Forest

Sunset Ridge

Waterhaven

Claytons Park East

Summerwood

Blackstone Creek

Belleau Wood East

Atascocita West

Pinehurst Of Atascocita

Sir Dain Place

Atascocita Timbers

Atascocita Meadows

Lakeshore

The Park

Rivergrove

Claytons Corner

The Groves

Pines Of Atascocita

Kingwood Glen

Sunset Ridge West

Bridges On Lake Houston

Waters Edge On Lake Houston

Stillwater On Lake Houston

Island Greens

Golf Villas of Atascocita

Atasca Woods
How to buy a rent-to-own or owner financed home in Atascocita with bad credit
Poor or non-existent credit can be a big challenge if you are planning to buy a home in Atascocita or anywhere else for that matter. It has a very negative impact on your credit worthiness causing lenders to turn down your mortgage application. We can help you learn how you can buy any Atascocita home with bad credit. No credit check required.
Interested in learning more? Get in touch with us today.