Are No-Doc Home Loans Still Available in Houston?
Posted by Maxi Calibo on Friday, October 22, 2021 at 11:07 AM
By Maxi Calibo / October 22, 2021
Comment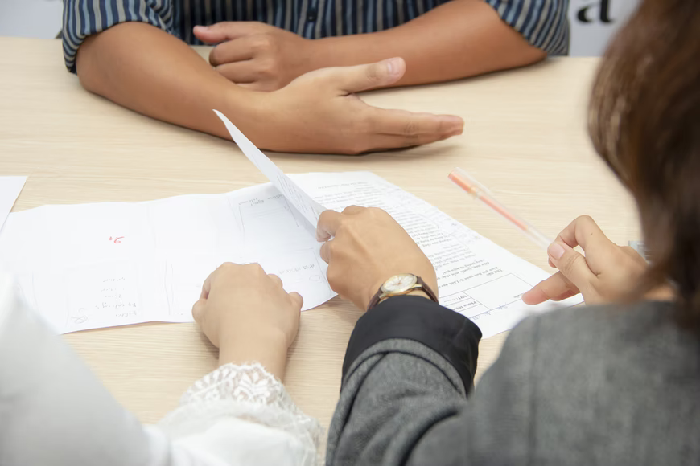 Houston, being one of the most popular and affordable housing markets in the country, offers financing alternatives for credit-challenged homebuyers who usually get denied a mortgage. There are FHA Loans and Income Statement Loans but since more and more homebuyers with no regular income statements are exploring alternative financing options, the question in people's minds is: Are No-Doc Home Loans Still Available in Houston? The simple answer is yes, but not the way you'll expect them to be.
In fact, as a real estate training agency, we help buyers struggling with credit to learn about a unique no-doc loan program. It's called third-party owner financing. In this type of financing, you don't need any income verification or credit check – the two obligations which require most of the paperwork when you apply for a conventional loan. The best part is you pay fixed monthly payments over 30 years without worrying about balloon payments and pre-payment penalties. It also enables you to buy any single-family home of your choice listed on the market for sale in Houston or anywhere in Texas. If you are looking for a no-doc loan, use the MLS form below to search for a home in your budget and desired location and get in touch with us to learn how to buy it with no credit check.
What are No-Doc Home Loans?
Investopedia, with its fact-checked sources, explains no-doc loans in full detail. The gist of it is that No-Document Home Loans are mortgages that require no documented verification like W-2 Tax Returns or Pay Stubs. It's not really no-documentation per se, loan applicants instead, provide lenders with a document declaring that they are capable of paying for their mortgage. Standard regulations do not apply in these types of arrangements but loans are largely based on the secure property's potential and the agreed-upon payment structure.
No-document home loans help aspiring homeowners borrow the money needed to purchase a real estate property. Since borrowers are considered to yield a high risk for default than W-2 employee applications, the terms and conditions opting for this arrangement require either healthy credit scores, larger down payments (say a minimum of 30%), and higher interest rates. If you'd look at the table below, you'll get a quick overview of how these types of mortgages fair with conventional loans as well as with a government-backed financing alternative FHA Loans:
No-Doc Loans vs. Regular Bank Mortgage
| | | |
| --- | --- | --- |
| Criteria | No-Doc Home Loan | Bank-Approved Mortgage |
| Down Payment | 20-30% more (Average in Houston) | 3% (Texas State Standards) |
| Credit Score | At Least 700 | At least 620 |
| Interest Rates | Variable – But it's to be expected that it's a bit higher than conventional loans | 3.1% (Texas State Standard) |
The housing boom of the mid-2000s introduced high-risk, low-requirement mortgages that were termed no-doc (no income documentation required) and low-doc (statement income mortgages). Back then, banks lowered their underwriting requirements to what aspiring homebuyers' payment capabilities could prove in the form of pay stubs and tax returns. These lending institutions trusted borrowers with their future income predictions and approved loans based on borrower projections (using the property as collateral in case they're proved wrong).
These types of loans constituted at least 40% of newly-approved mortgages in the US for the years, 2006-2007 with most investors expressing confidence that homeowners can refinance and that property values would appreciate. With almost 20% of the borrowers overstating their incomes, the delinquency rates for these types of loans reached nearly 40% a couple of years later.
Who Needs One?
Self-employed individuals such as small business owners, licensed professionals, and contractors have no easy way of verifying their regular revenue streams. That's why banks evaluate their income differently from hourly wage earners. In such cases, borrowers are gauged based on their:
Income History
The consistency of their earnings
Business stability
The type of service they offer
Those who may need to opt for a no-doc home loan are:
People with Inconsistent Income
Generally, these are freelancers and service contractors that receive lump sums of money which traditional lenders might consider high-risk.
Small Business Owners
Putting your eggs in more than one basket is a no-brainer for entrepreneurs and even high-stakes investors. Having multiple revenue streams complicate tax returns, making it hard for banks to put a finger on your income stability.
Real Estate Investors
Why would they need one? Mortgage payment rules only apply to declared primary and secondary homes. Projecting rent for a property you're about to purchase may land you a no-doc loan approval without income documents or asset declarations
Qualifying for No-Doc Home Loans Today
Technically, this type of financing arrangement is extinct as far back as 2009 because of the economic backlash caused by the original terms and conditions the loan was named after. Established lenders will not just take your word for it that you're capable of paying for a major investment such as a real estate property. In lieu of regular paychecks, lenders rely on third-party documentation to confirm your ability to pay. These may come in the form of:
Revenue Statements (Usually Tax Returns)
Brokerage Statements
Bank Statements
Credit situations can be a hurdle if you're on the market for a home in Houston or anywhere in Texas. While no-doc loans have changed over the years, there are avenues that you can consider such as third-party owner financing. It's common for homebuyers with credit issues to frequently look into rent-to-own, owner-to-owner, and other types of No-Doc Mortgages. Our owner financing program, in particular, can help you learn how to get the home of your choice having any credit requirements, and you'll be able to pick from a wider inventory without worrying about balloon payments or the pressure of paying early.
Disclaimer: Shop Owner Finance/ TL Global is not a lender. We are a real estate training agency. The Content is for informational purposes only, you should not construe any such information or other material as legal, tax, investment, financial, or other advice.