Applying for an FHA Loan in Houston? – Here's What You Need to Know
Posted by Christelle Anne Boquiron on Tuesday, November 16, 2021 at 11:56 AM
By Christelle Anne Boquiron / November 16, 2021
Comment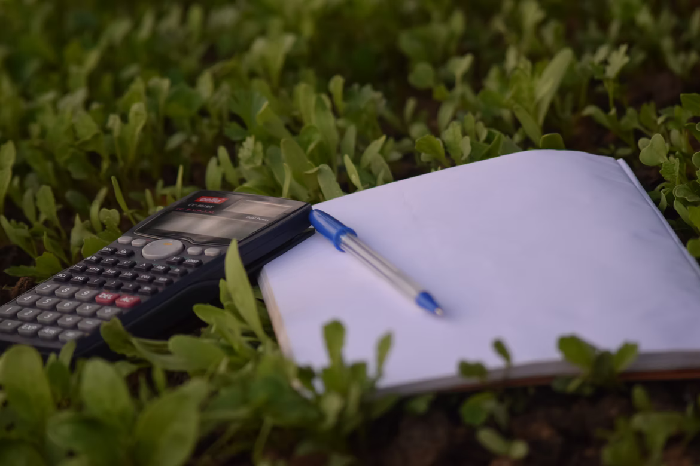 Credit challenges, self-employment, lack of ample funds for a down payment, and a general lack of experience with mortgages are common problems for prospective buyers. For those unable to apply or qualify for a conventional housing loan, The Federal Housing Administration provides an alternative for borrowers who are challenged by conventional home financing standards. With several changes in policies as well as in its terms and conditions, this guide will clarify any misconceptions you may have by giving a clear picture of what FHA Loans are, how they work, and what types are available to you.
FHA loans are one of the more popular go-to mortgages for borrowers with financial challenges, but for those who wish to explore other options, our real estate training program helps aspiring homebuyers learn how to leverage owner financing as an alternative to get the home of their choice anywhere in Houston. The program offers a 30-year amortization period with fixed monthly payments and reasonable interests. Qualifying for one is less challenging as borrowers are not required to submit credit reports or income statements. Explore the Houston housing market by filling out the MLS form below and let us know if you find a home in your budget and desired location. We will get you on your home buying journey in no time.
FHA Loan Refresher
The Federal Housing Authority (FHA), under the US Department of Housing and Urban Development (HUD), insures mortgages for low-to-moderate-income borrowers. Created by congress at the height of the great depression back in 1934, FHA loans are designed to make it easier for borrowers to qualify for home loans while minimizing risks for lenders. This type of loan has a lower minimum down payment and credit score requirement than conventional loans.
While it has it carries the agency's name, the FHA serves only as a loan guarantor. Borrowers apply, get processed, and qualify for financial assistance through an approved lender and not directly from the FHA. Down payments can also come from different sources including personal savings, financial gifts from family members, or down payment assistance.
FHA Loans require borrowers to pay for mortgage insurance premiums (MIPs) and these come in two forms:
Upfront MIP
Annual MIP (paid on a monthly basis)
For this year, the upfront MIP is valued at 1.75% of the overall loan amount and can be settled at the time of closing or included in the loan. So, this means a borrower will have to pay an additional $6,125 for a $350,000 (1.75% x $350,000) mortgage. The US Treasury sets up an escrow account where borrowers can deposit these payments. These funds will automatically go to mortgage payments if borrowers start falling behind on their loans. MIPs are made for at least 11 years, depending on the mortgage terms of course.
How do They work?
FHA Loans today allow borrowers to obtain a loan of more than 96% of a home's value with a down payment of just 3.5%. Eligibility for these payment terms requires borrowers to have:
A credit score of 580 or higher
At least two years after your last bankruptcy declaration
A minimum removal period of 3 years from any mortgage foreclosure
No delinquencies on student loans or income taxes
You can still qualify with a credit score of 500 but the minimum down payment amount is increased to 10%.
Types of FHA Loan Programs
Beyond conventional mortgage, other FHA-backed loan programs include:
FHA 203(k) Improvement Loan
The FHA insures loans for home purchases as well as improvements and repairs which can come in handy after doling out cash for a down payment.
FHA Energy Efficient Mortgage
A program that's similar to the 203(k) in concept, but the funds are intended to cover energy-efficient modifications that could potentially lower your monthly utility bills. The premise behind this mortgage is to lower a home's operating expenses and redirect income to mortgage payments.
Home Equity Conversion Mortgage (HECM)
Designed to help senior citizens aged 62 and above, this reverse mortgage program converts home equities into cash while allowing homeowners to retain the titles. Funds can be withdrawn as a line of credit, a fixed monthly amount, or a bit of both.
Section 245(a) Loan
This Graduated Payment Mortgage has a lower initial monthly payment that increases over time and a Growing-Equity Mortgage wherein scheduled upturns in principal payments lead to shorter payment terms. It's intended for borrowers expecting an increase in income but ideal for homebuyers who want a more economic long-term payment structure.
If you're planning to buy a home and exploring other financing options beyond FHA loans, you can get the home of your choice without credit checks or income verifications through owner financing. In the meantime, you can narrow down your search for the perfect home with these available properties.
Disclaimer: Shop Owner Finance/ TL Global is not a lender. We are a real estate training agency. The Content is for informational purposes only, you should not construe any such information or other material as legal, tax, investment, financial, or other advice.