Angleton, TX Rent-to-Own & Owner-Financed Homes (No Credit)
Posted by Alexander Burlat on Thursday, June 24, 2021 at 2:34 PM
By Alexander Burlat / June 24, 2021
Comment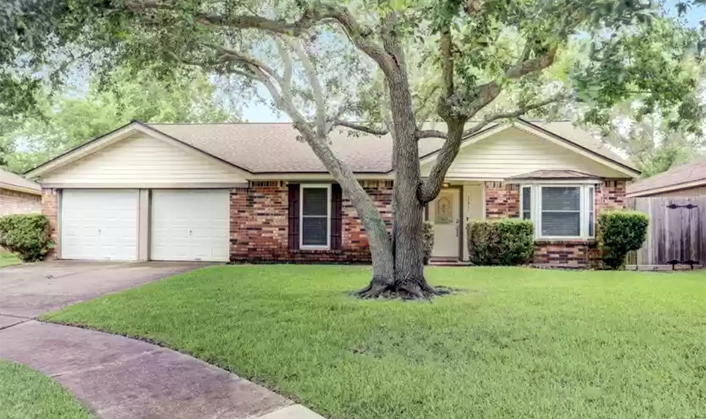 Located near Lake Jackson and Clute, you will find the wonderful community of Angleton. This city strives to maintain its small-town charm and holds an all-around community program to prevent littering, promote excellent education, and make an effort to keep the neighborhoods beautiful. While it's a little over 40 miles away from downtown, Angleton is just a short drive away from one of Texas' most popular bird nesting places, the country's largest scuba diving lake, and one of Houston's most popular karting facilities. The city has a variety of inexpensive housing options, including three-bedroom properties.
There is a wide selection of homes in Angleton but most of them are only offered to bank-approved buyers, and if you have issues with credit that stop you from purchasing the home you want then settling for rent-to-own houses will not help your situation as it limits your inventory just the same—but with home-owner financing, you can shop the entire market in Angleton like a bank-approved buyer without going through a credit check and income verification. Even if you're a foreign national or self-employed, you will still be qualified for this arrangement and have a warranty deed in your name.
In this guide, you will have free access to all the homes listed for sale in Angleton. You will also learn how you can buy any of these homes with owner financing.
Why Buy an Owner-Financed Home in Angleton, TX?
The following Angleton real estate market overview will help you decide if the city is the right home buying destination for you and your family:
The median listing price hovers around $240K with prices ranging from $150K to $10M.
There are 200-300 homes available for sale and they usually sell after an average of 900 days on the market.
One of the city's attractions is the Brazoria County Historical Museum where you can learn about, preserve, and share the history of Brazoria County. The museum, which is housed in Brazoria County's historic 1897 courthouse, gathers, preserves, and shows objects that connect to the county's history and represent its cultural and demographic variety.
Angleton's Crocodile Encounter allows visitors to see crocodiles and alligators up close. You will get the opportunity to see and learn about six different species of crocodilians while they eat and bask in the sun at the isolated facility, which is located on a rural farm-to-market route about 10 minutes north of town. Turtles, tortoises, lizards, snakes, and a few mammals will also be seen.
The education is extremely excellent in Angleton. Angleton students do highly on college preparation tests, with a nearly 97 percent high school graduation rate. The students outperformed their statewide peers in 2018, according to TexasTribune.org.
Angleton's population of about 20,000 people gives it a small-town vibe. Angleton has lower crime rates than the national average, and locals claim that crime is not a problem in the community. Residents created a neighborhood crime watch with the assistance of the Angleton Police Department, which aids in crime prevention and adds to the community's sense of security and support.
Best Places to Buy a Home Near Angleton
How to buy no credit home in Angleton with owner financing
Third-party seller financing provides Angleton house purchasers a number of advantages, including no balloon payments or prepayment penalties, a 30-year amortization term, the flexibility to buy any home you choose, the chance to establish credit, and no credit or income verification requirements.