Anahuac, TX owner-financed & rent-to-own homes (no credit)
Posted by Alexander Burlat on Tuesday, July 6, 2021 at 3:55 AM
By Alexander Burlat / July 6, 2021
Comment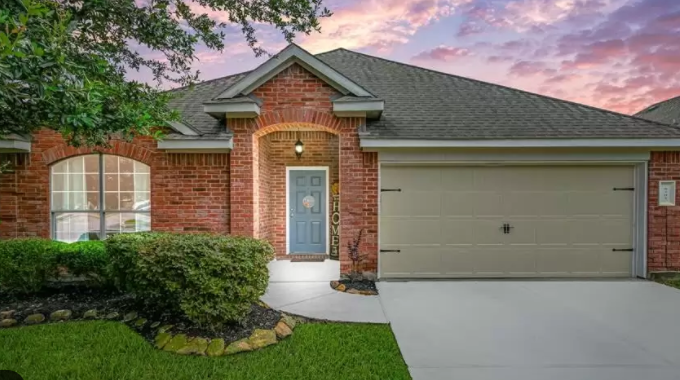 Known as the "Alligator Capital of Texas", Anahuac is a city located in Galveston Bay and is a few minutes away from Wallisville, Winnie, and Stowell. If you're a nature enthusiast or someone who enjoys being close to nature, this city has a major connection to it—from a famous wildlife refuge to an annual gator festival, there are so many things to do and see in Anahuac. The local parks and nature reserves are absolutely lovely, and there are lots of animals to view. The schools are highly rated and the community is safe; yet, it continues to charm residents and visitors alike with its small-town feel. Anahuac residents typically perceive the city's west side to be the safest from crime.
With third-party owner financing in Anahuac, you are able to buy a home of your choice regardless of your credit situation or employment history. Some home buyers are denied a conventional mortgage alternative financing alternatives such as rent-to-own in Anahuac. Rent-to-own may give you the freedom to buy a no-credit check home, but it doesn't guarantee ownership at the end of the option period and you don't have the freedom to choose the home of your choice.
You will get free access to homes listed for sale in Anahuac in our guide. You will also learn how to obtain owner financing on any of these homes.
Why Buy an Owner-Financed Home in Anahuac, TX?
The following Anahuac real estate market overview will help you decide if the city is the right home buying destination for you and your family:
There are around 80-90 homes available for sale in Anahuac most days and the average price of these homes is about $160K.
The American Alligator is celebrated during Texas Gatorfest, an annual celebration held in Anahuac. Thousands of people visit Fort Anahuac Park every year for a weekend of family-friendly fun and entertainment. The festival's gorgeous location is historic Fort Anahuac Park, which is located on the Trinity River's mouth in lovely Chambers County. This one-of-a-kind celebration mixes alligators and family fun.
Anahuac National Wildlife Refuge's flowing bayous cut across historic flood plains, forming large swaths of coastal marsh and prairie around Galveston Bay in southeast Texas. From migrating birds to alligators to bobcats, the marshes and grasslands are home to diverse species.
From water activities to wildlife photography, this is a nature lover's ideal location. Chambers Wild is home to miles of gorgeous coastline, fresh and saltwater, coastal marsh, old wetlands, mature forests, bayous and channels, and a boatload of small-town friendliness.
A boat ramp, a wooden fishing pier, and a children's playground are all available in Fort Anahuac Park. Anahuac has undergone preliminary archeological digs, and plans for a full-scale excavation and the development of an interpretative museum are in the works for the future of this important site.
Anahuac Harbor, near the mouth of the Trinity River, where the river joins the bay, is the homeport of the Waterborne Education Center. It offers chances for hands-on learning in science, ecology, and other subjects. Two refurbished Coast Guard buoy tenders are used for field labs. Underneath the decks of the ships is a classroom where microscopes and viewing monitors may be set up to facilitate instruction.
Most Popular Anahuac Neighborhoods for Owner-Financed Homes
Wilcox
This small town on the coast of Southeast Texas offers the calm and serene atmosphere of the suburb with the cool breeze of Lake Anahuac. It's one of the more affordable housing markets, this side of H-Town that offers diverse home designs with a majestic view of the water.
Penick
This quiet neighborhood offers the rural country vibe that Anahuac is famous for. It's close to some of the city's most prominent attractions but Penick's location in the southern part of Anahuac makes it a perfect spot for travelers because of its proximity to the Chambers County Airport.
Sunnyside
The rich suburban feel of Sunnyside's streets combined with the cozy countryside feel of the homes offers staycation-style living for its residents. Its proximity to Fort Anahuac Park, Trinity River, and the outlying Galveston Bay forms a unique surf and turf combination residents love to enjoy.
Other Areas to Buy Owner-Financed Homes in Anahuac
South Shore

Henry Burt

Chambliss

Bayside

Oetken West
Best Places to Buy a Home Near Anahuac
How to buy no credit home in Anahuac with owner financing
You may shop like a bank-approved buyer with the help of a licensed Realtor when you choose third-party owner financing. While a credit check is not required for rent-to-own, it does restrict your house options in Anahuac. You may pick any house on the market with third-party seller financing without having to worry about income verification.