Amarillo, TX Owner-Financed & Rent-to-Own Homes (No Credit)
Posted by Jhon Ford Cordova on Wednesday, May 11, 2022 at 2:41 PM
By Jhon Ford Cordova / May 11, 2022
Comment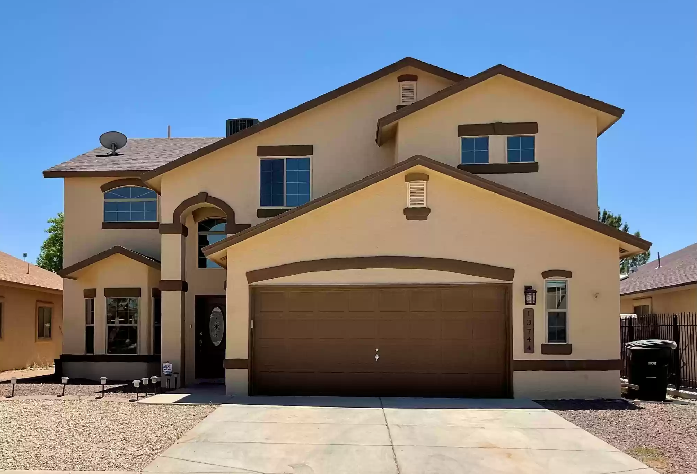 A bit further up north sits the beautiful town of Amarillo. Recognized as the largest city in the Texas Panhandle (a region of the 26 northern-most counties in the state), Amarillo offers metropolitan conveniences set in a small-town vibe. While Texas staples Austin, Dallas-Fort Worth, and Houston remain popular because of their distinctive attributes, Amarillo's unique blend of cowboy living and cosmopolitan sophistication topped with a slow pace of life provide a unique quality of life unseen anywhere else. Families love it here for the lower housing costs and kid-friendly activities while retirees and empty-nesters are drawn to the climate and outstanding healthcare facilities.
For a vibrant metropolis that boasts its own unique bustle, Amarillo homes are typically valued at $220,000. The competitive market however leaves credit-challenged homebuyers struggling against their bank-approved counterparts. If you're in a familiar scenario, owner-financing in Amarillo or anywhere around the popular 78411, 78414, and 78413 zip code areas can help buyers get the home of their choice. This arrangement also offers a 30- year amortization period and immediate homeownership without requiring credit checks or income verifications.
This guide will help you learn how to leverage owner-financing to buy the home of your choice in Amarillo regardless of your credit situation.
Why Buy an Owner-financed Home in Amarillo, TX?
Here are a few reasons why should consider buying a home in Amarillo:
For bustling metropolis with a continuously thriving commercial presence, Amarillo is considered an affordable housing market with homes typically valued at $220,000.
Amarillo is one of the most welcoming cities in West Texas with plenty of things to do.
The downtown district of Amarillo is one of the most iconic ones in the American south with plenty of choices for dining, shopping, and entertainment, including the ones in the historic Route 66.
Amarillo is home to several local restaurants - historic The Big Texan Steak Ranch (and it's 72 oz. steak challenge) and Coyote Bluff Café just to name a few.
Palo Duro Canyon, considered the second largest canyon in the country offers a magnificent view while giving everyone a quiet moment to enjoy nature without any disruptions.
If you're looking for a unique outdoor activity beyond the usual things to do at the park, Starlight Ranch offers 18 holes of world-class golf, a challenging maze, and live music from some of Amarillo's top local talent.
Amarillo has quite a number of specialty shops, museums and galleries that both share and showcase the city's rich cowboy culture.
Amarillo Students are served by several award-winning schools including Arden Road Elementary, Travis 6th Grade Campus, and Vista Academy of Amarillo.
How to Buy an Owner-financed Home in Amarillo, TX
Owner-financing gives buyers the flexibility to choose any of the houses listed on the Amarillo housing market. If you're struggling to secure a mortgage approval from conventional lenders, this arrangement also offers fixed monthly rates even if you're struggling with credit. Unlike other no-credit-check arrangements such as rent-to-own, owner-financing not only provides a 30-year amortization period but also helps you improve your credit score as your monthly payments are reported to major credit bureaus so you can rebuild your credit and refinance through a conventional lender without pre-payment penalties.
Interested in learning more? Set an appointment with us today!