Aliana TX rent-to-own & owner-financed homes with no credit check
Posted by Alexander Burlat on Monday, February 17, 2020 at 5:59 PM
By Alexander Burlat / February 17, 2020
Comment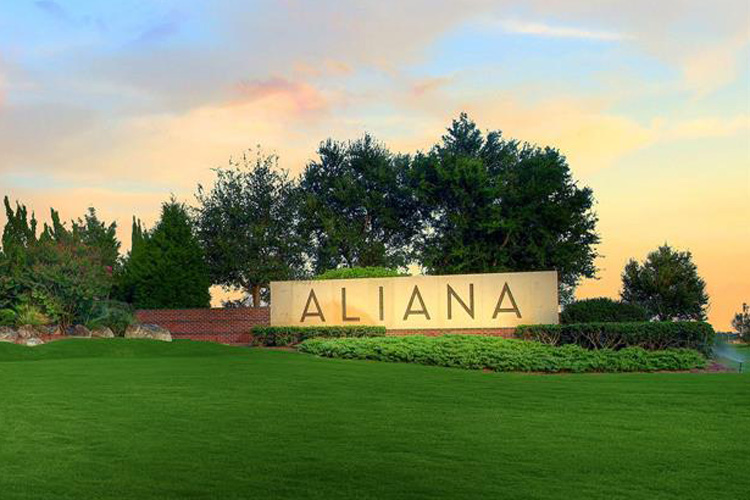 Rated as one of the best master-planned communities in the United States, Aliana is definitely a great option if you are looking to buy an owner-financed and rent-to-own home. Most residential properties are single-family homes with excellent amenities such as sports and entertainment centers. Though Aliana is located almost 30 minutes from downtown Houston, easy accessibility to Interstate – 69 makes the commute hassle-free.
If you are looking to buy a rent-to-own or owner-financed home in Aliana located in Richmond, you've come to the right place. We – here at Shop Owner Finance – can help you learn how to buy any Aliana home you want regardless of your credit situation. If you are financially disciplined and arrange for a reasonably large down payment, you can buy a home in Aliana with alternative financing options. Browse all the Aliana home listings below and get in touch with us by filling out the form on the property listing page. We will get you on your home buying journey in no time:
Why to buy a rent-to-own or owner-financed home in Aliana TX
Here are a few reasons why you should consider buying a home in this master-planned community of Richmond:
Aliana features many blue-ribbon schools with a GreatSchools rating of 9 or more. Some of the notable ones are Madden Elementary, Garcia Middle School, and Travis High School. This makes Aliana a very desirable location for families raising kids.
Aliana features excellent amenities including clubs, sports centers and shopping malls, parks, walking trails, and lakes. Some notable places include The Club at Aliana & Swim Center and The Westmoor Club. Aliana is close to the regional airport of Sugar Land area. Though Aliana doesn't have a golf course, it enjoys close proximity with Black Hawk County Club and Shadow Halk Country club. The Aliana Shopping Center is a popular destination for shoppers in Sugar Land.
Regardless of your ethnic, racial or religious background, you will feel part of the community as soon as you move to the area. Asians make up almost 35% of the population followed by Black (24%), Hispanic (22%) and Whites (14%). Many people who are foreign-born call Aliana their home. If you are a foreign national struggling to qualify for a mortgage, we can help you learn how to get owner financing on any home you want.
Aliana is a great Houston neighborhood for families. As already mentioned, owner financing enables to buy any home you want in Aliana, or anywhere else in Houston for that matter. Get in touch with us today to learn more!