Aldine TX rent-to-own and owner financed homes with no credit check
Posted by Alexander Burlat on Thursday, July 25, 2019 at 9:38 AM
By Alexander Burlat / July 25, 2019
Comment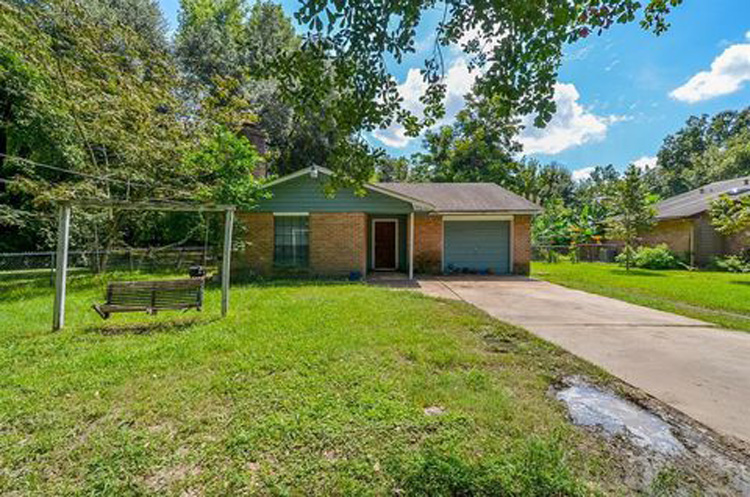 If you are looking to live in a diverse community, you can consider buying a home in Aldine TX. This Harris County city features established neighborhoods with most homes built in late 90s. The majority of residents report their ancestry to be Mexican and the household language is Spanish. Affordability is another big reason credit challenged buyers may like to purchase an Aldine TX home. The median home price is $120,000. If you work in Aldine and want to live in some place nearby, Spring and Champion are a good option.
If you are planning to buy a no-credit-check home with rent-to-own or owner financing arrangement in Aldine, get in touch with us today. We will help you learn how you can buy any Aldine home with owner financing. Explore some of the Aldine home listings below or get in touch with us to find your dream in Aldine.
Aldine real estate market trends
Aldine's housing market is extremely competitive with most homes receiving multiple offers on their homes. The fact that the homes are affordable with good prospects of appreciation in the future makes this city near Houston a lucrative housing market for not only regular buyers but investors also.
So if you are planning to buy an Aldine home with no or bad credit, it's important to be financially prepared. You should arrange for a large down payment. You can explore alternative financing options such as owner financing.
Schools in Aldine
Aldine is home to over 75 public and private elementary, middle and high schools. Here are some of the most popular schools in this Harris County city:
Elementary Schools
Anderson Academy
Odom Elementary School
Raymond Academy
Thompson Elementary School
Johnson Elementary School
Middle Schools
Hambrick Middle School
Grantham Academy
Aldine Middle School
Stovall Middle School
Shotwell Middle School
High Schools
Victory Early College High School
Carver High School For Applied Tech/Engine
Macarthur Ninth Grade School
Aldine High School
Aldine Ninth Grade School
Most Popular Aldine Neighborhoods for Owner-Financed Homes
Aldine Gardens
If you're looking to start fresh in an established neighborhood with friendly neighbors, Aldine Gardens may be the perfect spot for you. At a glance, it looks and feels like the usual American suburb but you'll soon love living here because of the warm, friendly atmosphere and easy accessibility to major commercial spots
Traweek Gardens
High living standards and top-notch education are some of the few things that draw families to this quiet Aldine neighborhood. There are also plenty of things to do out here thanks to the growing number of dining options, shopping destinations, and entertainment venues around the area.
Northfield Place
Sharing the same homey, suburban vibe as the rest of its Aldine neighbors, Northfield Place offers mid-sized properties that fit about any budget. The abundance of restaurants around the area means it offers no shortage of food options to satisfy your every craving.
Other Areas to Buy Owner-Financed Homes in Aldine
| | | |
| --- | --- | --- |
| Lou Bee | Excelsior Gardens | Trails End |
| Oak Glen Place | Eversdale | Helmis Homesite |
| Airline Terrace | Colonial Hills | Cornett Business Park |
How to buy a rent-to-own or owner finance home in Aldine TX with bad credit
Bad or non-existent credit can be a big hurdle if you are planning to buy a home in Aldine or anywhere else for that matter. Lenders won't approve your mortgage application. Even if they do, they most likely won't offer the best mortgage terms.
If you have saved enough for a down payment, you can consider getting owner financing on your dream home in Aldine. Owner financing makes it possible to buy without credit checks or income verifications. It doesn't mean that you won't have to demonstrate your ability to repay the loan. However, if you qualify for owner financing, you don't have to worry about bad credit.
Get in touch with us today to know if you want to learn how to qualify for owner financing and how you can buy any home you want.