Acres Homes, Houston TX rent-to-own & owner-financed homes
Posted by Alexander Burlat on Tuesday, December 1, 2020 at 11:54 AM
By Alexander Burlat / December 1, 2020
Comment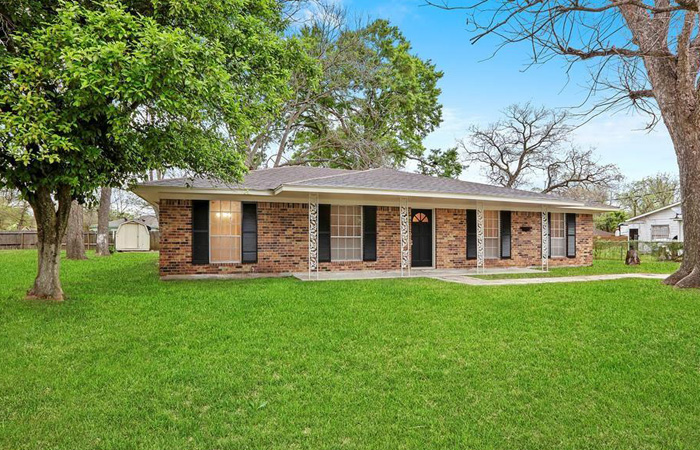 A strong community feel with suburban surroundings, low crime rate, family-friendly amenities, and an affordable housing market are some of the features that make Acres Home a desirable destination for families and investors alike. Home to about 30,000 residents, Acres Home offers a wide range of options to home buyers. You will find over 300 homes listed for sale here most weeks. Acres Home is located in close proximity to Houston's most desirable housing markets such as Greater Heights.
Buying a home in Acres Homes can be challenging if you are not able to qualify for a conventional mortgage. As a real estate training agency, we can help you learn how you can overcome credit challenges and buy any home of your choice in Acres Home with owner financing. As long as you have saved enough (a minimum of 15%-20%) for down payment, you can realize your dream of owning a home in this beautiful community.
In this guide, you will get access to all the homes listed for sale in Acres Home. You can buy any home of these homes with owner financing. We will also discuss some features that make Acres Homes a great choice if you are in the market looking to buy a home.
No Matching Listings
Try a new search, or click below to get notified when matching listings become available.
Why to buy an owner financed home in Acres Home (77018, 77088, 77091)
Here are a few reasons why you should consider buying a home in Acres Home:
Affordability
The median listing price is $175,000. You can buy a 3-bedroom single family home sitting on a large lot for $200,000 or less.
Family-friendly amenities
A suburban feel, a high rate of home ownership, lots of playgrounds, parks and pools, shopping areas and restaurants are some of the features that Acres Home a desirable destination for families. There are 25 public schools – most of them ranked above average. Here are some of the most popular schools in the area:
Elementary schools
Oak Forest Elementary School
Nitsch Elementary School
Harris Academy
Smith Elementary School
Wesley Elementary School
Highland Hts Elementary School
Anderson Academy
Osborne Elementary School
Middle schools
Black Middle School
Houston Academy
Klein Intermediate School
Hoffman Middle School
Drew Academy
Williams Middle School
Hill Intermediate School
Caraway Intermediate School
High schools
Carver High School For Applied Tech/Engine
Eisenhower High School
Waltrip High School
Scarborough High School
Washington B T High School
Eisenhower Ninth Grade School
Community feel
Most residents feel that Acres Home is not just a community, but a big family. Many community-based are events are organized throughout the years. There are many local baseball and footballs teams. Local trail ride clubs are very active.
How to buy an owner financed homes in Acres Home
As mentioned above, you can buy any home in this community or anywhere else in Houston with owner financing. You can pay off the loan in 30 years, or refinance with a conventional lender any time you want. There are no pre-payment penalties or balloon payments. No credit check or income verification is required. All you need is a commitment to buying a home in Acres Home and a minimum of 15%-20% down payment.
Are you looking to buy an owner financed home in 77018, 77088, 77091?
Get in touch with us today to learn more about our training program.