A Community Waiting for You: Explore the Best Neighborhoods in Texas for Your New Home
Posted by Maxi Calibo on Wednesday, October 25, 2023 at 3:00 PM
By Maxi Calibo / October 25, 2023
Comment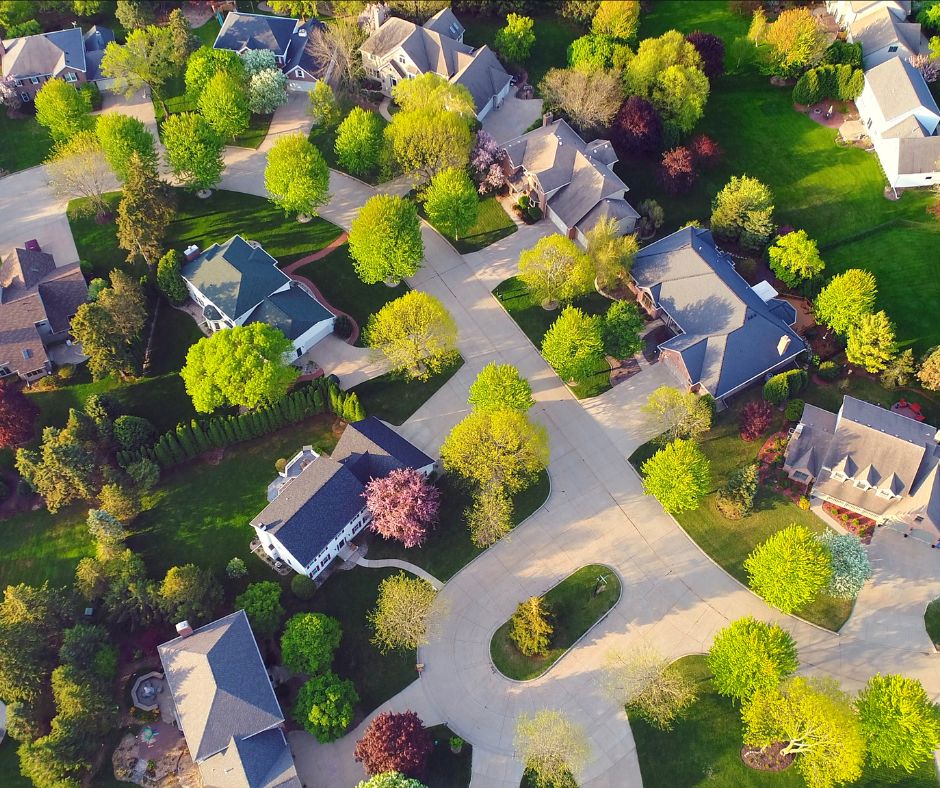 So you're thinking about moving to Texas, huh? Well, let me tell you, you're in for a treat. The Lone Star State isn't just about BBQ and rodeos; it's a land teeming with diverse communities, each offering its unique blend of culture, amenities, and good ol' Southern hospitality. Imagine finding a place that feels like slipping into your favorite pair of jeans—comfortable, familiar, just right. Ready to dig in?
Why Move to Texas?
Why would someone want to move to Texas?
The state offers more than just wide-open spaces and friendly faces. You've got booming economies in cities like Austin and Dallas, a melting pot of cultures in Houston, and an endless list of activities for both kids and adults alike. Think of Texas as your backyard barbecue—everyone's invited, and there's something for everyone!
Top Factors to Consider
When choosing a neighborhood, there are a couple of things you'll want to keep in mind, like your budget, proximity to work or school, and what kinds of amenities are nearby. It's like buying a car—you wouldn't pick one just because it's shiny, would you?
Austin: The City of Live Music
If you're a music lover, Austin might just strike the right chord for you. Known as the Live Music Capital of the World, this city is full of hip neighborhoods like South Congress and Hyde Park. Enjoy the eclectic mix of shops, cafes, and of course, music venues.
Dallas: A Metroplex of Opportunities
Dallas offers a perfect blend of modern city living and suburban comfort. Neighborhoods like Highland Park and University Park are family-friendly and offer top-notch public schools. On the other hand, areas like Deep Ellum provide a more artsy and vibrant lifestyle.
Houston: The Space City
Houston is as diverse as it is vast. You've got neighborhoods like The Heights, offering a charming mix of old and new. Or you could venture into the culturally rich Montrose. It's a city that has a space for everyone, literally and figuratively!
San Antonio: Remember the Alamo!
Steeped in history and tradition, San Antonio offers neighborhoods like Alamo Heights and Stone Oak. With a slower pace of life, it's a perfect city for those looking to escape the fast lane.
Fort Worth: Where the West Begins
Ever dream of being a cowboy or cowgirl? Well, Fort Worth is where the West begins. Neighborhoods like Sundance Square offer an urban experience while areas like the Stockyards give you a taste of the Western life.
Schools and Education
If you're moving with kids, school districts should be at the top of your list. Cities like Austin and Dallas offer some of the best public schools in the state.
Safety First
Safety should never be compromised. Neighborhoods in San Antonio and Fort Worth consistently rank as some of the safest in the state.
Amenities and Lifestyle
From parks and trails in Austin to museums in Houston, each city offers a plethora of amenities to suit every lifestyle.
Cost of Living
Texas is generally affordable, but some areas, like certain parts of Dallas, can be pricier than others. It's essential to consider your budget when making your choice.
Hidden Gems
There are lesser-known but amazing areas like Bishop Arts District in Dallas or SoHo District in Houston that might just catch your eye.
How to Choose?
Take a trip down, spend some time in different neighborhoods, and talk to locals. It's like sampling a buffet—you won't know what you love until you try a little of everything.
Taking the Next Steps
Once you've narrowed down your choices, the next step is to look at homes and perhaps speak with a realtor. Your dream Texas home is just around the corner!
FAQs
1. Is Texas a good place to live?

Absolutely, Texas offers a mix of urban and rural lifestyles with a plethora of job opportunities.
2. What is the cost of living in Texas?

It varies by city but is generally considered affordable compared to other states.
3. Are there good schools in Texas?

Yes, Texas has several high-ranking school districts, particularly in Austin and Dallas.
4. How is the job market in Texas?

The job market is robust, especially in sectors like technology, healthcare, and education.
5. What are some hidden gems in Texas?

Areas like the Bishop Arts District in Dallas or the SoHo District in Houston offer unique and lesser-known lifestyle options.
So, are you ready to find your new home in Texas? Remember, it's not just about the house; it's about finding a community where you can truly belong. Welcome to your new Texas neighborhood—your community is waiting!
Open 12/10 2703 Raven Ridge Dr
Pearland, TX 77584