77520, TX Owner-Financed & Rent-to-Own Homes (No Credit)
Posted by Jhon Ford Cordova on Tuesday, August 24, 2021 at 4:06 PM
By Jhon Ford Cordova / August 24, 2021
Comment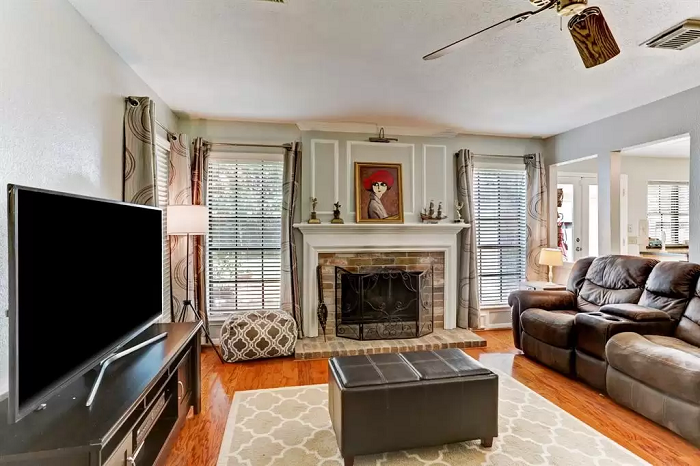 Families raising kids love the 77520-zip code area in Baytown mainly for three reasons: affordable housing, comparatively lower cost of living, and quality education. Several public schools here are rated 7/10 or higher. The area is located close to some of the most prominent commercial hubs such as downtown, the Museum District, and the Texas Medical Center. The median listing home price is close to $190,000 and it's easy to get a single-family home within this price range. There are nearly 200 homes available for sale here most weeks.
Buying a home in 77520 with a conventional mortgage requires stellar credit history. Rent-to-own homes are a popular alternative but they offer a limited inventory of homes. Owner financing, on the other hand, offers aspiring home buyers the freedom to buy any single-family home of their choice with no credit inquiries or income verification.
This guide will provide free access to all the single-family homes listings in 77520 and the necessary information on how to buy any of these homes with owner financing.
Why Buy Owner-Financed Homes in 77520?
Here are a few more reasons why you should consider buying a home in 77520:
Diverse and affordable housing options in the zip code area make it an attractive real estate market for married couples with growing families.
The median listing home price of $190,000 makes it easy for aspiring homebuyers living on a modest income to afford a home.
There are close to 200 homes listed on the market that stay available for at least 50-55 days.
This particular zip code area is located at the heart of Baytown and is known for its communities and subdivisions such as Goose Creek, Casey Cedar Bayou, Lacy Court Terrace, Bayou Acres, Danubina Courts, Lawndell, Pruett Estates, Central Heights, Britton Cravens, and Woodlawn.
The zip code area has several parks and recreational spaces such as Goose Creek Park, Bicentennial Park, Central Little League Park, Memorial Stadium, Carver Jones Park, Ward Road Fields, East Little League Park, and the famous Baytown Nature Center.
Art aficionados can enjoy cultural programs at Baytown Little Theater, Lee College Performing Arts Center, and the Baytown Public Art Program.
It's 30 minutes from downtown Houston, Museum District, and the Texas Medical Center.
Most of the schools serving the zip code area are high-ranking. These include San Jacinto Elementary School, Deer Park Elementary School, Deer Park Jr. High School, Cedar Bayou Jr. High School, Impact Early College High School, and Deer Park High School - North Campus.
Purchasing No-Credit-Check Homes in 77520
If you are not able to qualify for a home loan due to poor credit history, unstable monthly income, or foreign citizenship, we can help you learn how to leverage a unique third-party owner financing method to buy the home of your choice without credit inquiries or income verification. You can replay in up to 30 years with reasonable interest rates and it also allows you to refinance through a conventional lender without pre-payment penalties.
Set an appointment today to learn more.