77493, TX owner-financed & rent-to-own homes with no credit check
Posted by Alexander Burlat on Tuesday, March 30, 2021 at 2:54 PM
By Alexander Burlat / March 30, 2021
Comment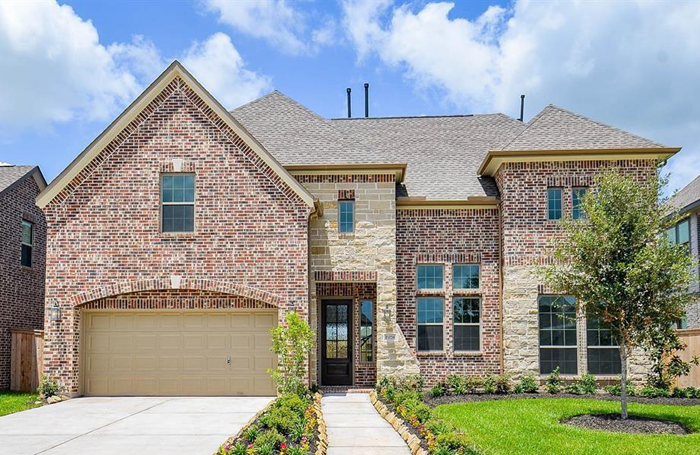 The 77493-zip code area is in Katy – one of the most sought-after housing markets in Texas. The zip code area is particularly popular among families because of the high ratio of owner-occupied properties. The majority of households in the area are occupied by couples raising children. You will find about 500-700 homes listed for sale here most weeks which means that you will plenty of choices when you are looking for a home to purchase in this zip code area. What makes this area even more appealing for families is the fact that homes are comparatively affordable. Though the median listing price ranges from $300,000- $400,000, you can easily find a beautiful single-family home for $250,000 or less.
Getting owner-financing on any home listed for sale in 77493 is the best option if you have not been able to secure conventional financing from a bank. We teach individuals and families in your situation to learn how this unique third-party owner financing program works.
In this guide, you will get access to all the homes listed for sale in 77493 and you will also learn how to buy any of these homes with no credit check or income verification:
Why buy an owner-financed home in 77493
Here are a few reasons why you should consider buying a home in 77493:
This postal code area is in Katy, a highly sought-after housing market. The family-friendly atmosphere is the best feature that couples raising kids love about this area.
The area features a young population, making it easier for first-time homebuyers and young professionals to meet like-minded people and develop social-ties.
The area is known for its diversity, low crime rate, and convenient access to amenities.
Homes are zoned to Katy Independent School District and Royal Independent School District. Some of the most notable schools in the area include Katy Elementary, Bryant Elementary, Aristoi Classical Academy, Katy J High, Stockdick J High, Aristoi Classical Upper, Paetow High, Katy High, and Aristoi Classical Upper.
The housing market is very competitive. Most homes stay 50 or fewer days on the market. It means you will likely build equity on your home faster here.
How to buy an owner-financed home with no credit check in 77493
Why should you consider buying a home with owner financing? Well, the only possible scenario is when you are not able to secure a conventional home loan. Your mortgage application can be turned down for a variety of reasons – poor credit score, foreign nationality, self-employment, and identity theft to name a few. Most homebuyers give up their homeownership when they fail to obtain a home loan.
If you are financially disciplined and can arrange for a reasonably large down payment, you can still buy any home listed for sale in this zip code area. A unique third-party owner financing program makes this possible.
If you are interested in learning more about this financing method, set an appointment with us today!