77450, TX Owner-Financed & Rent-to-Own Homes with No Credit Check
Posted by Patricio Ponton on Tuesday, August 24, 2021 at 2:55 PM
By Patricio Ponton / August 24, 2021
Comment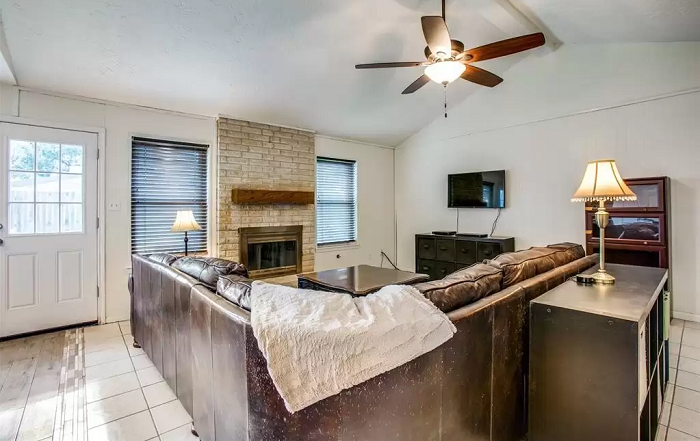 The 77450-zip code area features large houses sitting on spacious lots with a median listing price of $350,000. The residential properties have reported a sharp appreciation in values over the past few years. For this reason, buying a home here could turn out to be a good investment in the long run.
Owner financing helps aspiring homebuyers who have been turned down by banks buy any single-family home of their choice. This financing method is the most helpful for those who are unable to qualify for a mortgage due to unstable income, low credit scores, or foreign citizenship. It stands out from other alternatives such as rent-to-own in 77450 because it gives homebuyers the freedom to purchase the home of their choice without credit inquiries or income verification.
In this guide, you will have free access to all single-family home listings in 77450. You will also learn how to buy any of these homes with owner financing.
Why Buy Owner-Financed Homes in 77450?
Here are a few more details you should know before buying a home in 77450:
The zip code area features many upscale communities including Westgreen Park, Lakeforest of Kelliwood, Kelliwood Courts, Willow Fork, Cinco Ranch Northlake Village, Oak Park Trails, Silver Stones, and Memorial Parkway.
There are about 350 homes listed for sale here most weeks. These residential properties are sold within an average of 35-40 days on the market.
Though the median listing price is $350,000, there are more affordable options available to budget-conscious buyers.
The area features many recreational spots like The Golf Club at Cinco Ranch, Great Southwest Equestrian Center, Nottingham Country Greenbelt Park, and Fun Fair Positive Soccer (set within the massive George Bush Park/Elridge).
The school district serving the area offers quality education through Hazel S. Pattison Elementary School, Roosevelt Alexander Elementary School, Jeanette Hayes Elementary School, James E Williams Elementary School, Beckendorff Junior High School, Rodger & Ellen Beck Junior High School, Seven Lakes High School, and Cinco Ranch High School.
Purchasing No-Credit-Check Homes in 77450
Owner financing offers a simpler way of buying a home for those who have been denied a mortgage. It's most helpful for entrepreneurs, self-employed professionals, even foreign nationals because there are no credit inquiries or income verifications. We can help you learn about this program that offers a 30-year amortization period with reasonable interest rates and no balloon payments.
Set an appointment with us today.