77407, TX Owner-financed & Rent-to-Own Homes with No Credit Check
Posted by Alexander Burlat on Wednesday, June 30, 2021 at 8:55 PM
By Alexander Burlat / June 30, 2021
Comment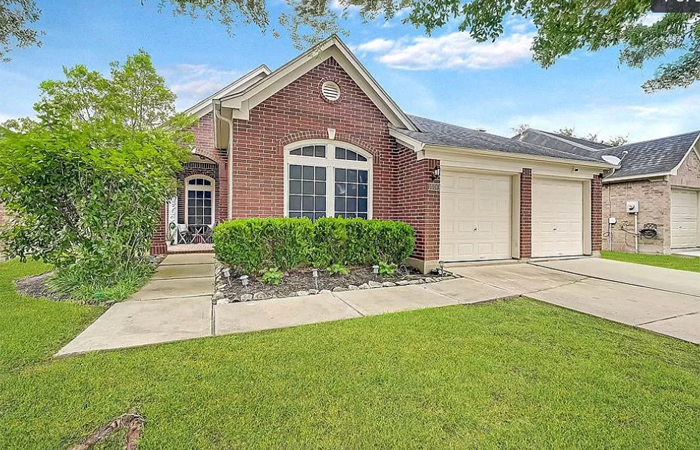 Living in the suburbs has its own sets of perks but being far away from the city's amenities may pose some challenges too. If you're looking to enjoy a bit of both, you should Texas' 77407 postal code district can offer you that sense of balance you're looking for. It's located in Richmond, TX; and this particular area is considered one of the most coveted housing markets in the state. Being 30-45 minutes away from downtown Houston, it boasts the quiet community living without being too far away from the city. Here, you'll find about 430 homes listed for sale and with well-planned communities, finding the perfect home for you will not be a problem. The median home price range of $334,000 may come off as a bit pricey, but you can easily get a 4-bed, 4-bath home that costs as little as $149,000.
If securing a mortgage, the conventional way would be a challenge, our unique third-party financing program may be able to help you. We help people whose citizenship, poor credit history, or self-employment are hindering them from getting a bank-approved loan to finance their home. The best part about this is that our program needs no credit checks or income verifications.
This guide will show you what you need to know to buy your dream home in 77407 while giving you an option on how to finance it without the usual requirements.
Why Buy Owner-Financed Homes in 77407?
Here are a few more reasons to help make you feel at home in 77407:
The people-friendly communities with easily walkable roads are one of the best things people love about this zip code area. It's also amenable if you go around town on a bike, even a scooter. Plus, it's less than an hour away from downtown Houston through major thoroughfares such as the US 59 South and the Westpark Tollway.
Properly planned communities make it conducive for people of all ages. With a myriad of outdoor spaces and historic spots such as the George Park, 77407 encourages healthy living, sustainability, and wellness. All of which are great for families raising kids or people caring for elder relatives.
Being under the famed Lamar and Fort Bend School Districts with a number of public schools and parochial schools along with a couple of institutions for higher learning such as Texas State Technical College and Wharton County Junior College, kids are sure to be up to a comprehensive learning experience in all levels.
The housing market, though more upscale than other neighboring zip code areas can be quite competitive. Most homes stay listed for sale for about 100 days or less which means a lot of people are wanting to have a piece of that quiet, healthy living.
Buying No-Credit-Check Homes in 77407
You read that right. It's possible to get owner-financed homes in 77407 without going through credit checks or income verifications. Instead of looking for rent-to-own homes or being frustrated with the usual mortgage applications, our program can help you finance your home loan with just a substantial down payment as a requirement.
Set an Appointment Today to Learn More.