77345, TX Owner-Financed & Rent-to-Own Homes (No Credit)
Posted by Maxi Calibo on Friday, August 13, 2021 at 10:43 AM
By Maxi Calibo / August 13, 2021
Comment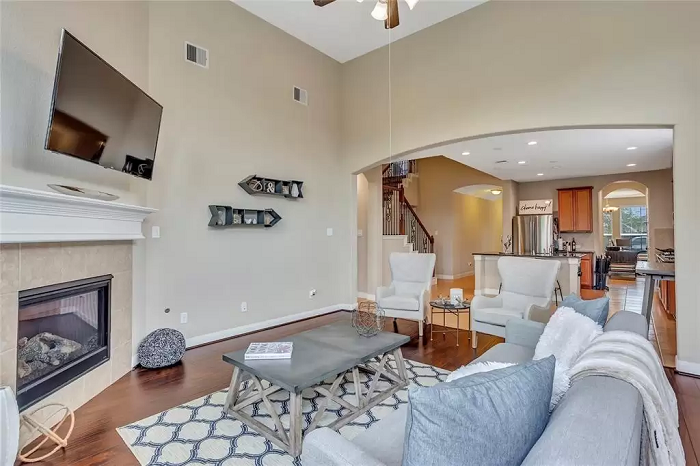 The 77345-zip code area is one of the most sought-after housing markets in Kingwood among families raising kids, and for good reasons. The area features parks and green spaces with hike and bicycle trails. It's zoned to top-ranked schools. The median listing price is $370,000. Homes sit on spacious lots with mature trees. You will find about 120-130 homes listed for sale here most weeks with the average DOM (days on market) being 40 days.
If your credit score is low or you have inconsistent monthly income, buying a home in 77345 can be difficult as you may not be able to qualify for a conventional mortgage. But before opting for popular no-credit-check options such as rent-to-own, you should consider exploring a third-party owner financing in 77345. It gives you the freedom to choose any single-family home of your choice as long as it's in a loanable condition.
This guide will provide free access to all single-family home listings in the 77345-zip code area and explain how you can buy any homes regardless of your credit situation.
Why Buy Owner-Financed Homes in 77345?
Here are a few more reasons why you should consider buying a home in 77345:
Large single-family home on a luscious green lot costs about $370,000.
There is an average of 125 residential properties available here most weeks giving aspiring homeowners diverse options when they are in the market looking for a home.
The zip code area is home to 200 HA of parks and nature preserves. Couples and families can also enjoy nature activities as a group in its 175-mile hike and bicycle trail.
There is also a skate park within the area for those who love adventurous sports and outdoor activities.
The local community sponsors a host of events throughout the year including a picnic in the park, Mardi Gras, 4th of July parades, and auto shows.
Children have access to quality education through high-ranking public schools like Willow Creek Elementary School, Shadow Forest Elementary School, Deerwood Elementary School, Riverwood Middle School, Creekwood Middle School, and Kingwood High School.
Purchasing No-Credit-Check Homes in 77345
Self-employed professionals with non-verifiable income, foreign nationals, and those with poor credit face difficulty in qualifying for a mortgage. If you are in a similar situation, a third-party owner financing program can help you buy the home of your choice without credit inquiries or income verifications. It's open to foreign nationals or anyone with poor credit.
Set an appointment with us today to learn more.