77089, TX Owner-Financed & Rent-to-Own Homes (No Credit)
Posted by Christelle Anne Boquiron on Thursday, August 12, 2021 at 9:04 AM
By Christelle Anne Boquiron / August 12, 2021
Comment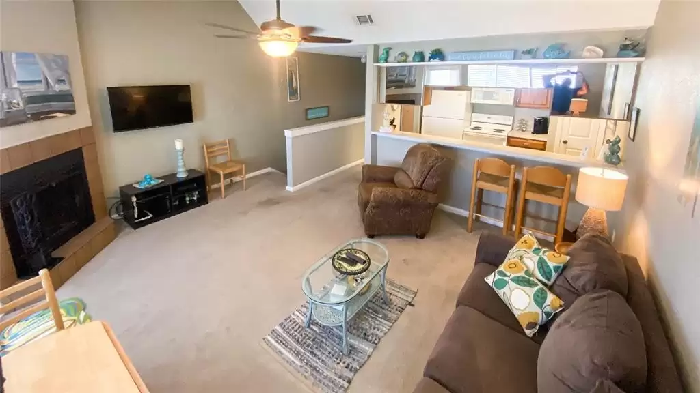 Close proximity to Pearland, League City, and Pasadena make 77089 a desirable residential area for families and professionals. Most houses feature a modern design and sit on spacious lots. The median listing home price is $240,000. The market is competitive with an average of 200 residential properties staying listed for just 40-45 days.
A traditional home loan remains the most common way of financing a home purchase in 77089. However, self-employed individuals, entrepreneurs, and foreign nationals find it challenging to get approved due to inconsistent monthly income and poor credit. However, a unique third-party owner financing program can help them get the financing they need when buying a home. It's also ideal for anyone with poor credit. Unlike rent-to-own in 77089, the third-party owner financing allows you to buy any single-family home of your choice listed for sale.
This guide will provide free access to all single-family home listings in the 77089-zip code area and explain how you can buy any homes regardless of your credit situation.
Why Buy Owner-Financed Homes in 77089?
Here are a few more reasons why you should consider buying a home in 77089:
The median listing home price for a single-family home in the zip code area is $240,000. Those living on a modest income can easily get a home of their choice. The properties have reported appreciation in values in the area, so buying a home here may prove to be a good long-term investment.
The zip code area is home to many popular neighborhoods and communities including Southbelt/Ellington, Highland Meadow, Kirkwood, Sageglen, Sagemeadow, and Binglewood V.
Those who love to walk, exercise, bike, or just enjoy the outdoors can do so at El Franco Lee Park, Sagemeadow Park, Bishop Park, Clear Brook City Park, and the Dixie Farm Road Park.
Residents enjoy easy access to three business hubs including League City (18 minutes via I-45 S), Pearland (13 minutes via Scarsdale Blvd and E Broadway St), and Pasadena (21 minutes via Scarsdale Blvd).
There are 17 public schools zoned to the zip code including Atkinson Elementary School, Moore Elementary, Meador Elementary School, Fred Roberts Middle, South Belt Elementary School, Westbrook Intermediate School, Beverly Hills Intermediate School, Clear Horizons Early College High School, and Clear Brook High School
The zip code area is also home to the South Campus of San Jacinto College.
Purchasing No-Credit-Check Homes in 77089
It's difficult for self-employed professionals and people with imperfect credit to get approved for a conventional home loan. A third-party owner financing program can help aspiring homeowners to buy the home of their choice in the 77089-zip code area. You can pay down the loan in up to 30 years just like a mortgage and it allows you to refinance anytime with a conventional lender.
Set an appointment with us today to learn more.