77081, TX Owner-Financed & Rent-to-Own Homes with No Credit Check
Posted by Maxi Calibo on Monday, August 9, 2021 at 2:17 PM
By Maxi Calibo / August 9, 2021
Comment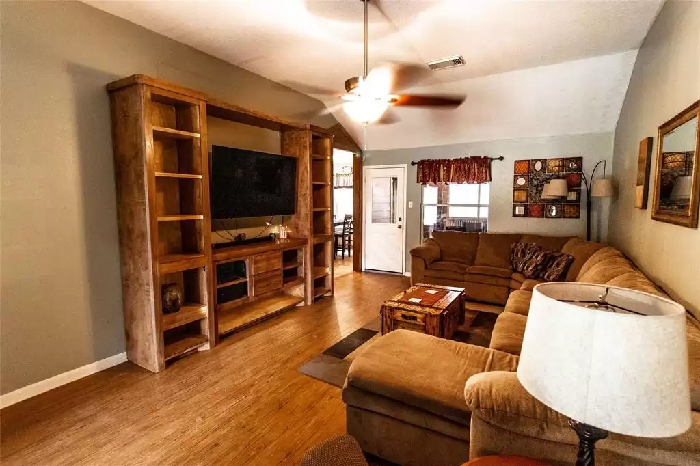 Cultural diversity and a large selection of homes to choose from are some of the features that make the 77081-zip code area a sought-after destination for families looking to buy their first home. It's mostly comprised of Shenandoah and Gulfton which offer newly-constructed houses as well as ranch-style properties that stand on large open lots. It's located west of downtown and midtown Houston and northeast of Missouri City. The median listing home price of $345,000 makes it easy to get a single-family home for those looking for affordable homes. You will find about 30-40 homes listed for sale here most weeks.
For families struggling with credit, it's possible to buy a home in 77081 regardless of their credit situation. If you are not able to qualify for a mortgage, you can opt for a unique third-party owner financing before exploring rent-to-own. The main difference between third-party owner financing and rent-to-own is that the former allows you to buy any home of your choice listed on the market for sale. There are no balloon payments or pre-payment penalties.
In this guide, you will have free access to all single-family home listings in 77081. You will also learn how to buy any of these homes with owner financing.
Why Buy Owner-Financed Homes in 77081?
Here are a few more details you should know before buying a home in 77081:
It's popular among families due to a large selection of homes in the peaceful neighborhoods of Gulfton and Shenandoah.
The median listing home price of $345,000 gives families with modest incomes broad choices for residential properties including ranch-style homes and newly-constructed modern houses.
It's 30 minutes away from downtown Houston via I-59 South and just a little over 20 minutes away from Missouri City through I-69.
There are outdoor green spaces in the area including Burnett Bayland Park as well as the neighboring Bellaire Zindler Park and Bayland Park
The zip code area hosts several top-notch schools such as Ser-Ninos Charter Middle School, Condit Elementary School, Energized for Excellence Academy Elementary School, Condit Elementary School, Amigos Por Vida - Friends for Life Public Charter School, Pershing Middle School, and Bellaire High School.
Purchasing No-Credit-Check Homes in 77081
If you can arrange for a reasonably large down payment (15-20% depending on the property value), a third-party owner financing program can help you get the home of your choice in the 77081-zip code area or anywhere else in Houston. It's ideal for self-employed professionals and small business owners with inconsistent monthly incomes or foreign nationals and people struggling with credit.
You can learn more about our owner financing program by setting an appointment with us today.