77075, TX Owner-Financed & Rent-to-Own Homes (No Credit)
Posted by Christelle Anne Boquiron on Thursday, July 15, 2021 at 9:48 AM
By Christelle Anne Boquiron / July 15, 2021
Comment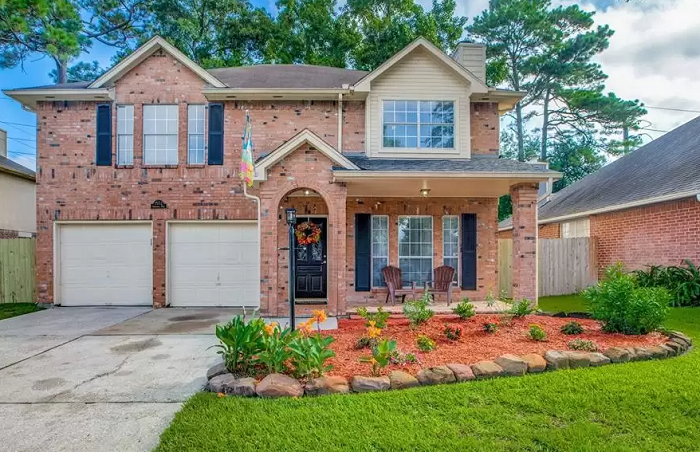 Living in the suburbs may seem a little inconvenient for most people who have gotten used to the conveniences of the big city. But the 77075-zip code area in Southeast Houston may just prove otherwise. It's a little over 20 minutes away from downtown Houston and a mere 12 minutes away from the neighboring city of Pearland so residents can travel conveniently for work or enjoy any of the big city amenities without living with all the noise and clutter. Yuppies and newly-wed couples love the area for its pleasant homey vibe, the abundance of open green spaces, and the easy access it gives to city living. The housing market here is quite competitive with 65-70 houses listed on the open market for an average of 50 days.
The 77075-zip code area has an average median listing home price of $200,000 and residents who prefer suburban living can easily find a single-family home within that price range or less. But financing your home through conventional housing loans can be a bit of a challenge especially if you're a foreign national, self-employed, or simply carrying a poor credit history. A third-party financing program can give you all the information you need to get the home of your choice in 77075 without credit checks or income verifications.
Why Buy Owner-Financed Homes in 77075?
Here are a few more reasons why you should consider buying a home in 77075:
The competitive housing market leaves homes available for sale on an average of 50 days but there are at least 65 houses listed during most weeks and it's easy to find a single-family home worth $200,000 on any of its communities.
Apart from affordable housing, 77075 has cost-friendly prices for different daily expenses making it easy to get by on a modest income.
The zip code area boasts of open spaces and recreational facilities for people of different ages, capabilities. These include Blackhawk Park, Lambright Drilling Community Park, Walter Jones Park, and the Liga Francesca USAA Soccer Fields.
For families raising children, 77075 is home to different schools rated 9/10 including James De Anda Elementary, Atkinson Elementary, The Beta Academy, South Houston Intermediate School, and Dobie High School.
Purchasing No-Credit-Check Homes in 77075
Conventional home mortgages can be a challenge if you're a foreign national, self-employed, or struggling with bad credit. But for prospective homebuyers looking for a home of their choice in 77075, our third-party owner financing program can help you get the home of your choice without going through credit checks or income verifications. Just arrange for a sizeable down payment and the program can help you get that dream home minus all the hassles and worries.
Set an appointment with us today to learn more.