77074, TX Owner-Financed & Rent-to-Own Homes with No Credit Check
Posted by Alexander Burlat on Thursday, July 15, 2021 at 8:57 AM
By Alexander Burlat / July 15, 2021
Comment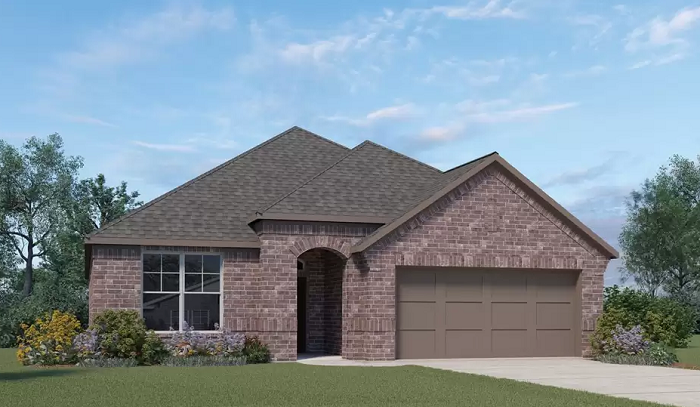 The 77074-zip code area features many popular communities including Braeburn Terrace, Maplewood, and Braeburn Glen, among others. There are 83 homes available here most weeks with most houses staying listed for sale on an average of 240 days. With a median listing home price of $200,000, it's easy for budget-conscious buyers to find a single-family home.
A conventional mortgage requires an outstanding credit score. Rent-to-own homes with no credit check in 77074 can be an option for those struggling with credit; however, this financing arrangement does not provide immediate homeownership. Third-party financing can be a better alternative for self-employed, foreign, nationals, or anyone struggling with bad credit. With terms similar to a conventional home loan, you can buy any home of your choice in 77074 with no credit requirements or income verification.
In this guide, you will have free access to all home listings in 77074. You will also learn how to buy any of these single-family homes with owner financing:
Why Buy Owner-Financed Homes in 77074?
Here are a few more reasons why you should consider buying a home in 77074:
An average of 83 homes are available on the market most weeks and these properties stay listed for about 240 days. It means that you will have a large selection of homes to choose from.
The large inventory and affordable median listing price of $200,000 makes it easy for first-time homebuyers to buy a single-family home on a budget.
The area features many outdoor spaces for people of all ages. There are parks and green spaces dedicated to pets.
The zip code area is just 22 minutes away from downtown Houston, which means residents can easily access city amenities and career opportunities without compromising their preference of quiet suburban living.
Children in 77074 have access to prominent schools rated 8/10 or higher such as KIPP Gulfton Middle School, Sutton Elementary, KIPP Sunnyside High School, among others.
Purchasing No-Credit-Check Homes in 77074
There can be a myriad of reasons for your conventional mortgage application being turned down by banks including poor credit, self-employment, and foreign nationality. If you could arrange for a sizeable down payment, a unique third-party owner financing program can help you get any home of your choice in the 77074-zip code area without having to go through credit and income verifications.
If you're interested in learning more, set an appointment with us today.