77051, TX Owner-Financed & Rent-to-Own Homes (No Credit)
Posted by Alexander Burlat on Friday, July 30, 2021 at 10:09 AM
By Alexander Burlat / July 30, 2021
Comment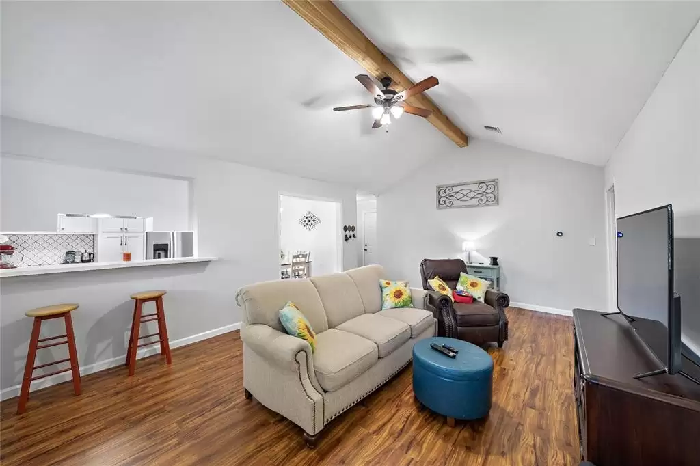 The 77051-zip code area is very popular among home buyers due to a large inventory of affordable single-family homes that sit on lots with mature trees and beautiful landscaping. The median listing home price hovers around $211,000. The competitive prices have caused the property values to appreciate by almost 20% year on year. You will find about 130-150 homes listed on the market most weeks, but the competition is fierce. The average DOM (days on market) is 40-45 days. Houston landmarks such as Texas Medical Center, Downtown Houston, and the Museum District are in close proximity.
A unique third-party owner financing program teaches homebuyers what they need to know about getting the home of their choice in the 77051-zip code area with no credit inquiries or income verification. This program is open to foreign nationals, self-employed individuals, or anyone with imperfect credit. It only requires a reasonably large down payment (based on the property's value).
This guide will provide free access to all single-family home listings in the 77051-zip code area and also explain how you can buy any of these homes regardless of your credit situation.
Why Buy Owner-Financed Homes in 77051?
Here are a few more reasons why you should consider buying a home in 77051:
The zip code area lists 130-150 homes on the market.
The median listing home price is around $210,000. Due to the competition for affordable housing in the area, buying a home here may prove a wise financial decision in the long run. The property values saw a year-on-year appreciation of almost 20%.
Professionals find the area desirable thanks to its proximity to prominent landmarks and areas such as Downtown Houston, The Museum District, and the Texas Medical Center.
There are plenty of choices for quality schools including Bastian Elementary School, Woodson School, Attucks Middle School, Worthing High School, as well as the East Sunnyside Bible Academy.
Students who wish to pursue higher education can attend the South Campus of Houston Community College.
Purchasing No-Credit-Check Homes in 77051
Our unique third-party owner financing training program offers a flexible and simplified way of getting the home of their choice in the 77051-zip code area for homebuyers with a credit situation. It differs from conventional loans as this financing option does not require income verifications or credit checks.
Set an appointment with us today to learn more.