77041, TX Owner-Financed & Rent-to-Own Homes with No Credit Check
Posted by Rosa Diaz on Friday, July 9, 2021 at 7:35 AM
By Rosa Diaz / July 9, 2021
Comment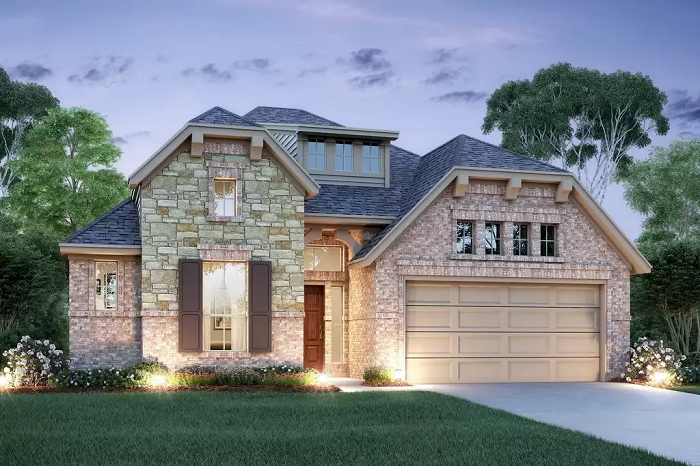 Looking for reasonably priced homes in Houston? You should consider 77041 because it features many well-planned communities for families, couples, and young professionals to call home. These include Hilltop Acres, Jersey Acres, Tanner Heights, Satsuma Estates, Fairview Gardens, Villages at Lakepointe, and parts of Chimney Hill. The area is mostly comprised of subdivisions and planned suburban communities and remains one of the most sought-after housing markets in Houston due to its proximity to downtown and other landmark areas such as the Bear Creek Pioneers Park. The median listing home price hovers around $500,000 but it's easy to find a reasonably-priced home within the $250,000 price range.
Not being able to qualify for a mortgage is one of the major challenges people face when buying a single-family home in 77041. While most of these prospective home buyers turn to rent-to-own or hard cash lending to finance their home purchase, these options may end up landing you in a precarious financial situation in the long run due to conditions such as balloon payments and pre-payment penalties. We can help you learn about a unique third-party owner financing program that is similar to a conventional mortgage and enables you to buy any home of your choice with no credit or income verification requirements.
In this guide, you will get all the information you need about buying a home in 77041 and how to get owner financing on any single-family home listed below:
Why Buy Owner-Financed Homes in 77041?
Here are a few more reasons why you should consider buying a home in 77041:
There is a wide variety of options for homebuyers in the area. It's easy to get a single-family home with a budget of $250,000 or less.
It is home to different subdivisions and communities such as Tanner Heights, Hilltop Acres, Jersey Acres, Fairview Gardens, Satsuma Estates, and Villages at Lakepointe.
The zip code area is at least 20 minutes away from downtown Houston, making it easy to travel to and from commercial or business districts. The short distance also gives residents easy access to amenities such as recreational areas, medical centers, grocery stores, and much more.
For families raising kids, 77041 is home to different top-ranked schools including Hairgrove Elementary School, Lee Elementary School, Hollibrook Elementary School, Labay Middle School, and Cypress Ridge High School.
Purchasing No-Credit-Check Homes in 77041
The 77041-zip code area serves as an ideal destination for families looking for reasonable-priced homes in a suburban setting. Should a conventional loan become a challenge due to poor credit score, self-employment, or foreign nationality; a unique third-party financing program can help overcome this challenge and give families the financial flexibility to purchase owner-financed homes of their choice without income inquiries or credit requirements.
If you're interested in learning more, set an appointment with us today.